The Argentines are coming! Tonight Argentina take on Germany in the battle for international football's biggest prize and its fair to say that fans of the former are getting pretty excited.
Of course a proud footballing nation such as Germany is equally excited, but with no World Cup success since 1986 and the tournament back on South American soil, it is the passion of the Albiceleste supporters that seems most on show.
Their chant 'Brasil decime que se siente' - to the tune of Bad Moon Rising by Credence Clearwater Revival - has been more of an official anthem to this World Cup than the Fifa sanctioned monstrosity involving Jennifer Lopez and a pitbull and now from Copacabana to Kolkata, their fans are out in force.
Today's Sunday address by Pope Francis. in St Peter's Square in the Vatican, even saw Argentina fans waving flags and wearing replica shirts in support of their team.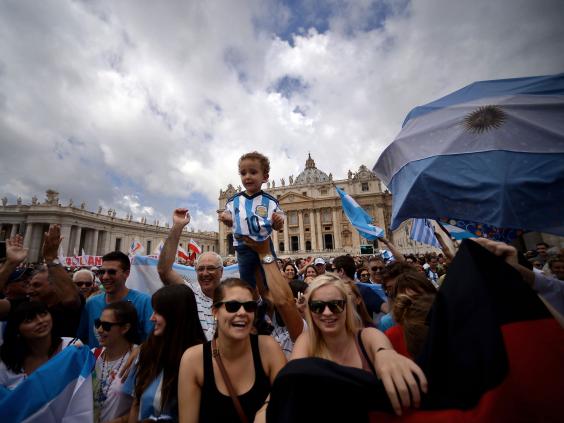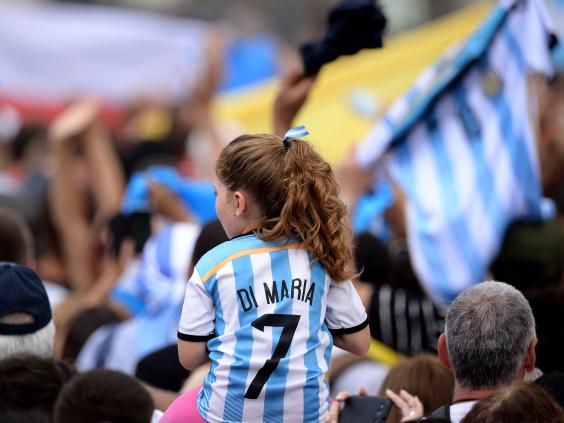 Queues to get into the fan area in Rio are already snaking back as far as the eye can see and a whole shopping centre in Porto Alegre has been overrun by exuberant fans dressed in blue and white stripes.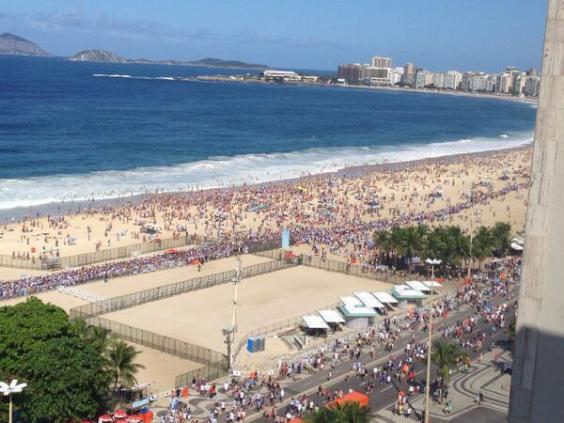 The first stop on the Rio Metro. At each stop, more and more cacophonous Argentines will pile on. Superb stuff. pic.twitter.com/U9UFyfaOlb

— Tom Peck (@tompeck) July 13, 2014
In fact even on the banks of the Ganges in Kolkata, Hindu priests have performed rituals for the success of the Argentina team.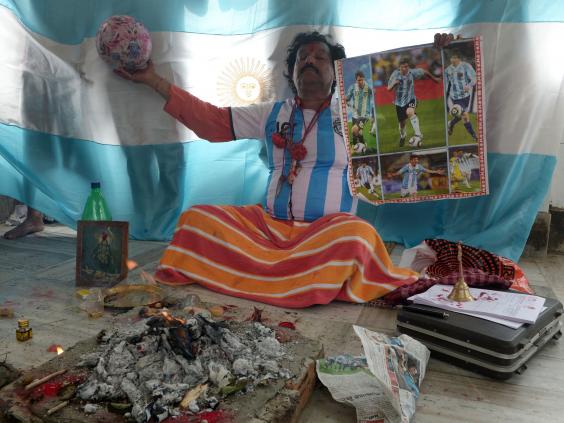 It's fair to say they've got all bases covered, but can Argentina win their third World Cup tonight in the Maracana? Only time will tell...
Reuse content