Cardiff City manager Neil Warnock was branded "crooked" and accused of making players pay to be selected for games, according to claims heard by a committee of MPs on Monday.  
The claims were made by Jason Puncheon, in a series of now deleted tweets, who player under Warnock in 2014 at Crystal Palace.
Using parliamentary privilege, which allows politicians to raise allegations without fear of legal redress, MP Damian Collins raised the unsubstantiated accusations before a parliamentary hearing into corruption in football.
As part of Monday's hearing, MP Collins questioned Football Association chairman Greg Clarke and director of strategy Robert Sullivan. The duo was asked about the claims Puncheon, now 30, made on Twitter.
Collins said: "In January 2014 it was reported that Jason Puncheon, the Crystal Palace player, made allegations on Twitter regarding Neil Warnock - his former manager.
"The tweets have been deleted but they are available online and I'll read out the relevant bit.
"He said, 'What I won't accept is an opinion from a man who's crooked and ruining the game. The man who signs players, gives them extra wages and appearance bonuses to make sure they pay him to get into the team or on the bench. The fact that he can even talk about training is shocking. He was never there'."
Clarke was subsequently asked why the FA had not contacted Puncheon to investigate his allegations, rather than fining him £15,000.
In response, Clarke said he had not been in his job at the time and was unaware of the incident while Sullivan stated that a lack of "hard evidence" had prevented any action from being taken.
Collins replied: "I think it would be pretty poor if someone has gone public and they don't have any contact from the FA asking why they have they made this allegation."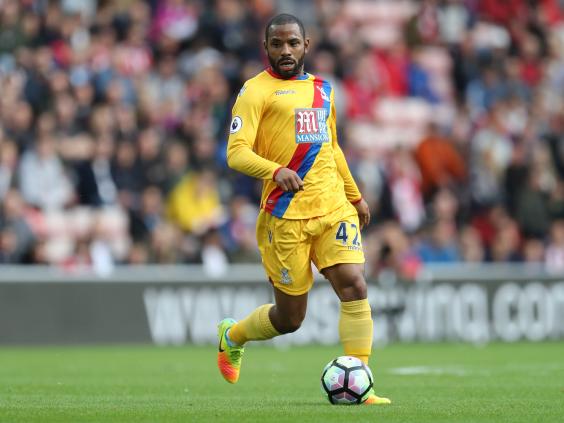 Warnock later released a statement condemning the accusations raised in the parliamentary hearing.
"These allegations are completely and utterly false," he said.
"The FA Commission considered all of the evidence in detail in 2014 and it found that the allegations which were published about me were unfounded. Any suggestion that the FA failed to investigate this matter is simply untrue.
"In fact, Mr Puncheon apologised to me and removed the allegations from his Twitter account. The FA fined him £15,000 and he was warned as to his future conduct.
"I am disappointed that these allegations have been repeated after Mr Puncheon's apology and after the FA investigated fully. If anyone had asked me the truth before publication, I would have pointed them to the FA website, where the facts are all easily accessible."

Reuse content