Michel Platini has said that Uefa will reconsider its relationship with Fifa if Sepp Blatter retains the presidency - in a move which could see England being pulled from the next World Cup.
Mr Platini was speaking at a news conference to confirm that football's European governing body has given its support to Blatter's presidency rival, Prince Ali bin al-Hussein, ahead of the disgraced organisation's leadership vote on Friday.
The Uefa chief also revealed that he had asked Mr Blatter to resign "as a friend", but that the under-fire Fifa head had refused to quit.
"So many scandals have shaken Fifa," Mr Platini told the press conference. "Fifa does not deserve to be treated like this.
"I have had enough - enough is enough, too much is too much. I am the first to be disgusted.
"I told Mr Blatter 'we started together and now I am asking you to step down as we cannot continue this way'.
"He told me 'it's too late, I can't today all of sudden leave when Congress starts this afternoon'."
It means that Mr Platini could consider pulling out the 54 Uefa members – which includes England – from the World Cup should Mr Blatter win tomorrow's vote.
When pushed further on the prospect of England and the other 53 members that fall under Uefa's confederation, Mr Platini said: "There may be proposals. I honestly don't wish that."
The Fifa bigwigs facing charges
The Fifa bigwigs facing charges
1/14 Jeffrey Webb, 50, Cayman Iskands

A Fifa vice president. His arrest came as a big surprise, as he had been tipped as the man to clean up Fifa once Blatter departs. Webb is also president of Confederation of North, Central America and Caribbean Association Football (Concacaf) and the Cayman Islands Football Association

Getty

2/14 Costas Takkas, 58, UK

A British citizen, Mr Takkas is currently an attache to the Concacaf president. He was previously general secretary of the Cayman Islands Football Association, of which Mr Webb is president

3/14 Jack Warner, 72, (pictured), Daryan Warner, 46 and Daryll Warner, 40, Trinidad & Tobago

The former Fifa vice president and head of Concacaf was a dominant force in football for 30 years, but was suspended from his roles in 2011 amid accusations of corruption dating back to the 1980s and an investigation by Fifa's ethics committee. He later resigned, ending the proceedings against him. Daryan Warner, the son of Jack Warner is also believed to have co-operated with the FBI. He pleaded guiltyin October 2013 to wire fraud conspiracy, money laundering conspiracy and the structuring of financial transactions, forfeiting $1.1m. Daryll Warner, another of Jack Warner's sons, he pleaded guilty to various offences in July 2013. A former Fifa development officer, he lost the job in 2012 after his father's resignation amid corruption allegations. He and his brother both face up to 10 years in prison

Getty

4/14 Charles Blazer, 70, USA

The former Concacaf general secretary reportedly turned "supergrass" to help the FBI inestigation, using a bugging device hidden inside a key fob to record meetigs with his Fifa colleagues at the London 2012 Olympics. In November 2013 he pleaded guilty to racketeering conspiracy, wire fraud conspiracy, money laundering conspiracy, and income tax evasion. Seriously ill with colon cancer

Getty

5/14 Rafael Esquivel, 68, Venezuela

Executive committee member of the South American Football Confederetion (Conmebol). It is alleged that officials at Conmebol, which organises the Copa America, received bribes from marketing executives

Reuters

6/14 Eugenio Figueredo, 83, USA/Uruguay

The Fifa vice president and executive committee member is a big name in world football, having previously been at the head of Conmebol and the Uruguayan Football Association. A former right-back

Reuters

7/14 Nicolas Leoz, 86, Paraguay

A former Fifa executive committee member and Conmebol president. When he retired in 2013 for health reasons, he said: "I've not stolen so much as a cent"

Getty

8/14 Eduardo Li, 56, Costa Rica

President of the Costa Rican Football Federation. He was elected to Fifa's executive commitee in March

Reuters

9/14 José Maria Marin, 83, Brazil

The former president of the Brazilian Football Confederation is also a member of Fifa's committee for Olympic tournaments

Reuters

10/14 Julio Rocha, 64, Nicaragua

Fifa development officer. Previously president of his country's football federation

EPA

11/14 José Hawilla, 71, Brazil

The owner and founder of the Traffic Group, a sports marketing conglomerate, pleaded guilty to racketeering conspiracy, wire fraud conspiracy, and money laundering conspiracy in 2014. Two of his companies - Traffic Sports International Inc and Traffic Sports USA Inc - have also pleaded guilty

youtube.com

12/14 Aaron Davidson, 44, USA

President of Traffic Sports USA, is a large promoter of football events in America

AP

13/14 Alejandro Burzaco, 50, (pictured), Hugo Jinkis, 70 and Mariano Jinkis, 40, Argentina

Alejandro Burzaco, a media executive who controls Torneos y Competencias, a sports marketing business. Hugo Jinkis, is the president of Full Play Group, a sports marketing business in Argentina. His son Mariano, is vice president

AP

14/14 José Margulies (AKA José Lazaro), 75, Brazil

Although he is in broadcasting, it is alleged he served as an intermediary to facilitate illicit payments between sports marketing executives and Fifa officials

youtube.com
The 59-year-old Frenchman also said that Mr Blatter "was affected when I spoke to him, because I spoke to him like a friend".
Mr Platini added: "If Mr Blatter wins, Uefa will meet in Berlin to discuss the future of our relations with Fifa. A very, very big majority of Uefa associations will vote for Prince Ali - a minimum of 45 or 46 [out of 53], and I try to convince more.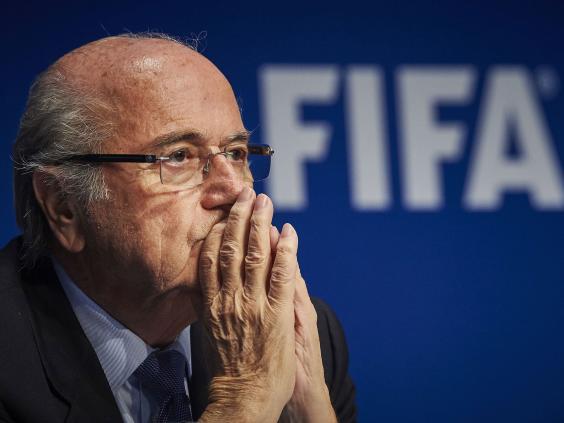 Mr Platini also stressed that should Mr Blatter win a fifth term as Fifa's president, it will demonstrate a worrying state of affairs where Mr Blatter still holds a majority stranglehold over the globe's football officials.
"If he has decided to stay on, it means he is still strong," he said.
"But there's a renewal of democracy in the African zone to vote freely. As I said to Europe, vote freely - but vote for Prince Ali."
Mr Platini's comments come after the Football Association vice-chairman David Gill told Uefa members that he will not take up his role on the Fifa executive committee if Mr Blatter wins tomorrow's election.
He told Uefa's member associations at a meeting in Zurich that he will reject the place, according to the chief executive of the Football Association of Ireland John Delaney.
"David Gill stood up and said he won't take up his seat, that was the big thing," revealed Delaney. "I think it was very brave and very honest of him and there was a good round of applause, people thought 'that's a man of honour'.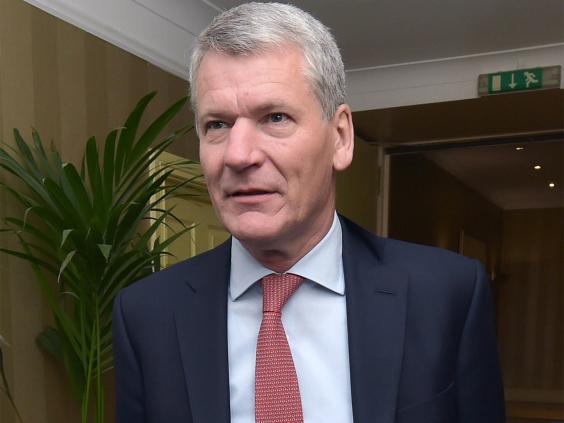 "From his own personal perspective he doesn't want to serve under Mr Blatter and you have to respect that position.
"There wasn't a vote taken but Michel Platini will tell you UEFA is unified, whether all 53 transfer their votes over I don't know, I think one or two will be lost along the way."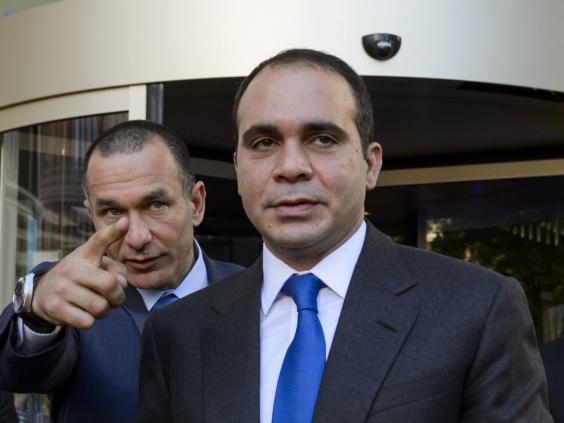 Prince Ali is the only other candidate who is going up against Mr Blatter, who won the Fifa presidency in 1998 and is running for a fifth term as the head of football's world governing body.
Reuse content