"It is funny, my phone will go and 'Ricky' will come on. Seven years after I arrived in America with a pipe dream, Kaka, the former world player of the year, is texting me: 'Coach, how is it going?'"
For a man last sighted on these shores in the role of Coventry City caretaker manager in 2007, Adrian Heath can be forgiven a chuckle. Today he is manager of Orlando City, a club preparing to join the United States' football elite and given a sprinkling of stardust by the impending arrival of Ricardo Izecson dos Santos Leite, aka Kaka.
Orlando will enter MLS next March along with New York City and, unlike Sheikh Mansour's Big Apple franchise, the Floridian City arrive with a backstory spiced with romance – and not because they have spent the past season playing at Disney World but because this is essentially a tale of two blokes from Stoke and their American dream.
It is a story which, for Heath, now 53, began over a Christmas drink in the Mainwaring Arms in his hometown of Newcastle under Lyme.
Heath, a forward in Howard Kendall's great Everton side of the mid-Eighties, was with Phil Rawlins, a then Stoke City director and self-made millionaire who had sold his consulting business and was eager to set up a football club in the States. Crucially, he needed a manager.
Heath, home on a short break, recounts what happened next over a cappuccino in a Knutsford cafe. "I went home and said to my wife: 'What about America?' And she went: 'Well, if you think it is the right thing – but what's the team called?' I said: 'We haven't got a name yet'.
"I am such a traditionalist about football and I was going to a place where we didn't have a name, we didn't have a strip or a ground. But that has been one of the great things – to have been there [with] just me and the owner to now [having] 60 full-time staff in the front office. One of our guys has just sold over $1m [£625,000] worth of season tickets. It's crazy, in less than seven years."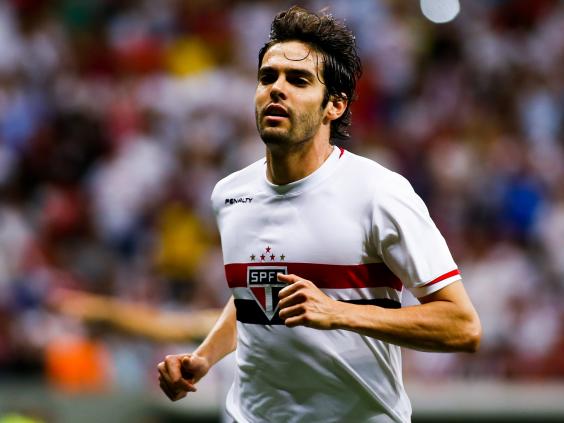 The launch pad was Texas, where Rawlins established the Austin Aztex in 2008 before coming to the conclusion they were in the wrong state. Hence the relocation to Orlando with its "big Hispanic population" and "one of the youngest markets in the country", Heath explains. "Phil was smart. He looked at six or seven sites because he realised being in Austin we were not going to go to MLS, and he ended up with Orlando."
The progress made in three seasons in Austin accelerated in Orlando where, as Heath notes, "We've won the regular season three times and won the championship twice". That was in the USL Pro league, soccer's second tier. The MLS dream came to fruition last November after the arrival of Brazilian Flavio Augusto da Silva, now club chairman and majority owner, who had the wherewithal to cover the $75m (£46.5m) required to establish a franchise.
"Once Flavio came in, it was a game changer," said Heath. "A lot of money [is needed] and this guy has got it. He made his money with language schools – he started off with a $10,000 overdraft 20 years ago and now is probably a billionaire."
It was Da Silva too who enticed Kaka to sign on in July as Orlando's first DP or "designated player" – to whom the league's salary cap does not apply. "He told us early on that if we get MLS, then Kaka will be the first signing," said Heath. "It raised a few eyebrows but, true to his word, he has come.
"He has been great. He is a world footballer of the year, speaks two or three languages, Christian boy – he is the epitome of what a professional should be. The camera comes on and his smile lights up."
Most followed sports stars on Twitter
Most followed sports stars on Twitter
1/10 1. @Cristiano (Cristiano Ronaldo) 30m

The Real Madrid striker is the most popular sportsman

Getty Images

2/10 2. @Kaka (Ricardo Kaka) 20.9m

The Brazilian was once the best player on the planet

GETTY IMAGES

3/10 3. @KingJames (LeBron James) 14.8m

LeBron James is the most popular American sportsman on Twitter

4/10 4. @NeymarJR (Neymar Junior) 14.4m

Neymar's popularity on Twitter rocketed during the World Cup in Brazil

5/10 5. @10Ronaldinho (Ronaldinho Gaúcho) 10.7m

The third Brazilian in the top five - another former great player

Getty Images

6/10 6. @WayneRooney (Wayne Rooney) 9.9m

The most popular player in the Premier League

GETTY IMAGES

7/10 7. @andresiniesta8 (Andrés Iniesta) 9.6m

The Barcelona and Spain midfielder is at the peak of his powers

GETTY IMAGES

8/10 8. @3gerardpique (Gerard Pique) 9.4m

Another Barcelona and Spain player. Pique's popularity won't have been done any harm by his relationship with Shakira

Getty Images

9/10 9. @XabiAlonso (Xabi Alonso) 8.19m

The Spanish midfielder just joined Bayern Munich

GETTY IMAGES

10/10 10. @KDTrey5 (Kevin Durant) 8.17m

The next most popular American on Twitter plays for Oklahoma City Thunder

Getty Images
If the coming of Kaka – who will earn a reported $7.2m (£4.7m) annually – had the flashbulbs popping, there is less glamour in Heath's more typical transfer dealings. "I've been to all the Caribbean islands looking at players," he said. "Haiti was an experience. I was there probably six days before the earthquake. I went to a play-off game [where] the crowd stormed the pitch, there was a riot and the referee couldn't get out of the dressing room. But we got a player so it was worth it."
Having created a scouting network and youth system from scratch – and rejected overtures from Toronto FC along the way – now he must build a squad for MLS. He has only nine players confirmed so far – including his son Harrison, a midfielder who won the 2013 FA Youth Cup with Norwich – but does not anticipate problems in enticing players.
Orlando, like NY City, can choose up to 10 players from other MLS teams via the expansion draft. They can also look abroad. "You would be amazed at the calibre of players who've reached out to us via an agent saying he wants to come as a DP like Frank Lampard and David Villa are [at NY City]," said Heath. "Some are 27 or 28."
Heath has even had a say in Orlando's new 20,000-capacity $110m stadium that will be ready for the 2016 season – meaning they will spend 2015 at a freshly redeveloped Citrus Bowl. "They all want to recapture what happens in England," Heath explains. "Phil and I have had a hand in the design – we've had the stands as [steep] as you can to capture that atmosphere, and we're having the first standing end in America."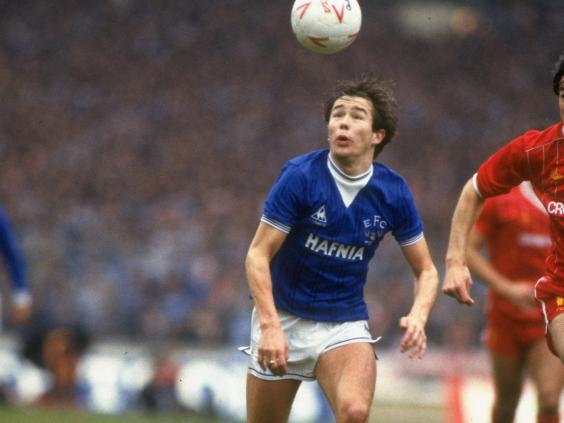 He is confident of filling it too. "Seattle get 40,000-plus every game," he says, to underline the growing popularity of a league that he hopes will include David Beckham's proposed Miami franchise before too long. "We really want David to have it – three hours away is a local derby!"
The Big Country has been good to a man known as Inchy in his Everton pomp, though that past can seem a foreign country over in Orlando, as the recent, impromptu visit of an Evertonian to his club's offices underlined. Heath recalls: "He came in and I heard him speaking to our receptionist and I heard the Scouse accent: 'Is Inchy in?' She [the receptionist] said, 'Excuse me?' For her I am 'coach'."
Heath will be back at Goodison this weekend and applauds the way Roberto Martinez "has embraced the history of the club" where he won two league titles and the 1984 FA Cup. It was 30 years ago that Heath was playing his best football in an Everton side on course for the title. Bobby Robson promised him an England call-up but then came a cruciate ligament injury after a challenge from Sheffield Wednesday's Brian Marwood, and that particular door never opened again.
As a 5ft 6in attacking player in a more "macho" era, he reflects it must be "a dream now for forwards" protected from the routine brutality he faced. "You ran the gauntlet every Saturday," said Heath. "I remember playing against Terry Butcher and somebody played me a ball down the wrong side and Terry came through the back, ripped all my sock, [left] stud marks right down the back of my calf, and the referee's going, 'That's your last one, Terry'."
 Video: Premier League Preview
Yet not everything, Heath argues, is better now. "One of the great things about American sport is with the salary cap there is so much parity," he said. "Before every season in American football there are 10 teams who think, 'We're going to win the Super Bowl'.
"Last year in MLS, DC were bottom of the league; this year they are top. One of the things that kills me now is I am not sure I am going to see Everton ever win the title again. I am not sure I am ever going to see Newcastle, Aston Villa, Spurs or maybe even Liverpool either." In the fabled land of opportunity, by contrast, Heath can still dream big.
Reuse content