In the national debate after Brazil's 3-1 victory against Croatia in their opening game last week, opinion coalesced around the view that three players had not come up to scratch: Paulinho, Hulk and Fred.
Paulinho failed to perform his role helping the defence and supplying dangerous balls forward, Hulk was invisible and Fred's only contribution was the apparent dive that led to Brazil's penalty.
Yet as well as being heavily criticised, the trio have something else in common. They are the only members of the national team who are known by their nicknames.
Paulinho is the diminutive of Paulo, Fred is an abbreviation of Frederico and Hulk is named after the Incredible Hulk.
The nickname is one of Brazil's many contributions to world football. Many of the country's greatest players have used them – from Pele and Garrincha to Kaka and Ronaldinho. These playful noms de guerre add charm. If you have a special name, then surely you are a special player.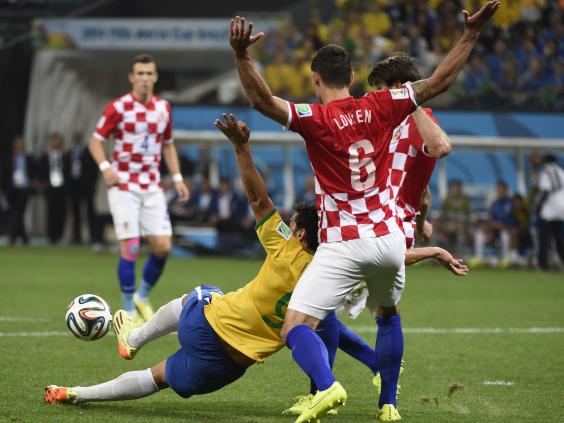 Use of nicknames in Brazil is not just a sporting custom. The correct way to refer to someone here, even in formal situations, is by their first name, or, if they have one, a nickname. Lula, the name of the former president, is a nickname, the diminutive of Luiz – his full name Luiz Inacio da Silva.
The everyday use of first names and nicknames is reflected in football. Yet what is striking is that the type of player you are often determines the type of name you have. Traditionally, the further forward you go in a team, the more likely it is that a player will be known by his nickname. Ten of Brazil's top 15 all-time scorers are known by their nicknames. (And the ones that aren't, like Rivaldo, Romario and Neymar have very rare names that might as well be).
Brazilian defensive players, on the other hand, are most likely to be known by their first names. Or – in a tradition that began in the 1990s and is now the norm – their first two names. Brazil's central defence is made up of Thiago Silva and David Luiz, one full-back is Dani Alves and Luiz Gustavo is the defensive midfielder.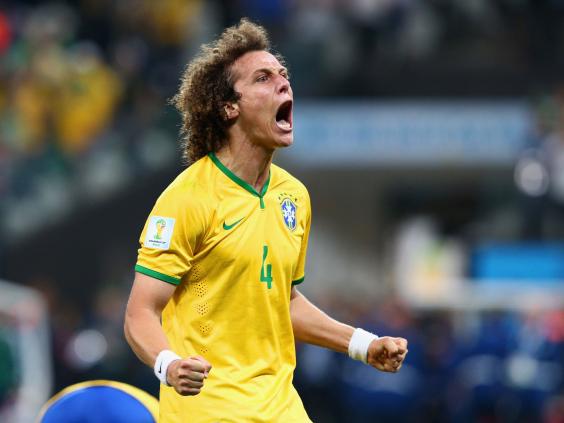 It is no coincidence that attackers have nicknames and defenders do not. Brazilians love their attacking players more than their defensive ones, and calling someone by a nickname is more affectionate. The beautiful game is about flair in moving forward, not solidity in defence. A young player showing Brazilian skills is likely to earn a nickname, perhaps with the diminutive "–inho" attached to his first name, which conveys fondness and warmth.
A nickname is also a small deception, hiding the player's true identity, betraying the guile and artifice associated with Brazilian skills.
With defenders, you do not want fancy tricks. You want someone you can trust to take responsibility for their actions. "When was the last time that a successful Brazilian national team had a central defender with a nickname?" asked the author Luis Fernando Verissimo in the O Estado de S Paulo last week. "As well as height, propulsion, fearlessness and an ability to head the ball, the principal requirement for a quality defender is that he has two names. In fact, I think that when you give the team line-up you should give the defenders' name, surname and a telephone number for complaints."
In Brazil's five World Cup wins, at least two of the glamour players have had nicknames – from Pele and Garrincha in 1958 to Cafu and Ronaldinho in 2002. But the most typically Brazilian of the forwards in the current squad, Neymar and Oscar, are known by their first names.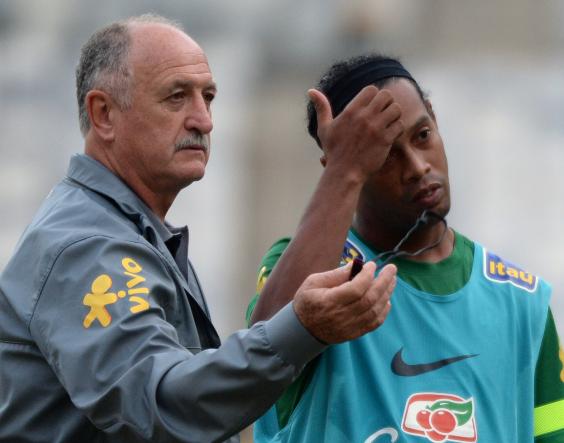 While this is hardly a sporting crisis for the Selecao, it does reflect coach Luiz Felipe Scolari's desire for seriousness in his team. Two players he chose not to call up were the skilful but undisciplined Ronaldinho and Robinho, both nicknames.
Hulk is the most likely of the squad to reclaim the role of the iconic nicknamed player, even though his name conveys the unBrazilian traits of anger, strength and bulk.
But let's not declare the demise of the nickname. The team does have one in a very important position. Scolari is known here as Felipao, Big Phil. If Brazil win against Mexico today, a lot will be down to him.
Alex(inho) Bellos is the author of 'Futebol: The Brazilian Way of Life'
Reuse content