Alf-Inge Haaland, the victim of a dreadful challenge by Roy Keane in 2001, has compared the former Manchester United captain's beard to that of Saddam Hussein.
Haaland made the comment on Twitter in reaction to extracts from Keane's latest autobiography, The Second Half.
The book was accidentally put on sale by a Tesco store yesterday and within Keane says of the tackle: "There are things I regret in my life and he (Haaland) is not one of them."
In his first book, Keane's words were construed as meaning his tackle on the Manchester City defender was pre-meditated. The FA were among those who thought so and banned him for five matches and issued a fine of £150,000.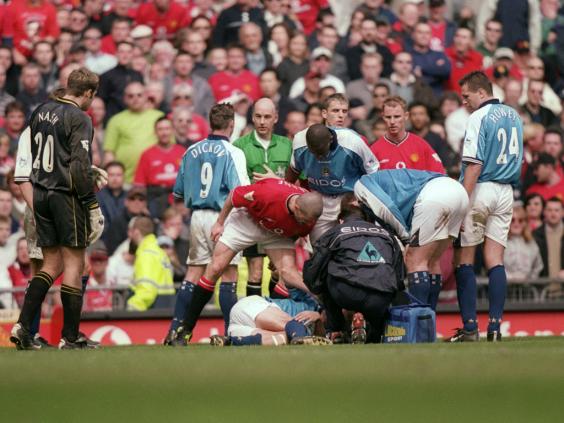 After the quotes emerged on Monday, Egil Ostenstad contacted his fellow ex-Norway international Haaland on Twitter, writing: "Alfie. R Keane is at it again. Could we have a Twitter response mate?"
Haaland replied by writing "can't take a man seriously when he's got a beard like...", with the message being accompanied by a picture of former Iraq dictator Hussein. The post was subsequently deleted.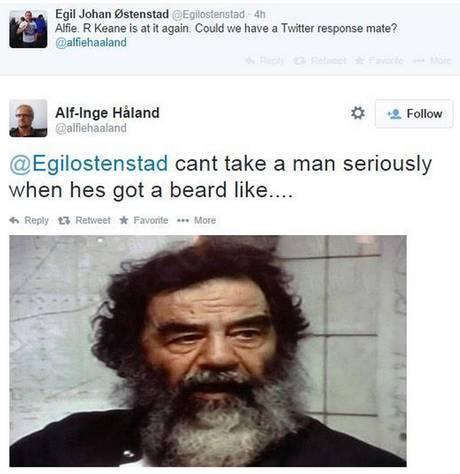 Keane, who is now working as assistant at both Aston Villa and the Republic of Ireland, has been allowing his greying beard to grow considerably long in recent weeks.
Reuse content