It is a mouth-watering prospect: Liverpool, the defending champions, hosting Manchester City – rich, ambitious and the envy of just about every team in the league. It is a fixture that has more than a ring of the men's game about it but on Thursday night marks City's debut in the Women's Super League (WSL).
For the Football Association, the enthusiastic creators of the WSL whose new season kicks off tomorrow night, the arrival of the richest club in the land as a serious player in the women's game – and City insist they are in it for the long term – is a sizeable fillip. With Liverpool integrating their women's set-up, and funding the spending spree that helped turn them from the league's bottom side into champions last season, it means Manchester United are the only one of the five major clubs not to have a side in the WSL, and there are hopes that may soon change.
This will be the fourth season of the competition, for which a second tier of 10 teams has been introduced below the eight-strong top flight. It is the next step towards what the governing body hopes will be a full-time first division and a semi-professional second within four years, and is a rate of progress that has drawn applause from such giants of the women's game as Germany.
The English domestic game, as well as the national side, remains some way adrift of its German equivalent with its thriving, well-supported independent clubs, but there is a buoyancy around the WSL and its FA overlord. The FA points to more money than ever coming into the women's game – a ball-park sum of seven figures is floated, not huge by the standards of the men's game but significant on this side of the fence – and an enthusiastic broadcast partner in BT Sport, which will show Liverpool against City as the first of 14 live games during the summer season.
Not everyone is delighting in the FA's version of progress. Doncaster Belles, for so long pioneers in the women's game, were unceremoniously bundled out of the top flight to make way for City, while Lincoln Ladies were transformed into Notts County, much to the annoyance of Nottingham Forest Ladies.
For clubs like Bristol Academy, last season's runners-up, it will be a daunting challenge to compete in the long term against the likes of City, who benefit not only from their parent club's financial support but also their facilities, medical staff and the know-how of their coaching staff. Nick Cushing, City's manager, attends weekly sessions with Manuel Pellegrini and the rest of the club's coaches. City's players prepared for the new season in La Manga, Spain.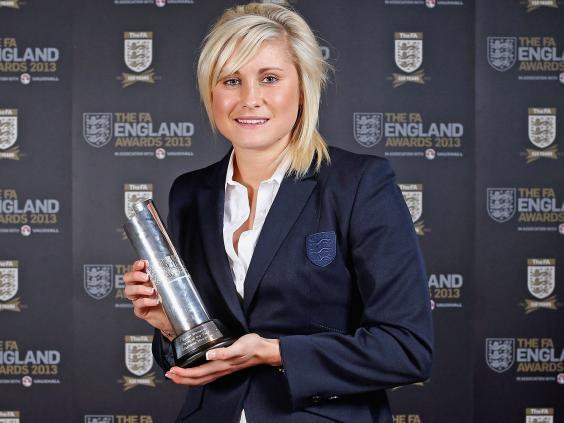 "I'm not sure it will ever be a level playing field," said Dave Edmundson, Bristol's new manager following Mark Sampson's departure for the England job. "But sport rarely is a level playing field – there are always winners and losers and somebody is going to get relegated.
"If you look around the world there are different ways to achieve success – in Spain's La Liga some teams only pick players from their own area and if they can be competitive it proves that you don't have to have the exorbitant budget that some teams do. Is it easier, is it quicker? Yes it probably is. Bristol, in that case, will have to be smarter and I think they are doing that already by looking at a bigger picture – we've got a centre of excellence, we've got a development side, we've got a college programme."
The FA accepts it will become tougher for the likes of Bristol, but insists the sustained interest of the traditional big clubs is the way forward. "That can only help benefit the women's game," said Kelly Simmons, the FA's director of the national game and women's football.
"We wouldn't want to discourage clubs who aren't integrated into a men's club but obviously it is a huge benefit having their expertise, their marketing, their commercial expertise, their facilities.
"[For Bristol] it's challenging. But they have some of the best partners and commercial revenue coming into the game. They have fantastic facilities. There is a chance for them to compete."
The WSL is tightly controlled by the FA. Clubs have to demonstrate a four-year commitment to their women's side, including showing the FA details of separate bank accounts. It is designed to prevent clubs cutting their women's side adrift should the men be relegated or following a change of ownership. Clubs operate under a salary cap and are allowed to pay only four players more than £20,000.
Steph Houghton was one of four England players recruited by City, joining from Arsenal, the dominant force in the women's game until Liverpool's transformation. The England captain was convinced to move by City's long-term plan and rejects the idea that City's introduction is anything but good for the game.
"A lot of people have seen it in a negative way – a big club coming in and trying to be the best straight away, but I can't see what's wrong with that," she said. "Ultimately, they want the game to go professional, so I don't really understand if these people are disagreeing with that. From a women's football side, it's good to see a club go, 'OK, we want to do this professionally, we want to be the best and to give you the best, give you the opportunity to try and play and improve yourself.' As a player, you want to thrive on that."
City have seven full-time players and 11 part-time, with the bulk of the squad made up of those who were competing in the old second tier last season. How Cushing, who has never coached in the women's game before, having been moved across from City's youth set-up, moulds the two groups together will be key to whether his side can find immediate success against the likes of Liverpool, Bristol and Arsenal. City are, unsurprisingly, keen to dampen expectation.
"We are trying to build a new team," said Cushing. "It would be unrealistic to think we can go and roll teams over and win leagues. There is an expectation because of what our men's team have done. With our women's team we have to be realistic."
How WSL works
There are eight teams in the Women's Super League, playing 14 games, 10 in the second division, with one up and one down – provided the promoted club meets ground requirements. BT Sport will show 14 live games and a weekly highlights show.
Wednesday
Birmingham City v Everton
Notts County v Arsenal
Thursday
Bristol Academy v Chelsea
Liverpool v Manchester City
Reuse content