The Football Association chairman Greg Dyke has been widely criticised after he described the current situation regarding convicted rapist Ched Evans as "not an important issue" during a TV appearance.
Dyke was a guest on BBC's Newsnight which was screened on Thursday night. The FA chairman was invited onto the show to discuss Fifa's controversial World Cup corruption report, which had been released earlier that morning and had heavily criticised the FA's failed 2018 World Cup bid as well as clear Russia and Qatar of any wrongdoing in their successful campaigns.
However, Dyke was also asked about Evans, who was released from prison last month after serving half of a five-year sentence for committing rape in 2012. Sheffield United are believed to be considering re-signing the former Wales international after announcing they will let him train with the club, which has drawn mass criticism from the likes of Olympic gold medallist Jessica Ennis-Hill, former Blades patron and TV presenter Charlie Webster and deputy prime minister Nick Clegg.
"I don't really want to talk about Ched Evans," said Dyke when asked about the 25-year-old footballer. "I think it's a much more complicated story than to have in five minutes here.
"Here's the straightforward question: are people who go to prison entitled to come out of prison and to try to rebuild their lives or aren't they? Or is what they've done so bad because they're in an industry where their image is important? And that's the dilemma. It's a dilemma and it's not clear cut."
When presenter Laura Kuenssberg pushed Dyke for an honest opinion on Evans' possible return, he said: "It's not an important issue.
"It is an important issue but not in terms of what we, we're here, and what you asked me to come on and talk about.
"When you phoned me up and asked me to come on here tonight, you asked me to talk about [the World Cup report] and not to talk about Ched Evans."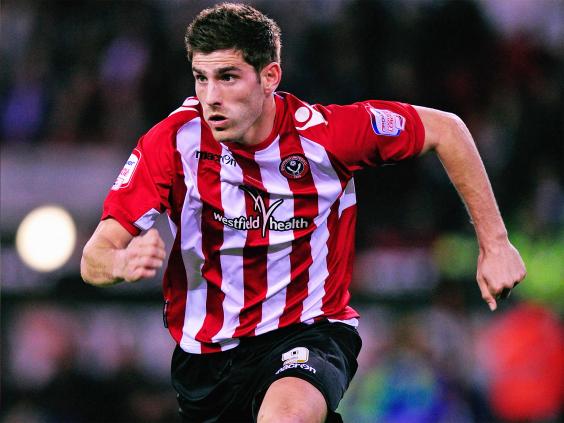 Dyke was immediately criticised not only for his dismissal of the importance of the situation regarding Evans, but for his failure to prepare an answer for what has been one of the biggest talking points in the UK since Evans left Wymott prison in October.
One tweet which was posted by the official account of the End Violence Against Women Coalition said: "Greg Dyke: football corruption is an important issue, rape isn't".
Ennis-Hill has confirmed that she has informed the club of her desire to have her name removed from one of the stands at the club's Bramall Lane Stadium if Evans is re-signed, while Webster confirmed in her own Newsnight appearance on Tuesday that she has resigned from her role as a patron of the club.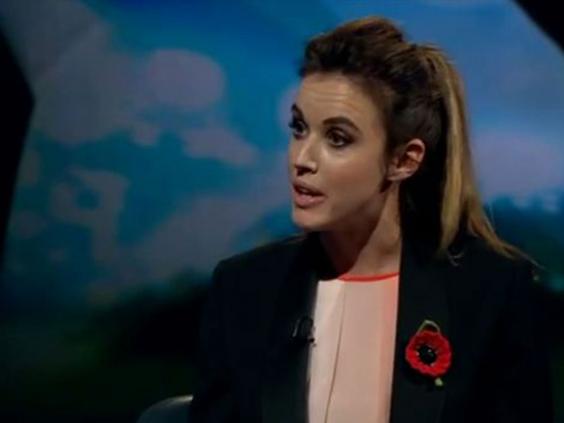 Dyke has earlier explained his decision not to return the limited edition Parmigiani watch that the 28 officials on Fifa's ruling executive committee were given at the 2014 World Cup in Brazil, worth more than £16,000 each.
Again, Dyke said he was not there to discuss the incident with not returning the watch, but this time he was willing to discuss the talking point rather than dismiss it like he did with the Evans question.
"The watch has been sitting in my office ever since," Dyke added.
"We're not here to talk about the watch but we could do. I've given it to a breast cancer charity in this country and Fifa are still arguing about whether I can do that."
Kuenssberg pressed Dyke further on whether he had already donated the watch, to which he replied: "That's what I intent to do."
The widespread verdict on Dyke's appearance on Newsnight was that it couldn't have gone much worse at a time when the FA needs all the good publicity that it can get.
Reuse content