The progress of women's football can be tracked through the scars on Claire Rafferty's knees. When she ruptured the anterior cruciate ligament (ACL) in her left knee in 2004 she was a teenager at Millwall. Since women's football was then largely an amateur sport she was effectively left to her own devices and, having discovered how long it would take to have an operation on the NHS, her family found a way to have the operation done privately.
Seven years later Rafferty, now at Chelsea, injured the ACL in her right knee. Professionalism was coming into the game but clubs were still part-time with limited funds. Fortunately Rafferty was by then an England international and the Football Association picked up the tab. In 2013 Rafferty's right knee ACL went again. This time Chelsea - or, rather, their insurers - paid the bills.
For Rafferty the way her operations were funded is a minor detail. More significant is that after all this agony she is still playing at an elite level. Moreover, the Chelsea left-back is back in the England frame. Against China at Manchester City's Academy Stadium, she hopes to book a place on the plane for this summer's World Cup in Canada.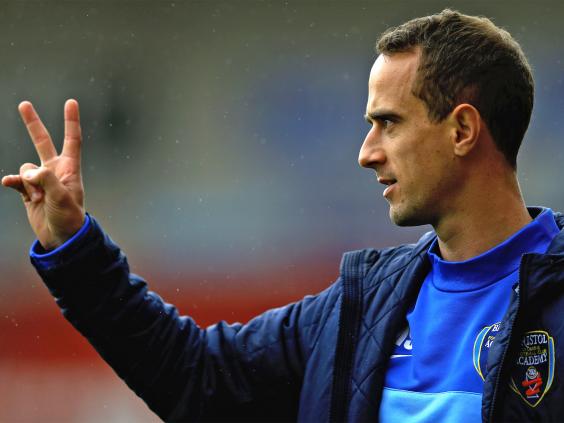 It is England's last match before manager Mark Sampson names his squad and several places are still up for grabs, Among these is the left-back slot which no one has nailed down in Rafferty's long absence. The 26-year-old desperately wants to reclaim it, not least because she has unfinished business when it comes to the World Cup.
Rafferty played in the last finals, in Germany, in 2011. She only made one appearance, as substitute, but it could hardly have been more dramatic. Brought on in the 81st minute of the quarter-final to counter France's flying winger Elodi Thomis Rafferty volunteered to take a penalty in the subsequent shoot-out when more experienced players demurred. However, she missed, and with Faye White then hitting the bar England were out.
"It was probably the highest and lowest point of my career in that hour. I learned a lot and ended up treating it as a positive, but obviously I would have liked to score. Thank goodness I was not the last penalty-taker, Faye got the brunt of that."
Everyone remembers Stuart Pearce scoring against Spain at Euro'96 to lay the ghost of Italia'90. Less often recalled is how Chris Waddle, the other player to miss in Turin, failed again with his next kick, in an FA Cup shoot-out. That was also Rafferty's fate, on the highest domestic stage, the 2012 Women's FA Cup final against Birmingham.
"I thought, 'you know what, I'll take this one, it's the next big penalty'. I missed again. I think that will be my last. If I have to take another one I will, I won't shy away, but ideally we'd like to score them and I'm not the best at that."
The spot-kick horrors were soon put into perspective by Rafferty's injuries. She suffered her second ACL injury in her first game back for Chelsea after the World Cup. She battled back to playing, but had neither recovered match fitness nor her best form when she dd it again. This time she admits she wondered whether it was worth carrying on, not least when Trevor, her golden labrador puppy, sent her flying.
Rafferty was home alone, unable to go on a pre-booked holiday with her parents because of her post-op recuperation. "I got up to go to the kitchen and Trevor, who was big and boisterous, sent me flying. He  knocked a crutch over and I fell backwards on my bum." Rafferty can laugh about it now, but at the time, she admitted, "I sat on the floor and had a little cry."
It was almost the last straw: "A month after the operation I'd had enough. I decided to quit. The Euros [Women's European Championships 2013] were on and I didn't want to be around to see it so I went off to America on my own. I was able to walk, but not yet run.
"Being away in the sunshine took my mind off it, but also made me realise I really need football in my life. I try not to let it be my identity, but ultimately I love to do it. My mum would say, "it's only a game, what are you crying about?" She was trying to help but I was, 'OK mum, but until now it has been my whole life and when you can't do something you love it is hard to take'.
"I got over my self-pity but it gets harder to come back [from injury]. I recovered from the ACL in normal time, but I had niggling injuries. It is not just about fitness, it is reading the game, spatial awareness. When I first came back I thought to myself 'I'm not sure I will be the player I was'."
As a result Rafferty only contributed fitfully to Chelsea's FA Women Super League campaign last year, held back by manager Emma Hayes who wanted to ensure this time Rafferty - 'the best left-back in the country', in her estimation - got fully fit. It was frustrating for the club's longest-serving player as Chelsea blew the title on the final day, but she has been a fixture this season as Chelsea have taken an early season lead.
The one slim consolation to being injured was that, unlike most of her playing peers, Rafferty was able to use her enforced break from playing to progress her career. A chance meeting (at football, obviously) enabled her to put her economics degree to use at Deutsche Bank where she is now an analyst. Though Chelsea are now full-time Rafferty, with understanding from her dual employers, maintains both careers.
She is, though, hoping to be asking for six weeks off from Deutsche Bank this summer, to go to Canada with England. There is unfinished business to be concluded.
Reuse content