The persona Clarke Carlisle wants the world to see could hardly be clearer. When emerging from Islington Magistrates' Court in north London last week, having been sentenced to 150 hours unpaid community service for his third drink-drive offence, he not only stopped before a camera to apologise for his mistakes but looked directly into it. He was apologising for doing something that no individual should be pushed to do – deliberately stepping out in front of a delivery lorry – two days after police charged him. His expression of remorse for the lorry driver was desperate to observe.
This formed part of a very distinct narrative which Carlisle has offered since he was nursed back to health by the staff of Harrogate's Cygnet Hospital after he was struck by the lorry, on the A64 at Skipton, North Yorkshire in December. He says the experience has awoken in him a need to seize every day and to help others.
The foundation he has established to help those suffering a dual diagnosis of mental health problems and drug or alcohol abuse reveals the energy and intelligence which make him compassionate and a force for good in his better moments. Within weeks of leaving hospital in January, he was meeting the then Deputy Prime Minister Nick Clegg and helping elevate dual diagnosis up the media agenda.
But this is only one side of the story. The other sides fill out the complexity of what Carlisle faces and come from those whom he had come to count over the years as his friends. They are lost to him now because they can no longer accept the behaviour which comes with the addiction to drink which he is fighting.
These people are good, compassionate, liberal, intelligent people; the sort you would like to meet and socialise with. And though they did meet and socialise with Carlisle after he arrived in London to play football for Queen's Park Rangers in 2000, it is a measure of the individual he could become in drink that even they feel aggrieved that he has not been handed a custodial sentence. The legal establishment is "letting him get away with it again", many of them say – and "that is not helping him or anyone else".
Their reasons for this outlook date from the time when Carlisle lived in west London and seized the chance to socialise with people outside the football world, whose friendship saw them all come and go and have keys to each others' houses. But the pattern of his behaviour – drink, do damage, be briefly remorseful, drink, do damage – became painfully familiar to them.
There are too many testimonies to dismiss the sense that addiction has made Carlisle a very unpleasant individual at times down the years. His autobiography referred to his wildness in this period but revealed no collateral damage. Others tell it differently. There were many episodes which have worn Carlisle's friends down, in that period and the years since.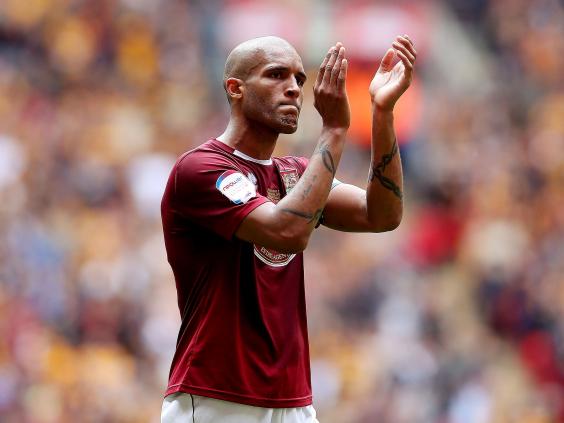 On more than one occasion, a friend said, he would arrive in London to meet them, worse for wear, having taken the car of one or other of the group. One incident provoked a marked sense of regret, a period of time in rehab and, when that had concluded, a house move which saw Carlisle share with the group of friends he had been closest to.
That was when he picked up the bank card used for the communal household account and spent £5,500 on it, leading the others to confront him when he returned home – from an FA Cup tie at Southend, which QPR lost 4-0. Someone else from that time talks of being blacklisted as a consequence of his use of the bank card.
"He had a predisposition for driving while drunk," says one of the group from that time. "We were young, pretty much anything went, but not that. He was a danger."
Carlisle has admitted and apologised for the credit card incident and says that he is a different individual now.
But what has been little less than a personal tragedy has gone on. At Burnley FC, behind the exterior of interviews with journalists – conveying the sense this was all in the past – there were three-day benders, Carlisle too drunk on occasions to be capable of getting out his wallet and paying. At home, there were relentless efforts from his wife, Gemma, to get Carlisle on the straight and narrow. She is now coming to terms with a divorce which it seems she would not have chosen.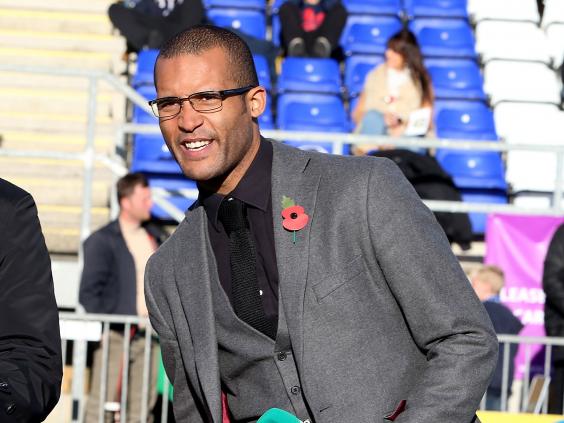 The pre-sentencing reports presented to District Judge Susan Williams last week confirmed that behind the criminal facts of the man swerving into the centre of a London street, eating a burrito while he did so and then refusing to submit to a breath test, there is a capacity for positive intent. There is no sense of a desire for vengeance among those who believe that a non-custodial sentence will not be enough to halt what they see as a recurring pattern of behaviour. They want Carlisle to be a different individual and believe that speaking, albeit anonymously, might help.
He has burnt too many bridges with them for empathy, though. Now that the cameras have gone, his soundbites given and the sentence handed down, the unexpurgated story shows that he needs to be the one the mental health community is helping – not the one offering to deliver that help.
It shows that Clegg's crusade for  more focus and resources on mental health issues should not be abandoned now.  And it shows the truth about what  struggles for mental health look like from the inside: bleak, remorseless and a very lonely place.