It's 2 September, 2013, otherwise known as transfer deadline day, and Chelsea striker Demba Ba is closing in on a season-long loan move to rivals Arsenal. The Senegal striker looks surplus to requirements at Stamford Bridge, with returning manager Jose Mourinho adding Samuel Eto'o to his ranks on a one-year contract.
But alarm bells start ringing when the Gunners confirm they have completed a £42.5m transfer for Real Madrid midfielder Mesut Ozil. Suddenly people are talking about the north London side as title challengers once more, and after a few hours of "will he, won't he" rumours, Ba stays with Chelsea and Romelu Lukaku heads off to Merseyside to spend the season with Everton, much to the dismay of Chelsea fans all over.
This represents Mourinho's reluctance to sell to a main rival. After all, why would you want to strengthen a team that could pip you to the Premier League title? With that reasoning, you have to question the decision to accept the reported £37m offer from Manchester United for attacking midfielder Juan Mata, voted the Blues' Player of the Year in the past two seasons.
But it is indicative of just how far United have fallen from their apparent untouchable status under Sir Alex Ferguson. A third round exit in the FA Cup to Swansea and languishing down in seventh place in the Premier League, things couldn't get much worse for David Moyes. But my, how they did, as a penalty shootout defeat to Sunderland on Wednesday night saw them crash out of the League Cup semi-finals to a side scrapping for top-flight survival.
As the match was coming to a close, news broke that United had lodged an offer for Mata that had been accepted by Chelsea, prompting relief from some United fans and frustration from others that feel the Spaniard is not what they need right now.
Chelsea have, for years, been United's biggest threat to the title until the emergence of noisy neighbours Manchester City, and under Mourinho they look to be rekindling their best form that they have lacked in recent years. In what looks to be a three-way battle for the title, Chelsea, City and Arsenal have all looked capable of claiming the accolade that United cantered to last season.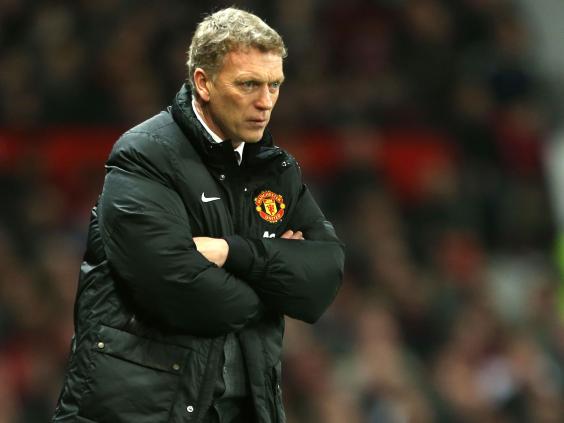 The squad is very much unchanged this year to the one that – under Ferguson – won the title by a wide margin of 11 points, but it couldn't be clearer that severe strengthening is required if United are to reach the top four, let alone hold any title aspirations. And that is why Mourinho is willing to cash in on Mata.
The midfield maestro has lost his place in the starting line-up this season, having seen Oscar, Willian and the in-form Eden Hazard strike up a formidable attacking trio that has taken the pressure off Chelsea's striker problems. Mata has cut a frustrated figure on the bench, and a move away from west London looked close in September when Paris Saint Germain came sniffing.
Therefore it is not surprising that he is leaving this month, let alone to United. In Mourinho's eyes, United are out of the title race – the 3-1 defeat at Chelsea last weekend put pay to that – and given their squad is in need of a complete revamp, next season might be just as bleak for the Red Devils unless they have a far more successful transfer window.
Interestingly, Chelsea and United have already fulfilled their fixtures this season barring a Champions League encounter that would see Mata cup-tied, and theoretically the willingness to sell could be Mourinho's hope that he will single-handedly take points off Chelsea's rivals when they face United. Farfetched? Yes. Unbelievable? Certainly not.
Yes, they have some big absentees due to injury. No side in the world (Bayern Munich, Barcelona and Real Madrid included) could replicate their best form without their two key players, and with Robin van Persie yet to play in 2014 and Rooney struggling to recover from a groin injury, United's poor form this year is explainable.
So too the wrist surgery that has kept £27.5m signing Marouane Fellaini on the sidelines, although his return is unlikely to turn around United's fortunes given his poor start to life at Old Trafford before his injury.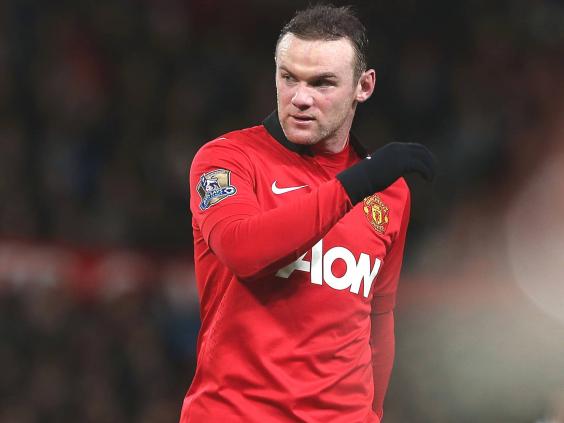 Full strength, an attacking quartet of van Persie, Rooney, Mata and Adnan Januzaj could very well be a delight to watch, but that will not stop their problems at the back. United's midfield is being completely overrun, leaving their defence increasingly exposed. That's not to say that the back-four are faultless, given that Rio Ferdinand, Nemanja Vidic and Patrice Evra look set to leave the club this summer as their contracts will expire unless something can be negotiated between now and then.
Neither Chris Smalling nor Phil Jones have nailed down a starting place at centre-back, while Jonny Evans has shown he struggles to contain the best strikers in the country. With Mata in the side, Michael Carrick and Fellaini could be allowed to sit deeper and protect the defence, but that goes against the Belgian's natural instincts while the England international's defensive ability doesn't rival with the likes of Xabi Alonso or Sergio Busquets.
This, finally, leads to the running of the club. Having seen Ferguson leave in the summer, the change of the club's chief executive from David Gill to Ed Woodward has proven to be just as hard to adapt to. Anyone could have seen United were in trouble, yet here we are 23 days into January and they are about to make their first signing of the transfer window. Arsenal have often been criticised for their lack of action until the end of a transfer window – they may well be again if they fail to sign another striker and Olivier Giroud suffers an injury – but it is not something you would associate with the 20-time Premier League champions.
They look unlikely to sign anyone else in January, meaning Mata will have to provide the spark that Moyes' side have clearly lacked. His addition is no doubt a good piece of business, but not quite the right piece of business at the right time, and it could ultimately lead to Moyes' future coming in to question at the end of the season if the board deem the campaign a complete failure.