When it came to appointing a new Under-21s manager as a successor to Stuart Pearce, the Football Association wanted an exciting dynamic English coach with a track record of being able to inspire a generation of players for whom - the fear is - representing England ranks low in their priorities.
Needless to say, they were not overwhelmed with options.
First of all it should be said that the appointment of Gareth Southgate adheres to the FA's policy that the candidate should be English, a choice that can be related closely to the opening of St George's Park. The mecca for the development of English coaches, the FA believes that filling their top positions with non-English appointments would send out the wrong message.
The all-English short-list numbered three - Southgate, Steve McClaren and Michael Appleton - and although an impressive coach it meant that Sir Alex Ferguson's former assistant, Rene Meuelensteen was never an option. As ever with an FA appointment, the governing body are confronted with difficult decisions at every stage - the nationality of the coach being as controversial as any other.
It is a personal view that it would have been a bleak indictment of English coaching to appoint a non-native. Bleak, although perhaps realistic. Nevertheless, an English appointment at least demonstrates a faith in the English coach which, at a time when only five Premier League clubs have English managers (two of them promoted from the Championship last season), it behoves the governing body to do.
Having made that decision, the appointment panel comprising the Club England board Sir Trevor Brooking, Dan Ashworth and Adrian Bevington, as well as new FA chairman Greg Dyke, will have known that the appointment was always likely to be a hard sell.
Undeniably Southgate, 42, does not have a CV as strong as other coaches his age across Europe. He was relegated from the Premier League with Middlesbrough at the end of the 2008-2009 season, and left his job as the FA's head of elite development little more than a year ago - and thus removed himself from the running for the technical director's role. Since then his main job has been as an ITV pundit.
Yet in his defence, he suffers from a trend that afflicts a lot of young English managers. They only need one bad season to be written off as a failure very early in their careers and, more often than not, the sack follows. It is a consistent theme and one that has prompted some of the latest retirees, like Jamie Carragher and Gary Neville, to take refuge in punditry.
In the early careers of many foreign managers who have been successful in the Premier League there is a common theme, one where they are given second and third chances after difficult episodes in their early career. Arsene Wenger was relegated with Nancy in 1987 but came back into football with the Monaco job. Rafa Benitez was sacked by Osasuna and Extremadura but was not consigned to the scrapheap.
Andre Villas-Boas was given the Porto job only seven months into his managerial career and when it all went wrong for him at Chelsea, Tottenham gave him a job last summer. Even Sir Alex Ferguson was sacked by St Mirren in 1978. Brendan Rodgers lost his job at Reading after six months. There is a strong argument that a manager who has fallen on his face is less likely to make the same mistakes twice.
The same would go for Steve McClaren. Unfortunately for him, a brief spell at Nottingham Forest aside, he has found that England's failed Euro 2008 qualifying campaign has made him too toxic for English clubs.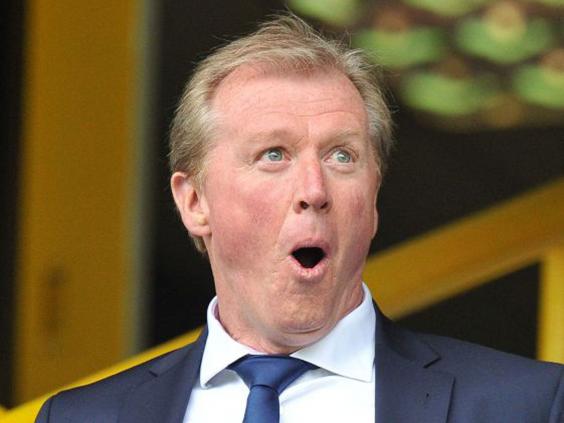 If English football is to write off English coaches as quickly as it does, then what chance have they got alongside European counterparts? Given the pessimism that the England teams are viewed with, it is inevitable that a former FA employee returning to the organisation is regarded as uninspiring appointment by some. But Southgate, indeed his generation of coaches, deserves more than just one chance.
Reuse content