If there are any supply teachers out there looking for a career change, and there can't be that many who aren't, do take a close look at the Fifa Ethics Committee. Alright, its only Zurich, but you get to work abroad, in a place where your carefully honed skillset of telling people what to do and then looking on with resigned dismay as they take no notice is precisely what's required.
There's bound to be vacancies soon, too. Many of the committee are judges, and they in particular can't enjoy making grave pronouncements then leaning back in their chairs to watch them ignored.
"Football officials may not offer or accept gifts that have more than 'symbolic or trivial value,' it very clearly states in Article 20 (1)(a) of the completely unironically FIFA Code of Ethics.
It goes on: "If in doubt, gifts shall not be offered or accepted." (20)(2).
Sadly it means that the £16,000 watches "offered" by one of its members – the Brazilian Football Federation – and "accepted" by absolutely everybody else will have to be returned.
For his part, the newly de-blinged FA chairman Greg Dyke, who has returned his watch, must be unaware of Article 5(2) that makes clear it doesn't matter if his crime of watch acceptance was "committed deliberately or negligently", or he may have been less quick to plead the Pistorius defence. That yes, he was guilty, but when the horrific deed was done the goody bag was closed, leaving him unsighted of its contents.
"I wouldn't know a £16,000 watch if my life depended on it," he has now claimed. "No one should give you a £16,000 watch without telling you what it's worth."
He's right, of course, and there's no reason to not believe him. But his defence still smells of the same Nixon-esque plausible deniability that the Cayman Islanders and the Qataris and the many African football administrators trot out when they're caught with their hands in the envelope, and it threatens our footing on the moral high ground we still quite rightly occupy.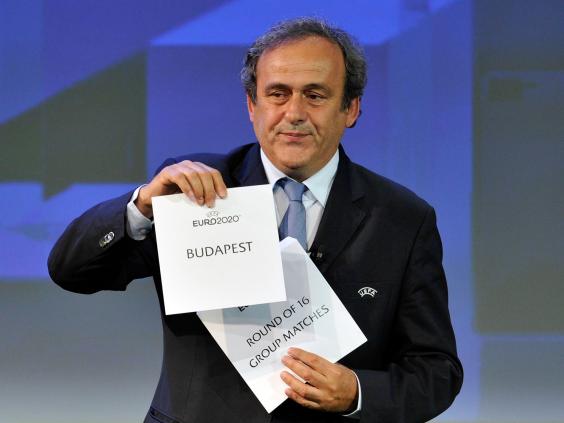 Dyke, 67, has also this week expressed his dismay at "old men" like Fifa president Sepp Blatter, 78, carrying on. There are many ploughs of Fifa outrage to furrow. This is not the most fertile one.
In a similar vein, how quick we all are to criticise the apparently shadowy unelected, sheiks and emirs and Crown Princes and all the rest of it that run the ever more powerful Middle Eastern football authorities, yet fail to see our own unelected Crown Prince, William, hiding in plain sight at the head of our own.
Urine big trouble, Swiss keeper tells bottle-tamperer
That President Blatter's much-touted public address to football annual business convention, Soccerex in Manchester last week in the end came in the form of a pre-recorded interview was hardly unpredictable. But the accidental victim it appears to have claimed could hardly have been foreseen.
When the Daily Mail's legendary football hack Jeff Powell swooped fearlessly into such controversial areas as the Swiss president's short career as a goalkeeper, Mr Blatter patiently pointed out he had in fact been a No 9.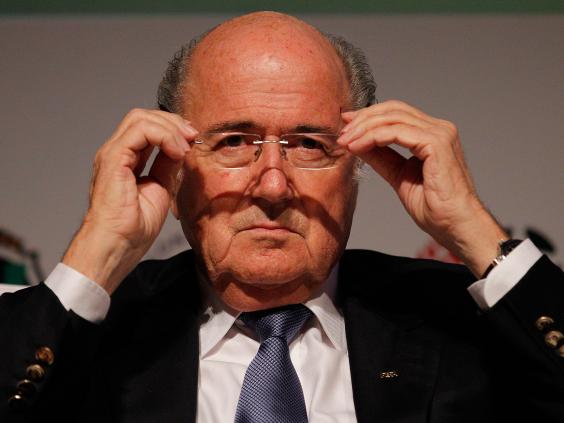 This column hopes it was merely coincidence and not a tragic misunderstanding that, just days after, at a Swiss First Division match, somebody urinated in the goalkeeper's water-bottle.
"By the second sip I realised that something was wrong," Reto Felder of FC Muri said. "The thought of drinking piss is unbearable."
Mr Felder has since threatened to sue, and there the comparison with Mr Blatter must end, as to do so would require facing questions in open court, something he has curiously never opted to do.
Wimps? These NFL chaps really know how to be bad
Is it a sign of the times, as the NFL readies itself for its annual foray to London, to look at the headlines swirling around American Football and see a twisted logic?
As two players are charged with domestic violence, and another is suspended pending child-abuse allegations, the perennial question has again re-risen: "Is the UK ready for its own NFL franchise?"
Everything's bigger and better in the US, and it's time to wonder if we, who are doing just fine on a far blander controversy diet of biting, sister-in-law-shagging and the occasional spot of drink-driving, are ready to make the step up.
How we love to accuse the protective pad-swaddled NFLers of being wimps – an accusation we will have to retract should the stars of the gridiron come over here and show our footballing prima donnas who's really boss in the realms of serious transgression.
Reuse content