Down and down football drops into the chasm. A chairman makes comments of breathtaking insensitivity, is asked for an apology he will never mean and then somehow becomes the heroic victim: applauded to his seat in the stands on Saturday afternoon.
The case of Dave Whelan reminds me of Bernie Ecclestone, five years ago, who had just declared Adolf Hitler as a strong leader when my friend Rob Harris, an indefatigable reporter from the Associated Press, rang him, wondering if he wanted to say "I apologise" and head off the World Jewish Congress's demands that he resign. If the World Jewish Congress was so influential, Ecclestone replied, "it's a pity they didn't sort the banks out". Asked to elaborate, he said: "They have a lot of influence everywhere." Ecclestone is 83. Whelan is 77. These people won't change. They just can't help themselves.
The people who can help themselves and help football are those who are paid well to pilot the sport into the 21st-century world. They are failing catastrophically. It is a world in which football is considered of vastly greater significance than the United Nations, in which every word uttered is ascribed almighty significance and in which – let us be quite honest – the intellectual faculty of some who occupy the territory makes them a disaster waiting to happen.
Whelan's gibberish and the obscene text messages of Malky Mackay – the man the Wigan chairman saw fit to hire while the Football Association dithered over disciplinary procedures – were just two more hand grenades going off in the unreconstructed, lumpen-handed world of football. And yet the message we get back time and again from those within the sport is that racism is not a problem in football, as if bananas had to be thrown or taunts hurled at players for it to be considered one.
Discrimination – intentional or otherwise – is infinitely more subtle than that. It is thinking that a black administrator is less able than a white. (Just 3 per cent of the people serving on the boards of British sporting bodies are from black and minority ethnic communities and 30 sports have no senior BME representation at any level, a report by Sporting Equals found last week.) It is saying "feed the monkey" in an England dressing room. It is Greg Dyke appointing an all-white commission to investigate English football. It is Gillingham FC thinking it acceptable to sack a black player, Mark McCammon, for having the temerity to make a complaint about discrimination, in a case I reported on a year or so back.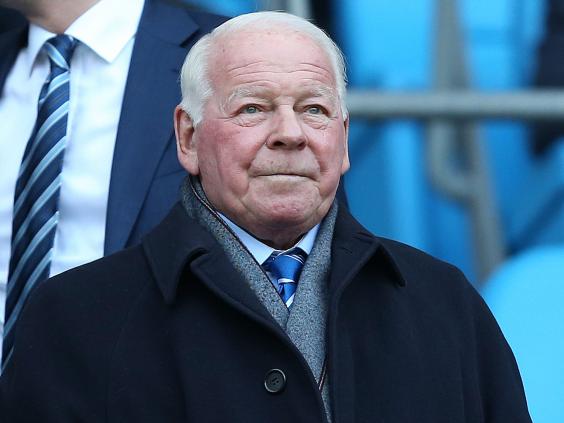 The Whelan coverage has gone stratospheric but how many national stories were published about McCammon? A half dozen. Only last month, more than two years on, did the Football Association finally charge Gillingham and their owner with racially victimising the player.
While the game and its image lurch from one catastrophe to the next, no one seems to think it a scandal that the one diversity agency genuinely grappling with the football beast – Kick it Out – is staffed by 11 people, operating on funding of £1m a year to cover the costs of all its activity. When you see a player wearing one of the Kick It Out T-shirts some time soon, remember that the organisation has paid for the production costs of every last one and even the postage costs to get them to the clubs.
Kick It Out's staffing levels have increased in the past year or so but its funding, equivalent to a month of Wayne Rooney's wages, remains pitiful and one of the leading stakeholders in the game did not seem to see that point not so long ago when privately observing that Kick It Out had reasons to be grateful to his organisation for bailing it out financially more than once. The Football League, which governs Whelan's conduct, has only started funding Kick It Out again this year, with a £125,000 commitment subsidised by the Premier League.
Kick It Out took some very serious punishment a few years ago when its T-shirt campaign was boycotted by players who claimed it was out of touch with them. The organisation took a look at itself, sought to rebuild credibility and do more than "parade around in T-shirts, raise awareness – and that's done," as one of its people tells it. The former Charlton and Aston Villa player Paul Mortimer was appointed by the organisation as its professional player engagement officer – "because how could we know how players felt if we hadn't played the game?"– to go into stadiums and training grounds to talk about how to handle diversity. That answered the criticism levelled at the organisation before – that it was too focused on governing bodies. No one can accuse this organisation of hanging around, waiting for handouts.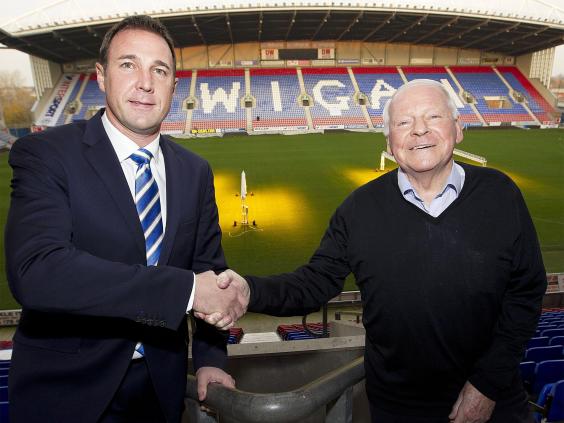 It is a very entrenched sense of attitudes that those seeking to talk about diversity are dealing with. The communicators are most badly needed in monocultural, rural areas of this country, where a black face is a strange face. How the heart sank, then, to read the words of Richard Littlejohn in the self-same issue of the Daily Mail which was pointing out the disrepute which Mackay's appointment as Wigan manager constituted, last week. A school at Market Rasen, in Lincolnshire, Littlejohn observed, had been denied an "outstanding" rating by Ofsted because it had not done enough to ensure that pupils understood the "cultural diversity of modern British society" and experienced "first-hand interaction with counterparts from different backgrounds". Compelling pupils to do so was "the demonising of those accused of not genuflecting at the altar of diversity", Littlejohn said. Desperate small-mindedness.
In the multicultural, urban areas of Britain, enlightened clubs are showing the way. Like the junior club from the Tameside league in Greater Manchester I heard about last week which, in the knowledge it was about to recruit its first two Asian boys to the ranks, dropped a text message to the parents of team members, reminding them their sons should welcome the pair, make them feel included and not consider any jokes.
"The two have settled well," someone from the club tells me. "It makes a world of difference having them too. Our games against teams with mostly Asian players have become far less tense and more fun." That conversation was a million miles away from Whelan and Mackay: a flicker of light and intelligence in a sport which parades next to none where diversity is concerned.
Reuse content