David Ginola only launched his campaign to rival Fifa president Sepp Blatter at the next election this morning, but already his bid is in tatters having been dismissed as nothing more than a publicity stunt – for which he is being paid £250,000.
When news broke on Thursday night that Ginola would be rivalling the current Fifa supremo to front football's world governing body, it turned many a head in what was undoubtedly a surprising decision. Yet come his press conference on Friday morning (once it had transpired that controversial bookmakers' Paddy Power were behind the campaign) Ginola was left bruised and beaten by the worlds' journalists, figuratively speaking of course.
  What transpired was that the former Newcastle, Tottenham, Aston Villa and Everton midfielder that once lit up the Premier League had no idea about the organisation, couldn't name a single member of the Fifa Exco and revealed he doesn't have a backing of a single association despite needing five just to run for the presidency.
But what irked many Twitter users the most is that the 47-year-old has accepted a £250,000 fee to run against Blatter by Paddy Power, despite asking the public to help fund the campaign. Needless to say, numerous journalists took to Twitter to express their concern, unhappiness and downright anger with the entire process, as can be seen below.
If David Ginola is serious about running for Fifa president, why is he involved with a bookmaker notorious for its publicity stunts?

; Ben Rumsby (@ben_rumsby) January 15, 2015
David Ginola couldn't answer my questions about IFAB (key to changing football rules) or third-party ownership (key issue in football)

; Rob Harris (@RobHarris) January 16, 2015
Ginola admits he has yet to get the support of five federations and needs to raise money to fight election. 13 days until deadline.

; Ben Rumsby (@ben_rumsby) January 16, 2015
Ginola ambushed with great question about how many Fifa ExCo members he could name. None.

; Ben Rumsby (@ben_rumsby) January 16, 2015
Not entirely sure a campaign backed by a publicity seeking bookmaker is the answer to all FIFA's ethical problems.

; Gary Lineker (@GaryLineker) January 16, 2015
Ginola on being paid: "Yes I am."

; Ben Rumsby (@ben_rumsby) January 16, 2015
Ginola being paid £250,000 to seek FIFA presidency as per sponsor's campaign website

; Rob Harris (@RobHarris) January 16, 2015
That £250k Ginola paid by bookie came from punters' pockets #mugsgame

; Glenn Moore (@GlennMoore7) January 16, 2015
Sorry @changeFIFA you have destroyed your credibility by promoting the Ginola farce. I suggest anyone with a brain unfollows immediately.

; Michael Calvin (@CalvinBook) January 16, 2015
It might be a bit loony tunes, but listening to David Ginola on @tSHandJ currently, he's making some good points. "Things have to change"

; Andrew McKenna (@talksportMacca) January 16, 2015
David Ginola admits he has yet to receive required support of five associations & needs to raise money to fight FIFA election. #SSNHQ

; Bryan Swanson (@skysports_bryan) January 16, 2015
What does have to be said is that Ginola expressed a deep and sincere passion for the game, and demonstrated that allegations of Fifa's corruption along with recent scandals under Blatter's reign meant that a change was needed at the top of the game. 
However, he lacked any understanding of the deep-lying problems currently in the game and when asked to name a member of the executive committee, he revealed that he couldn't. Perhaps eager to learn, Ginola declared that his knowledge of Fifa would be greatly improved by the time the ballot deadline came around on 29 January when he will find out if he has been included in the nominations or not.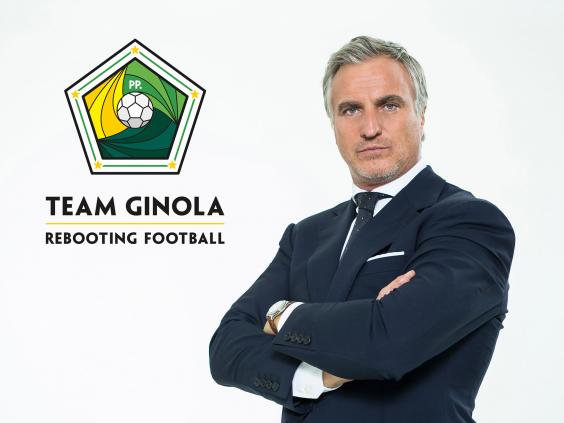 Not only does Ginola need the backing of five national federations, he has to prove he has held an "active role" in football administration in two of the past five years.
As part of the launch, Ginola posted a video on the teamginola.com website, in which he said: "I'm standing because like you, I love football.
"Whether you are on the terraces or on the pitch we all know that the FIFA system isn't working.
"The game needs to change, but I can't change it on my own. I need you to stand up and change it with me. I need you in my team.
"By joining Team Ginola you are saying 'yes' to a FIFA built on democracy, transparency and equality. You are saying 'yes' to a FIFA which cares about one thing - football."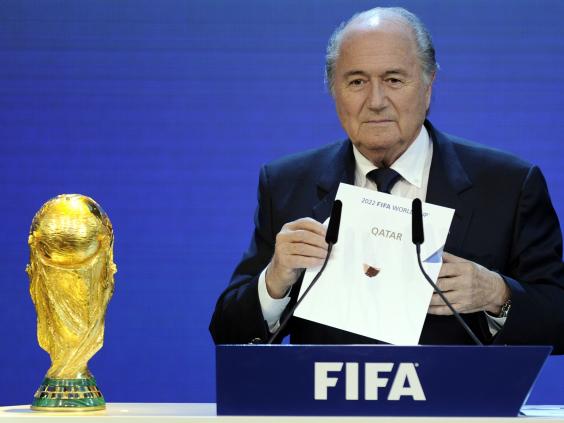 Along with Blatter, Ginola will also face competition from Prince Ali Bin Al Hussein, a FIFA vice-president and current member of the executive committee, and former Fifa deputy secretary general Jerome Champagne – should Ginola make the cut come 29 January.
Reuse content