David Moyes "daren't imagine" what would have been said had he endured the same poor start at Manchester United as Louis van Gaal.
Van Gaal failed to win any of his first four matches in charge at Old Trafford despite heavy investment during the summer.
In fact, the Dutch coach, who has won seven league titles in three countries and led the Netherlands to the World Cup semi-final, is just a point better off in the Premier League than Moyes was at the same stage.
Moyes, who has told the BBC he is ready to return to management six months after being sacked at Manchester United, was under pressure from the start at Old Trafford after legendary manager Sir Alex Ferguson hand-picked him to take over.
The 51-year-old Scot lasted less than 10 months in the job with United out of the running for the Champions League places.
Van Gaal suffered defeat at home to Swansea in his first match, draws with Burnley and Sunderland and a 4-0 Capital One Cup humiliation against League One side MK Dons.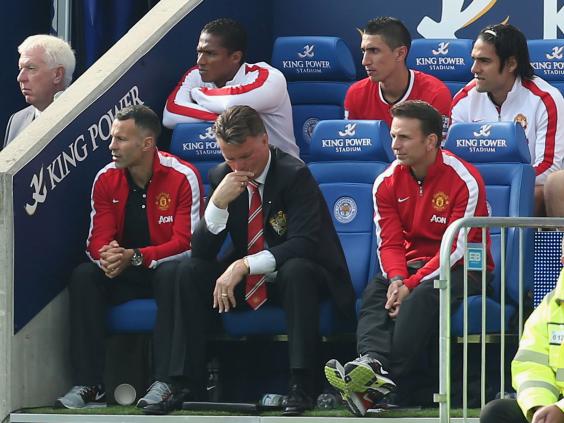 He finally won his first game in charge of the club against Queens Park Rangers but a week later was again embarrassed as newly-promoted Leicester came back from 3-1 down to win 5-3; United have subsequently beat West Ham and Everton.
But Moyes said the pressure on him would have been very different if he had started his United career with that run of results.
 "I daren't imagine what would have been said about it," he said.
"But Louis van Gaal has got a difficult job as well, just like I did when I took over at the job, and he needs to be given that opportunity to get his mark on the team, turn it around.
"He is a very experienced manager and he should be given that chance to do so."
Reuse content