Manchester United are determined to recruit an experienced manager to succeed David Moyes, with Netherlands coach Louis van Gaal and Real Madrid's Carlo Ancelotti their top targets tonight.
United are prepared to move for a younger manager – Atletico Madrid's 43-year-old Diego Simeone – if neither 54-year-old Ancelotti nor Van Gaal, aged 62, can be secured. But Van Gaal seems willing to make the move and United appear satisfied that he could give them three clear weeks of his attention before turning to World Cup commitments.
United do not consider Ryan Giggs, who was put in temporary charge on Tuesday, to be anything more than a temporary appointment. It is understood that the future composition of the backroom staff depends on the new manager's wishes and there are no guarantees for Giggs, who has been appointed caretaker manager for Saturday's home match against Norwich City. He could still walk away from the club this summer.
The Glazer family are due in Manchester next week and the United owners appear to be ready to move rapidly. The United football board, including Sir Alex Ferguson and Sir Bobby Charlton, were told last week that a replacement for Moyes had been lined up, after the Glazers first sanctioned a change of manager back in February. Speed is of the essence for United's chief executive, Ed Woodward, with Van Gaal's heavy summer workload creating a need to hire him quickly if he does prove to be United's choice. There is an acute desire on the club's part to avoid the dithering of last summer, when Moyes was not even in position until 1 July.
As if to illustrate his determination to keep transfer business on track, Woodward went straight from Tuesday's 8am meeting at Carrington, where Moyes was dismissed, to a meeting with the scouting staff at which he outlined the summer transfer market priorities.
Manchester United 2013/14 - a season of new lows
Manchester United 2013/14 - a season of new lows
1/10 Man United 1 West Brom 2 (28 Sept)

West Brom won at Old Trafford for the first time since 1978. None of the Baggies squad that day were born when they had previously won at United

2/10 Man United 0 Everton 1 (4 Dec)

Bryan Oviedo's goal gave Everton their first victory at Old Trafford for 21 years

Getty Images

3/10 Man United 0 Newcastle 1 (7 Dec)

Yohan Cabaye scores as Newcastle end their run of 41 years without a win at Old Trafford

PA

4/10 Man United 1 Tottenham 2 (1 Jan)

United lose on New Year's Day for the first time in 20 years

AFP/GETTY IMAGES

5/10 Man United 1 Swansea 2 (5 Jan)

Wilfried Bony's late header sees United knocked out out of the FA Cup at the third round for only the second time in 30 years

GETTY IMAGES

6/10 Sunderland 2 Man United 1 (7 Jan)

United lose three matches in the month of January for the first time in 40 years after League Cup first-leg defeat

GETTY IMAGES

7/10 Chelsea 3 Man United 1 (19 Jan)

Samuel Eto'o became the first player to score a hat-trick against United when the club were were reigning Premier League champions

GETTY IMAGES

8/10 Stoke 2 Man United 1 (1 Feb)

Stoke defeat United in a league match for the first time in 30 years

Getty Images

9/10 Man United 2 Fulham 2 (9 Feb)

United fail to beat the team ranked at the bottom of the league since 2011

GETTY IMAGES

10/10 Olympiakos 2 Man United 0 (25 Feb)

United lose to a Greek team for the first time ever. They had previously gone unbeaten in all eight previous European matches against teams from Greece

AP
Ancelotti – the more unexpected front-runner – is hoping to secure the treble for Real Madrid for the first time in the club's history, though a sense that he is unsettled has started to alter the view that he would undertake one more season at the Bernabeu. His discontent is thought to stem from his relationship with the Real president, Florentino Perez.
United hope the rapid replacement of Moyes with an individual of Ancelotti or Van Gaal's stature will make them more attractive to targets such as Bayern Munich's Toni Kroos, Southampton left-back Luke Shaw or Borussia Dortmund winger Marco Reus. If Van Gaal's services are secured, United will have stymied the plans of Tottenham, who are understood to have secured an agreement with the Dutchman to replace Tim Sherwood. Van Gaal's compatriot Robin van Persie appears to have played some part in smoothing the way for United.
Van Gaal is out of contract after the World Cup but he may not find the task of piloting United and the Netherlands straightforward. The Dutch face Ecuador in a World Cup warm-up game on 17 May, six days after the end of the Premier League season, with fixtures against Ghana and Wales to follow before a difficult group stage in Brazil against Chile, Spain and Australia. Managers have taken on club jobs ahead of World Cups before – most controversially England's Bobby Robson, who agreed to join PSV Eindhoven before the 1990 World Cup and was heavily criticised. Difficulties have traditionally included speaking to possible transfer targets while still in the depths of a tournament.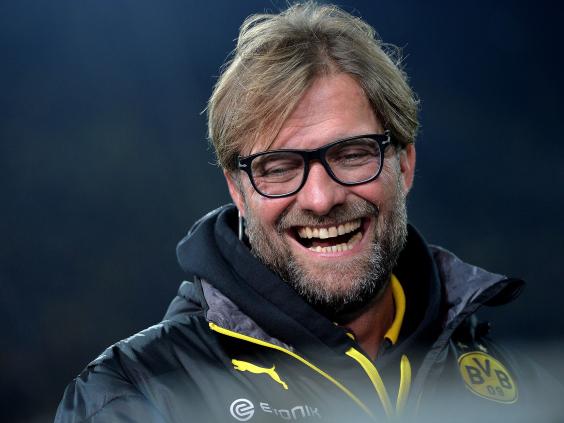 With Jürgen Klopp, Laurent Blanc and Pep Guardiola out of the picture, there is a sense at Old Trafford that the club may take Jose Mourinho if he wished to leave Chelsea. Mourinho had a substantial number of backers at United last summer and he desperately coveted the idea of succeeding Ferguson. The prospect of him ruining his Chelsea legacy and reputation, by undertaking what would be one of British football's most extraordinary managerial moves, seems remote in the extreme.
Instead, United's determination to put the error of appointing a 50-year-old with no record in the Champions League behind them has pushed them towards continental experience. Either of the top two candidates would possibly be a relatively short-term option, with Giggs working as assistant manager, preparing to take charge within two or three years.
Giggs is not thought to be ready to discuss his elevation to the top job until the United manager's weekly press conference on Friday. His reputation has been further enhanced by his unwillingness to put his name to any of the anti-Moyes sentiments which have been emerging in recent weeks.
The struggles of the 316-day Moyes era have only highlighted the Glazers' lack of engagement since taking over the club in 2005, before which United had no debt. The Glazers have since drained more than $1.1bn to service a debt that five years ago reached £716.5m and was £356.6m at the turn of this year. The Manchester United Supporters Trust said on Tuesday night: "The Glazers... ownership model, and valuation, is premised on the basis that either the club can operate on much lower investment levels and still compete as we did for so long under Sir Alex Ferguson or the club can generate enough surplus revenue to allow us to compete with the European elite whilst still having funds remaining for future dividends."
Reuse content