It was a normal Sunday morning for DJ Campbell. The striker had played for Blackburn Rovers at Queens Park Rangers the day before, gone out with a few friends after the match and was enjoying a leisurely lie-in at home. In the house were his wife, two children and his wife's friend who was staying overnight. Everyone was fast asleep. At 7am there was a loud bang on the door and all hell broke loose.
When the family friend went down to answer the door, in charged 10 uniformed policemen brandishing an arrest warrant and search order. Screams and panic filled the house. The police charged up the stairs as Campbell came down to see what was happening. They met in the middle and Campbell was promptly arrested and handcuffed there on the stairs. Campbell could have been forgiven for thinking he was still asleep and having a nightmare. He was not. And he had no idea why on earth all this was happening.
"It was bedlam," he recalls. "I remember the officers coming up the stairs to arrest me. I was in a complete state of shock. The officers read me my rights and arrested me. I still had absolutely no idea what they were talking about, I was completely in the dark and oblivious to what was happening. It's not just that but the intrusive and intimidating nature of their presence."
They took away all the computers, lap-tops and mobile phones in the house. Despite this, after everything had calmed down, Campbell does have the grace to admit: "I will add, though, the officers were extremely understanding under the circumstances."
The much-travelled striker now just wants to get back playing football as he attempts to put the worst nine months of his life behind him, a period when he worried for the safety of his family and seriously thought about giving up the game.
That was in December last year. On 8 August, 10 months later, the 32-year-old, who has been let go by Rovers, was finally released without charge following that arrest, which was in connection with a match-fixing probe after Sam Sodje, a former team-mate of Campbell at Stevenage and Brentford, claimed to an undercover reporter he had received £70,000 for being sent off in a League One fixture playing for Portsmouth.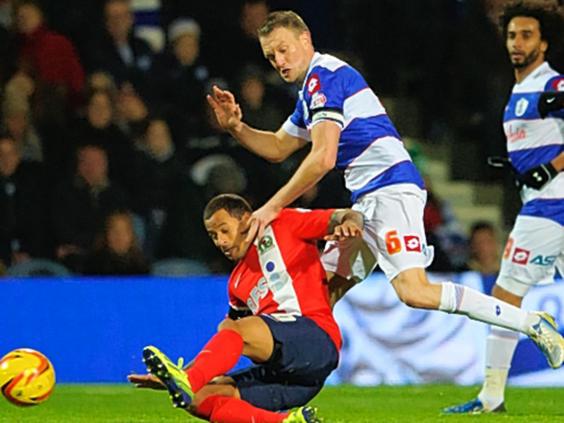 Campbell, for reasons he does not understand, was dragged into it.  In an attempt to finally put the record straight, Campbell has granted the Independent on Sunday an exclusive interview.
He vehemently denies any wrongdoing whatsoever and feels deeply aggrieved he was unknowingly dragged into this investigation in the first place.
There is no cause for celebration. A sense of relief maybe but as he relives the torturous events that followed his arrest you draw the conclusion that Campbell reached breaking point on several occasions.
He openly admits at one point he was ready to turn his back on football completely but felt it would send out the completely wrong message. Nonetheless after the ordeal he has been through you can not blame him for questioning his future as his reputation was put firmly on the line.
After his arrest, Campbell was taken not to a local police station but driven to the investigation's HQ at Winchester.
"It's a reasonably long drive from Watford to Winchester in Hampshire and I felt totally humiliated.
"I was worried about my family and naturally what people would be thinking when this became public knowledge."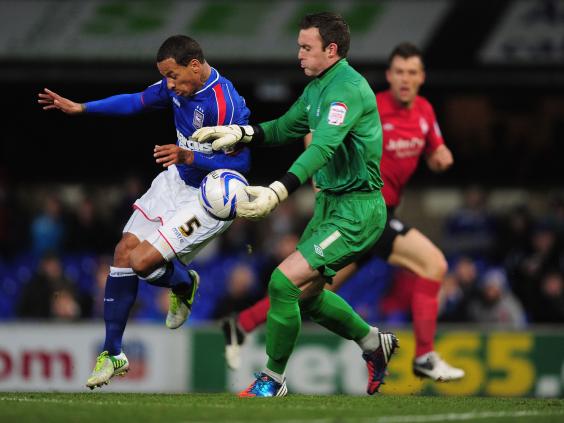 Campbell was detained throughout the day and finally released on bail. But he returned home and it was already all over the news.
"I'd lost my father six months earlier through prostate cancer and was still in a state of bereavement. This just made things ten times worse. It's living with the stigma of it all and people pointing accusing fingers at you. In some people's eyes I had to be guilty, there was no smoke without fire."
He does not know how he was linked to the Sodje case. "I bumped into him [Sodje] at a charity event and hadn't seen him for some while. We talked about a few things but there was never any conversation about match fixing."
Unfortunately, after his arrest, Campbell says: "I was constantly looking over my shoulder. My wife and children were followed and you sense people were pointing accusing fingers regardless.
"I was still trying to play at Blackburn and I have to say the manager, Gary Bowyer, was very supportive. No matter how hard I tried though it was constantly praying on my mind. I couldn't just switch off and escape it. Naturally, it started to effect me so I was offered the chance to go on loan and be closer to my family.
"I went to Millwall and played under my former boss Ian Holloway. I also had to report back to Winchester as part of my bail conditions but despite having a pre-arranged appointment they decided to arrest me again without explanation.
"The damage had been done and Millwall sent me back towards the end of last season and as a result I couldn't play any competitive football.
"There were times when I seriously considered walking away from football and retiring. But friends and family were very supportive. I guess I was just in a very bad place.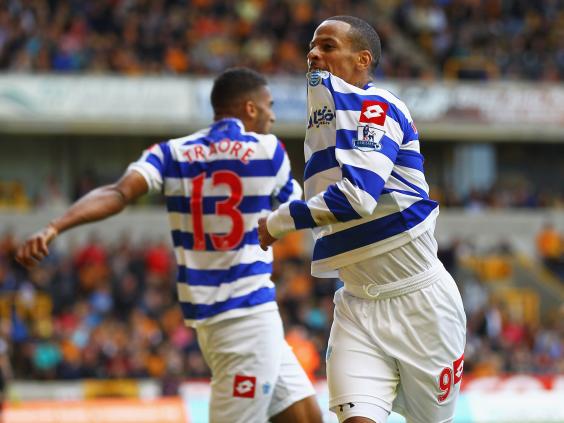 "When I put everything into perspective, I had worked far too hard and made too many sacrifices to give football up. Why should I walk away when I had done nothing wrong?  To my enormous relief I was called back to Winchester police station last month and they eventually lifted my bail conditions and released me without charge.
"There was no cause for celebration. I was relieved but I still felt a great sense of injustice."
Campbell's only interest now is to get back playing as soon as he can. "Throughout this ordeal it was bound to put people off while this was still hanging over my head. I can understand why. But I still feel I have a lot to offer football when I get back to doing what I do best and scoring goals.
"I'm really hungry, in a good state of mind and raring to go. Hopefully I will get back playing sooner rather than later."
Reuse content