Chelsea youngster Dominic Solanke could get his first start in Blue in the Capital One Cup against Shrewsbury Town tonight.
The 17-year-old, who made his debut against Maribor in the Champions League last week, is a huge talent who is in line to play because of injuries to Diego Costa and Loic Remy, while third-choice Didier Drogba needs rest after playing 90 minutes against Manchester United on Sunday.
Whether he starts or comes off the bench at New Meadow, Solanke is facing a tougher challenge - making the breakthrough from Chelsea's Academy into a first team regular.
It is a leap that many prospects have been tipped to make in the past but have failed to make.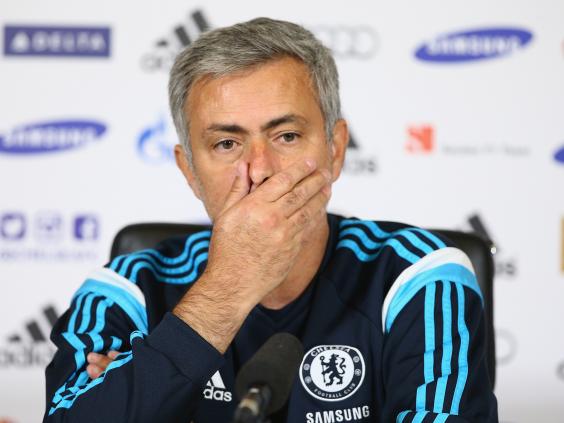 Every season John Terry's name comes up as the last man to achieve it. It is 16 years since he made his first appearance in blue and over 600 appearances later, no genuine successor has emerged. Solanke wants to put an end to such a sorry statistic.
The silky forward, who joined the sub as a seven-year-old, is certainly making rapid strides to reaching his goal.
In 2013 he was struggling just to get into the youth team and yet last week he was becoming Chelsea's youngest-ever player to appear in the Champions League on what was his professional debut.
Such an accomplishment might go to some minor's head. There is no danger of that with Solanke.
He told the Evening Standard: "Of course I want more. I see it as just a start for me. Everyone wants to make it to the top and go on to win many things. I just have to keep going and keep working and see how far I can get."
At first glance, there appears to be too many obstacles to overcome, just as many of his fancied predecessors like Gael Kakuta and Josh McEachran have experienced.
Chelsea have quality internationals blocking his path in Costa and Remy, plus the club legend that is Drogba.
Even with Financial Fair Play on their minds, they are still prepared to spend as they showed when brining over £90million of new talent to Stamford Bridge.
But crucially he has the full backing of manager Jose Mourinho and his more established team-mates to achieve his goal.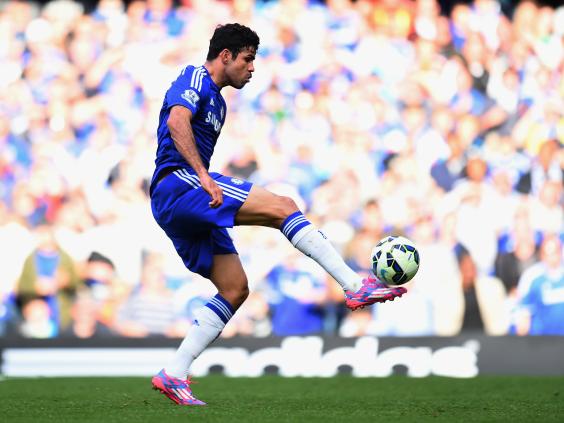 He added: "Didier, Diego and Loic are good to me and help me during training - they give me tips, they are good role models for me.
"Obviously the first team is at a higher level than at the academy, so when you step up, you can't hide. You have to be open and let yourself improve. Certainly working with world-class players, you have to take the opportunity when it comes up.
"At a club like Chelsea it's always going to be hard to get game-time as there are so many world-class players here. You just have to keep working and hopefully my time will come."
No-one should doubt his work ethic or will to succeed. Many prodigious talents may have relegated their GCSE's to the back of their mind, with the likelihood of making a fortune from a playing career to come.
However, Solanke was revising and fitting his exams around the club's successful FA Youth Cup campaign last term, as well as his role in England's victory in the European Under-17 Championship in May. Indeed, he sat his final exam the morning after the final of the latter in Malta.
After becoming the first Academy player to score 20 goals for the  Under-18s in a decade, he was rewarded with his first professional contract last month spanning three years.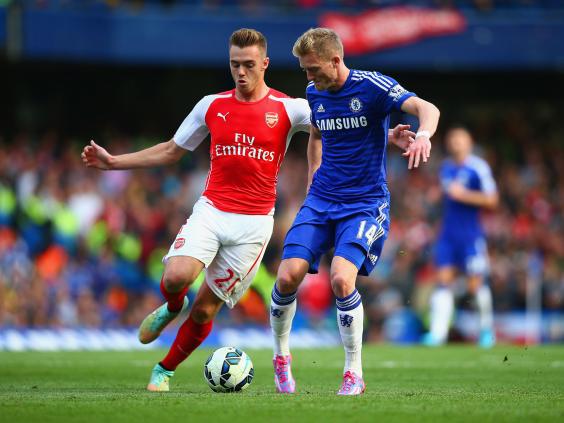 Such is Mourinho's confidence in Solanke, as was demonstrated when he came on against Maribor last week, that he feels an England career, let alone one at club level, lies in store.
"It's great that he has faith in me, at my age," Solanke said. "It shows that there is an opportunity there and working with him will only improve me.
"It is amazing to have a world class coach like Mourinho giving me advice. He has done so much in his career already.
"In football you must work hard. if you put the talent with the hard work, then anyone can fulfil their dreams.
"As for tonight against Shrewsbury, I will just have to wait to see what the manager does. If I get a chance, I will be happy."
Reuse content