Edwin van der Sar stands by his decision to challenge Roy Keane's legendary public outburst against Manchester United's players nine years ago, but has said that he would have expected them to be able to deal with it.
Van der Sar famously spoke up in the Manchester United dressing room after they were shown a video of Keane's withering assessment on the club's in-house TV station in October 2005, which triggered his exit from the club. Keane relates in his new autobiography that he told Van der Sar: "Edwin, why don't you shut the fuck up? You've been at this club two minutes and you've done more interviews than I've done in 12 years."
Van der Sar was unaware of his appearance in Keane's memoir when I ask him about it this week in Amsterdam, but he says of it: "Personally, I would never criticise a player in public. But yeah, you are there [to be] a pundit. You know what you get from Roy Keane."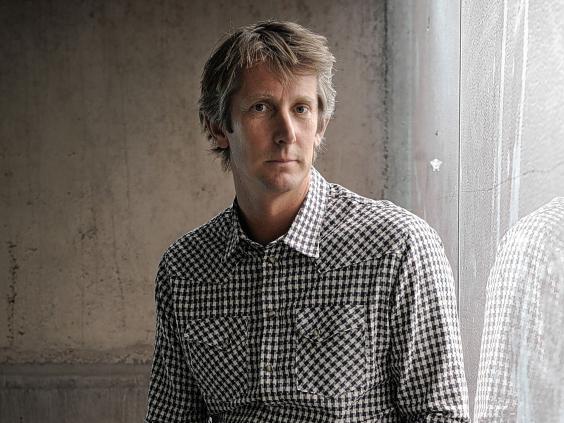 The 43-year-old admitted that the 4-1 defeat to Middlesbrough which the injured Keane had criticised – his 15th game as United goalkeeper – had not been his best performance.
He had sought an assessment from goalkeeping coach Tony Coton the day before the game, about how United viewed his start for the club and received reassurances. "I don't think I can tell you to do anything different about how you blend in," Van de Sar says Coton told him.
"I know you have four years' experience in England. Your communication, the shots you save, the corners you come for [are fine]." Yet then, at the Riverside, "a shot from Mendieta goes in from 30 metres" [after two minutes], the Dutchman recalls. "I didn't play my best game with that one," he says.
But Van der Sar says Keane's abuse was nothing compared with that of Dutch midfielder Jan Wouters, whilst he was a goalkeeper at Ajax. "In training [Wouters] was shouting all the time – that was his mentality," Van der Sar says. "He always killed me during the training and you would think 'what an asshole'.
"I was still 19 at that time and still going to school and I would be having my lunch and he would come and sit next to me and say 'how's it going with school and everything? Can you cope with the training and the school work and the homework? I couldn't do that when I was your age.' And I would think: 'fucking hell, half an hour a go you were killing me.' But the mentality drives players to win games and find heights they wouldn't have reached."
Van der Sar agreed that the younger players of the 2005 squad, Darren Fletcher and Wes Brown, may have had their confidence dented by Keane's rant. "Probably – but you hope they have something," he said. "I think now sometimes [the atmosphere] is maybe a little too soft because the cameras and the press pick it up."