The Football Association is claiming victory in the battle to increase significantly the number of players available for the England team, with new rules set to be adopted to make it more difficult for clubs to sign foreigners of mediocre standard.
The changes to the work permit system for non-European Union players, which are set to receive Home Office approval at the beginning of May, are the first tangible reforms put in place by Greg Dyke's England Commission, with the FA chairman aiming to have the Premier League featuring 40 per cent of England-qualified players by the 2022 World Cup.
Until now, players from outside the EU without proven international experience had to be approved to play in England by a special panel. However, the panel was regularly criticised for being too lenient, basing its decisions on scouting reports and video footage prepared by the clubs themselves.
From May, non-EU players who lack sufficient international caps (the threshold will vary depending on the home country's Fifa world ranking), will face a panel with much more objective criteria, including the quality and quantity of domestic football they have played.
Estonia 0 England 1 player ratings
Estonia 0 England 1 player ratings
1/12 Joe Hart

Another quiet night for England's No 1. A spectator for the most part in Tallinn, though his distribution was wayward at times when required. 6/10

2/12 Calum Chambers

Often sloppy on the ball but matches like this will stand him in good stead for the future, especially when being played out of position. 5

3/12 Gary Cahill

Fast becoming Mr Dependable in England's backline. Always in the best position, and gave Estonia's forwards no chance during rare attacks. 8

4/12 Phil Jagielka

A slightly subdued performance but made up for that with a couple of well-timed challenges. Not over-worked but solid alongside Cahill. 5

5/12 Leighton Baines

Plenty of time and space to attack, with his passing as slick as his hairstyle. Rooney should have put away left-back's cross in the first half. 7

6/12 Jack Wilshere

Despite his starting position as the deep-lying midfielder, he constantly looked to set England on the attack. A couple of delightful through-balls. 9

7/12 Jordan Henderson

Steady from the Liverpool midfielder, with some great movement but the 24-year-old lacked incision with his final ball. Can do better. 6

8/12 Fabian Delph

Often found himself reverting to left-back as cover for the adventurous Baines who was always looking to get forward. Replaced after 61 minutes. 5

9/12 Adam Lallana

The attacking tip of Hodgson's diamond. Linked up well with Rooney, Henderson and Wilshere and made promising runs into dangerous areas. 6

10/12 Wayne Rooney

His celebration was one of pure relief after his missed chances began stacking up. Stepped up with fine free-kick when it mattered. 7

11/12 Danny Welbeck

Sluggish. The Arsenal man just could not get going at all in Tallinn. Heavy in the touch. Had to drop back to get any involvement in the game. 4

12/12 Best of the bench: Alex Oxlade-Chamberlain

His pace posed some problems as the clock wound down, and he came close to setting up Rooney for a late second which the captain couldn't finish. 6
This season, only 23 English players have appeared in the Champions League. The three teams, Manchester City, Arsenal and Chelsea, who made it to the knockout stages fielded 12 French players, nine Spaniards and 10 English ones. Only 22 per cent of starters in this year's Premier League top four have been English, compared to 28 per cent last year, a statistic that shows the ambition of Dyke's 40 per cent target.
Since Dyke became FA chairman in July 2013 he has targeted the 2022 World Cup as the first one England should expect to have a realistic chance of winning. There is, he said, a clock in the England manager's office counting down to the 2022 tournament, even though the competition has now been moved to the winter. "It is counting down to the wrong date," Dyke said.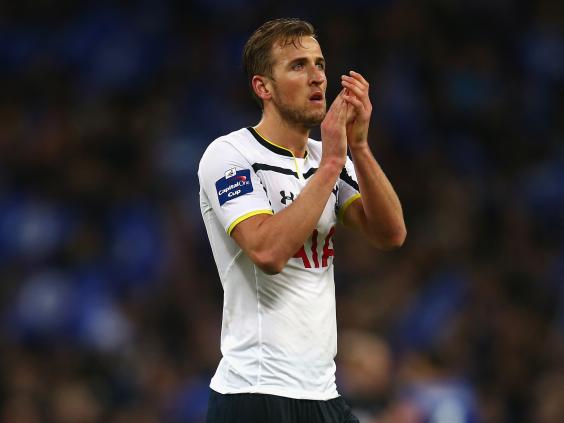 He added that, although he "didn't expect change overnight", the latest changes were definitely a step in the right direction.
Had the new system been in place between 2009 and 2013, only 89 work permits would have been issued, a 33 per cent reduction. That would have created 42 opportunities for young English players to break through to Premier League first-team squads.
Under the new system, the Brazilian Gabriel Paulista, who joined Arsenal from Villarreal in the January transfer window without having a single international cap, would still have been approved owing to his experience in La Liga. But Bryan Oviedo, the Costa Rica winger who signed for Everton from Copenhagen in 2012, would almost certainly have been rejected.
At the weekend Tottenham's Harry Kane became the Premier League's top scorer, despite not having made a start in the division this season until November and having spent most of the past three years on loan at Leyton Orient, Millwall and Leicester City. "He was touch and go to get a game in the first team and is suddenly the top scorer in English football," Dyke said. "It's great news. But how many more Harry Kanes are there out there who just can't get a game?"
Among the commission's other proposals are to reduce the maximum number of non-home-grown players in Premier League squads gradually from 17 to 13. The definition of a home-grown player will also be altered so that players must have been registered in the UK for three years up until their 18th birthday, not their 21st.
Dyke also said the FA was "100 per cent behind" the introduction of video technology to help referees.
Reuse content