Last month, Zlatan Ibrahimovic declared that he didn't need to win the Ballon d'Or to know he was the best player in the world. Which is just as well, as the PSG striker has missed out on inclusion in the three man shortlist for the award.
Fifa announced today that the players who will contest the award are Lionel Messi, Cristiano Ronaldo and Franck Ribery.
The award, which is voted for by eminent stakeholders in the game, including national team captains and managers, will be presented next month, but for the first time in years it is not certain to go to Messi.
Ribery, who was the most integral cog in the Bayern Munich machine that won the treble last season, was the early front-runner for the award.
Ronaldo's incredible form for Real Madrid across 2013 had him in the running, but his four goals in the World Cup play-off against Sweden looked to have pushed him into poll position.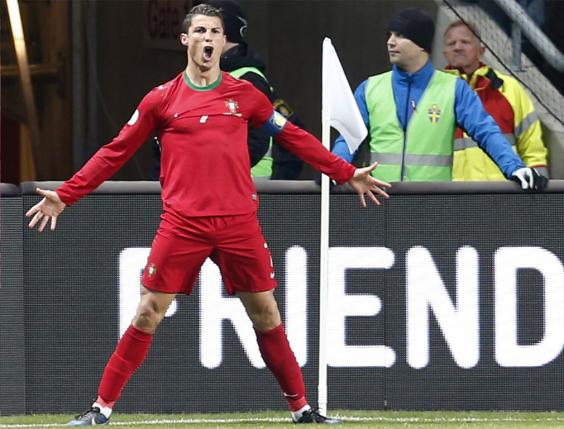 Yet Messi remains on the radar, with a report based on interviews with those who had revealed who they had nominated suggesting the Barcelona forward could pick up the award for an unprecedented fifth time (the first of those saw the Argentina international pick up the Fifa World Player of the Year and Ballon d'Or before they merged).
Among the most prominent players to miss out, as well as Ibrahimovic, are Gareth Bale, whose scintillating form and 26 goals for Tottenham saw him secure a world record £86m switch to Real Madrid. Ribery's Bayern team-mate Arjen Robben could also arguably feel hard done by while so could Robert Lewandowski, whose four goals against Real Madrid in the semi-finals propelled Borussia Dortmund to the Champions League final at Wembley.
The award will be presented on January 13th.
Reuse content