Cristiano Ronaldo's chances of winning the Fifa Ballon d'Or have been greatly improved.
On the same night he scored a stunning hat-trick to fire Portugal through to the World Cup finals in Brazil, Fifa have confirmed that the voting procedure for the award has been extended until 29 November – the previous deadline had passed last week – and there is also now the option to revise your decision.
"Due to a low number of responses from coaches and captains of the national teams as well as media representatives and in order to ensure a representative number of votes for the Fifa Ballon d'Or, the Fifa's Women's Player of the Year, the Fifa Coach of the Year and the Fifa's Women's Coach of the Year Fifa and France Football extended the deadline for the voting until 29 November 2013," said a Fifa spokesperson.
Further reading...
Have Fifa played down Cristiano Ronaldo's 2013 achievements?
Cristiano Ronaldo museum being built in Portugal
Barcelona's Lionel Messi, who has won the award for the past four seasons is sidelined with a hamstring injury until the end of the year, and Bayern Munich winger Franck Ribery are considered the 28-year-old's main rivals for the trophy. But after this latest development Ronaldo is now the clear favourite with bookmakers.
Ronaldo, who won the award in 2008, has been in imperious form this year, scoring a total of 66 goals for club and country, 21 more than any other player.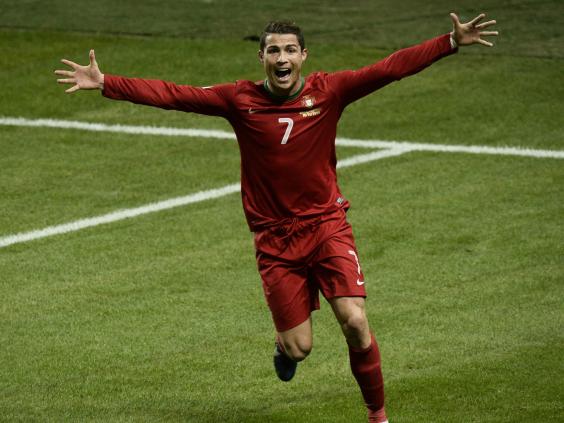 It had been reported the Real Madrid forward was not even going to attend the ceremony, which will be held in Zurich on 13 January 2014, due to his fractured relationship with Fifa president Sepp Blatter, but this latest development will go a long way in both improving matters, and Ronaldo's chances of winning.
His former team-mate at Manchester United, Rio Ferdinand, was in no doubt who has been the best player in the world this year, tweeting: "Cristiano is at it again. The Ballon d'Or has to be handed over now!"
The Ballon d'Or shortlist:
Gareth Bale (Real Madrid/Wales), Edinson Cavani (Paris St-Germain/Uruguay), Radamel Falcao (Monaco/Colombia), Eden Hazard (Chelsea/Belgium), Zlatan Ibrahimovic (Paris St-Germain/Sweden), Andrés Iniesta (Barcelona/Spain), Philipp Lahm (Bayern Munich/Germany), Robert Lewandowski (Borussia Dortmund/Poland), Lionel Messi (Barcelona/Argentina), Thomas Muller (Bayern Munich/Germany), Manuel Neuer (Bayern Munich/Germany), Neymar (Barcelona/Brazil), Mesut Özil (Arsenal/Germany), Andrea Pirlo (Juventus/Italy), Franck Ribéry (Bayern Munich/France), Arjen Robben (Bayern Munich/Holland), Cristiano Ronaldo (Real Madrid/Portugal), Bastian Schweinsteiger (Bayern Munich/Germany), Luis Suárez (Liverpool/Uruguay), Thiago Silva (Paris St-Germain/Brazil), Yaya Touré (Manchester City/Ivory Coast), Robin van Persie (Manchester United/Holland), Xavi (Barcelona/Spain).