The Switzerland attorney general's investigation into corruption in the bids for the 2018 and 2022 World Cups could take "months or years", he has warned.
Michael Lauber has so far identified 53 possible instances of money-laundering and has found suspicious activity spread across 104 different groups of Swiss bank accounts, with his investigators poring through more than 9,000 gigabytes of data taken from Fifa's headquarters in Zurich.
If clear evidence of wrongdoing is found on the part of either the Russia or Qatar bid teams, Fifa's statutes retain the authority to strip either country of the tournament, but timing will be crucial. Lauber said he would do "everything I can to speed up [the process]".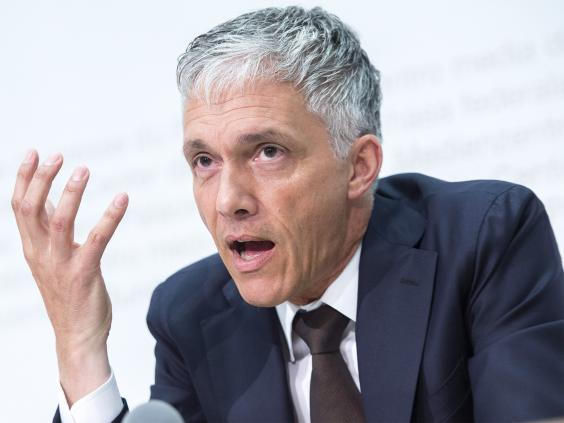 Giving his first press conference since details of the Swiss criminal proceedings were announced three weeks ago – hours after seven top Fifa executives were arrested at the Baur au Lac hotel in Zurich at the request of a separate American investigation – Lauber said: "I am well aware of the enormous public interest in our investigation. Equally enormous is the public interest in an independent criminal procedure.
"Our investigation is of great complexity and quite substantial. To give you an example: the SAG [Switzerland attorney general's office] has seized around nine terabytes of data. So far, our investigative team has obtained evidence concerning 104 banking relations; be aware that every banking relation represents several bank accounts."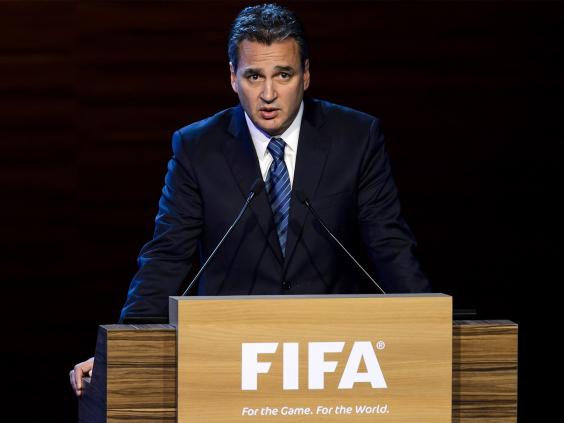 The Swiss investigation is based on Fifa's own inquiry, which was conducted by the American lawyer Michael Garcia and handed to them in November. Garcia resigned a month later, complaining that his report had been misrepresented in the short summary of it which was published by Fifa.
Lauber's investigation could go much further. He said he had "not excluded either the Fifa president [Sepp Blatter] or secretary general [Jérôme Valcke]" from being questioned.
"I have coercive measures and I am independent," Lauber added. "This is a dynamic process. It could really go everywhere and that is why I don't want to tell you which direction I put my focus."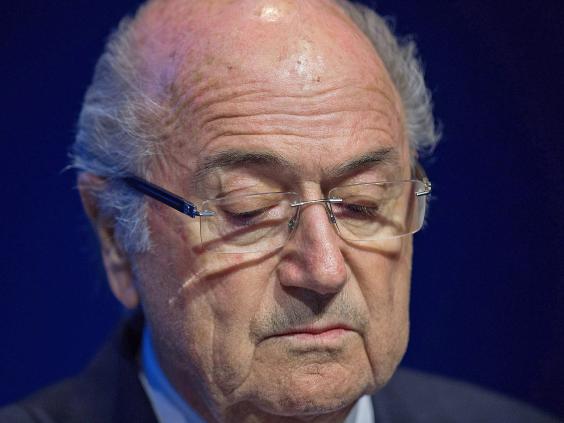 Lauber knows that his investigation has the potential to cost Russia or Qatar their World Cups. The tournament in Russia begins in three years, a matter that did not immediately concern him. "I don't mind if this has some collateral [damage] somewhere else," he said. "I don't care about the timetable of Fifa. I care very much about my own timetable, which I can't disclose," he said.
Though the investigation was begun at Fifa's instigation, the attorney general's power to look at Swiss bank accounts means the scope has become significantly wider.
Contenders to replace Sepp Blatter as Fifa president
Contenders to replace Sepp Blatter as Fifa president
1/6 Michel Platini

Current president of Uefa. Voted for the Qatar World Cup, which makes position somewhat difficult. Asked Blatter to resign before elections.

Getty Images

2/6 Prince Ali Al-Hussein

The Jordanian was the only contender against Blatter when the elections took place. Managed to pick up 73 votes from the Fifa executive committee to Blatter's 133. Has already confirmed he will stand again.

PA

3/6 David Gill

The former Manchester United chief executive refused to take up his place on the Uefa executive committee after Blatter's re-election. 'My professional reputation is critical to me and I simply do not see how there will be change for the good of world football while Mr Blatter remains in post,' he said at the time.

Reuters

4/6 Luis Figo

Former Real Madrid and Barcelona player announced himself as a candidate for the most recent election but pulled out in protest at how it was being run, saying the process was 'anything but an election'.

AFP/Getty Images

5/6 Jerome Champagne

Also announced himself as president contender but failed to gain the minimum five nominations required. The Frenchman is a former Fifa deputy general secretary and has been a fierce critic of Uefa.

GETTY IMAGES

6/6 Michael van Praag

Dutch FA president was also a contender for president before pulling out in order not to split support between himself and Price Ali.

GETTY IMAGES
Fifa has also been at pains to point out that it is the injured party in the investigation into the World Cup bidding process. "For the time being Fifa is the injured party, that is true," Lauber said. "They filed the report and this is the actual status as we conduct investigations against unknown persons."
Garcia's replacement as Fifa's chief investigator, the Swiss lawyer Cornel Borbely, said: "The independent investigatory chamber of the Fifa ethics committee is carrying out several proceedings into football officials on suspicion of breach of the Fifa code of ethics based on the findings of the investigation into the decision for the 2018 and 2022 World Cups.
"Should new evidence come to light, the investigatory chamber will widen the group of suspects."
Reuse content