Q. Could this investigation spell the end for the Russia or Qatar World Cup?
A. In theory, yes. The head of Fifa's audit and compliance unit, Domenico Scala, the man currently trying to fundamentally reform its structures of governance, said last week: "If evidence should emerge that the awards to Qatar and Russia only came about thanks to bought votes, then the awards could be invalidated."
It is clear that the Swiss investigation has gone much further than Fifa's own inquiry by American lawyer Michael Garcia and has found substantial evidence of financial wrongdoing.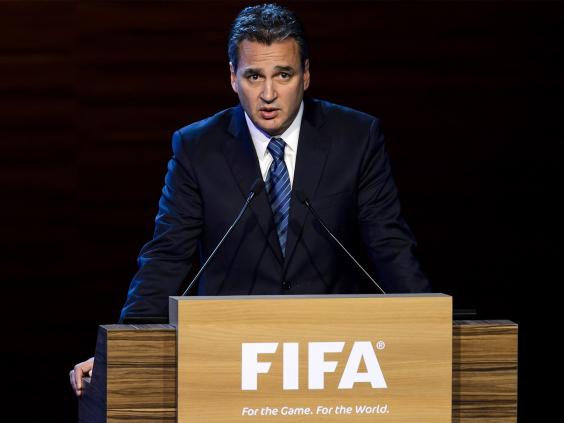 However, we do not know if this pertains to the victorious bids from Russia and Qatar, or others, including Australia, England and Spain and Portugal. Australia has already been criticised for a $500,000 payment to the disgraced former Concacaf president Jack Warner, which it has since admitted was "naive".
Q. What is the latest point at which the World Cup could be removed?
A. There is no certain answer to that. A tournament could, in theory, be cancelled or moved right up until it kicks off, or even during it in exceptional circumstances.
The Switzerland attorney general, Michael Lauber, has said he "does not care" about Fifa's timetable, meaning he will not fit his detailed and complex investigation around the two tournaments scheduled to take place in the summer of 2018 and the winter of 2022.
Contenders to replace Sepp Blatter as Fifa president
Contenders to replace Sepp Blatter as Fifa president
1/6 Michel Platini

Current president of Uefa. Voted for the Qatar World Cup, which makes position somewhat difficult. Asked Blatter to resign before elections.

Getty Images

2/6 Prince Ali Al-Hussein

The Jordanian was the only contender against Blatter when the elections took place. Managed to pick up 73 votes from the Fifa executive committee to Blatter's 133. Has already confirmed he will stand again.

PA

3/6 David Gill

The former Manchester United chief executive refused to take up his place on the Uefa executive committee after Blatter's re-election. 'My professional reputation is critical to me and I simply do not see how there will be change for the good of world football while Mr Blatter remains in post,' he said at the time.

Reuters

4/6 Luis Figo

Former Real Madrid and Barcelona player announced himself as a candidate for the most recent election but pulled out in protest at how it was being run, saying the process was 'anything but an election'.

AFP/Getty Images

5/6 Jerome Champagne

Also announced himself as president contender but failed to gain the minimum five nominations required. The Frenchman is a former Fifa deputy general secretary and has been a fierce critic of Uefa.

GETTY IMAGES

6/6 Michael van Praag

Dutch FA president was also a contender for president before pulling out in order not to split support between himself and Price Ali.

GETTY IMAGES
In Russia's case, it is hard to imagine the tournament being moved after large amounts of tickets have been sold, which would usually happen around a year before the event started. The selection of a new host to replace it would also be an extremely complex and controversial matter.
Q. Is the separate United States investigation also looking into the 2018 and 2022 bidding process?
A. It has said it is, and the former Concacaf general secretary and Fifa executive committee member Chuck Blazer is its key informant. Blazer has pleaded guilty to receiving a bribe for the South Africa World Cup in 2010, and from Morocco for the 1998 tournament, which was eventually hosted by France. He was also on the committee that voted for Russia and Qatar in 2010.
No charges have been made by the US inquiry against anyone in relation to those tournaments, but it is mandated only to investigate financial crimes committed on American soil or via US banks or currency.
It is distinctly possible that any bribes paid in 2010 occurred outside of the US financial system.
The Swiss investigation, on the other hand, is actively looking at Swiss bank accounts, which almost all Fifa executive committee members at that time held.
Reuse content