The newly elected representative for Asian football on the Fifa council has been heavily criticised after failing to name the current women's world champions.
Mahfuza Akhter Kiron of Bangladesh overcame the prominent women's football advocate Moya Dodd in a bid to gain a place on Fifa's ruling body on Monday.
Kiron beat Dodd by 27 votes to 17 after two other candidates for the woman's slot representing Asia on the Fifa Council withdrew before the ballot.
And Kiron's term has begun on a controversial note after she struggled to name the current world champions when interviewed by the BBC's World Service.
When asked, Kiron answered "Korea" followed by "Japan", before finally settling on the correct answer: the USA.
"This is very disappointing," said two-time World Cup winner Carli Lloyd after the embarrassing gaffe.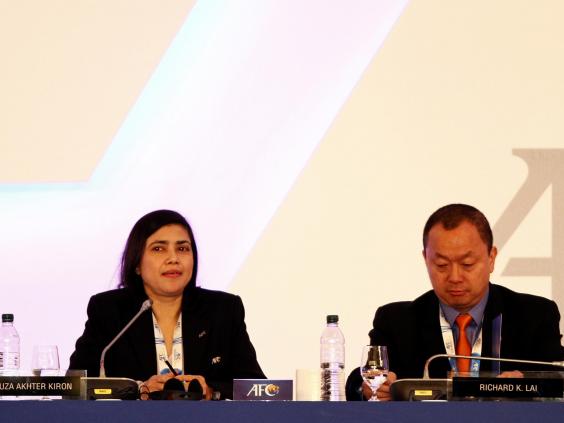 Earlier, Kiron had beaten Dodd to the representative position. Dodd had previously been a co-opted member of Fifa's old executive committee and was a leading voice promoting women's soccer within the global body.
"Naturally it is disappointing. I'd hoped I had done enough in the few years I was part of Fifa to persuade people that I should have another shot at it," Dodd told reporters.
"I think I will always be an advocate for women's football...here are still a lot of ways to contribute. I am still a member of the AFC executive committee and of the board in Australia and I have other involvements," she added.
Fifa FifPro World XI 2016
Fifa FifPro World XI 2016
1/11 Manuel Neuer (Germany, Bayern Munich)

Getty

2/11 Gerard Pique (Spain, Barcelona)

Getty

3/11 Daniel Alves (Brazil, Barcelona and Juventus)

Getty

4/11 Sergio Ramos (Spain, Real Madrid)

Getty

5/11 Marcelo (Brazil, Real Madrid)

Getty

6/11 Luka Modric (Croatia, Real Madrid)

Getty

7/11 Toni Kroos (Germany, Real Madrid)

Getty

8/11 Andres Iniesta (Spain, Barcelona)

Getty

9/11 Lionel Messi (Argentina, Barcelona)

Getty

10/11 Luis Suarez (Uruguay, Barcelona)

Getty

11/11 Cristiano Ronaldo (Portugal, Real Madrid)

Getty
Australia has only been a part of the AFC since 2006 having previously been in the Oceania confederation and Dodd's loss could be viewed as an indication of the country's political weakness in Asian soccer.
Kiron is a member of the AFC's executive committee and women's football committee.
"This is like a dream come true," she said. "I've always wanted to do something for Asian women's football. Now I have the platform to do something."
Dodd, a former Australia national team player, was looking to regain her place in the Fifa leadership after her spell as a co-opted member of the old executive ended with the creation of the new Fifa Council in 2016.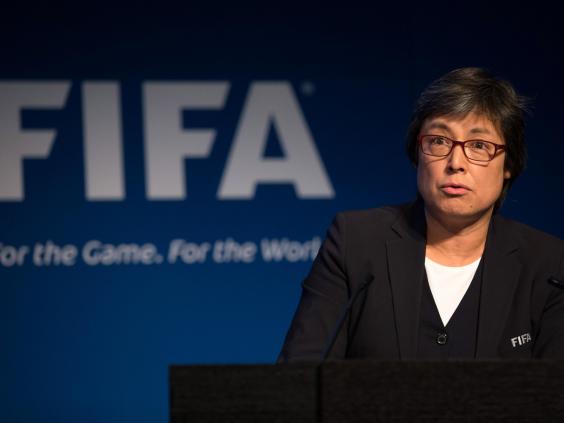 The candidates for the three available Asian positions on the Fifa Council were all elected unopposed with Chinese Football Association general secretary Zhang Jian, South Korea's Chung Mong-gyu and Mariana V Araneta Jr of the Philippines all joining Fifa's ruling body.
Olympic Council of Asia president Sheikh Ahmad withdrew from the elections after he stood down from all soccer positions following reports linking him with a U.S Department of Justice investigation into bribery.
Sheikh Ahmad has denied any wrongdoing.
FIFA is holding its congress in the Bahraini capital on Thursday.
Additional reporting by Reuters.
Reuse content