Wayne Rooney has not been selected by his peers for this year's Fifa FifPro World11 shortlist, for the first time in the award's history.
The Manchester United striker, who has been named in the award's final World XI once in his career, failed to receive enough votes from members of FifPro, the worldwide players' union.
Andrea Pirlo has also missed out, despite featuring on every shortlist since the award's inception in 2005.

Cristiano Ronaldo and Gianluigi Buffon are now the only two players to have been nominated by FifPro's members in every year of the award.
Hector Bellerin, N'Golo Kante, Dimitri Payet and Jamie Vardy have all been included on this year's shortlist after impressive displays during the 2015/16 Premier League season.
Riyad Mahrez, however, is not among the 55 player nominated, despite winning the PFA's Player of the Year prize and featuring in promotional material for Fifa and FifPro's award.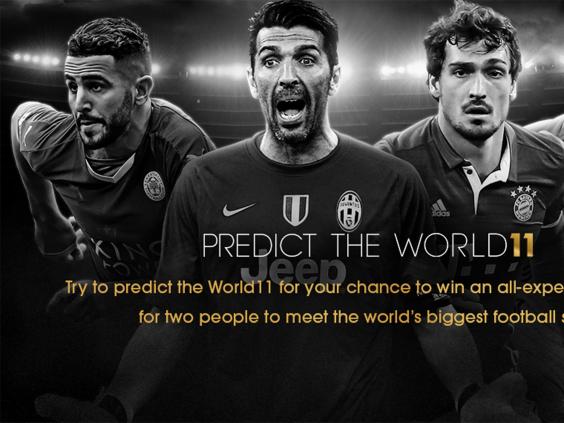 Borussia Dortmund's Pierre-Emerick Aubameyang is another high-profile absentee, but Mesut Ozil returns to the list having been omitted in 2015.
The shortlist is compiled by votes from FifPro's approximately 25,000-strong membership, who are asked to select one goalkeeper, four defenders, three midfielders and three forwards.
The 2016 Fifa FifPro World11 will be announced at the Ballon d'Or ceremony, now renamed 'The Best Fifa Football Awards', in Zurich on 9 January 2017.
Reuse content