Sony Corp does not plan to renew its sponsorship contract with Fifa, the governing body for world soccer, as the Japanese electronics maker needs to prioritize its restructuring efforts, people familiar with the matter told Reuters.
Such a move would follow Emirates Airline's [EMIRA.UL] announcement this month that it was ending its sponsorship of Fifa, a blow to the governing body as it investigates whether there was corruption in the bidding process for the next two World Cup competitions.
Sony has been a Fifa sponsor for the eight years to 2014 in a contract worth 33 billion yen (£178 million).
Sony on Tuesday said it was aiming to restructure its television and mobile divisions further, while targeting robust growth for its electronics devices division, which houses its growing image sensors business.
Key players in the Qatar World Cup bid controversy
Key players in the Qatar World Cup bid controversy
1/5 Mohammed bin Hammam

The Qatari was the Asian Football Confederation president at the time of the 2010 vote. The Sunday Times alleged that documents showed he made payments to officials as part of a campaign to win support for the 2022 World Cup bid. He insisted he had no "official or unofficial" role with the bid. Fifa imposed a second life ban on him in December 2012, after his decision to quit all his football roles. This came after the Fifa ethics committee investigation found him guilty of "repeated violations" of the ethics code on conflicts of interest, while he was AFC president and while a member of the Fifa Exco between 2008-2011.

AP

2/5 Jack Warner

The Trinidad & Tobago politician was forced to resign as a Fifa vice-president in 2011, after he and Bin Hammam were alleged to have paid bribes of £600,000 to Caribbean associations. He is also alleged to have helped Bin Hammam bribe Caribbean officials in return for support in his aim to oust Sepp Blatter.

Getty Images

3/5 Sepp Blatter

The long-standing Fifa president oversaw the bidding process to award Qatar the World Cup. Has since admitted awarding Qatar the cup was "a mistake". He set up an executive committee task force to look into the World Cup in Qatar being moved to the winter because of the extreme summer temperature.

Getty

4/5 Lord Triesman

Former FA chairman. Alleged that, in exchange for voting for England to host the World Cup, Warner asked for money to build an education centre in Trinidad and to buy World Cup television rights for Haiti, and that Paraguay's Nicolas Leoz asked for an honorary knighthood in exchange for their votes.

Getty Images

5/5 Michael Garcia

Former New York district attorney Michael Garcia was named Fifa's chief independent ethics investigator. He spent a year investigating the organisation, and delivered a 350-page report on the 2018 and 2022 bidding processes in September. Called for greater transparency and culture change in Fifa.

Getty Images
An official for the electronics conglomerate said he could not comment on future contracts.
The people familiar with the matter declined to be identified as they were not authorized to speak to the media.
A Fifa spokesman said: "The existing contract with Sony runs until 31 December 2014 and we are currently in discussions with the brand."
Sony confirmed on Tuesday that plans to restructure their company's dealings, with shareholder Dan Loeb suggesting the Japanese company should split into two separate entities to maximise their income.
Sponsors have put pressure on Fifa to respond robustly to allegations of bribery to secure the 2018 World Cup for Russia and the 2022 tournament to Qatar.
Emirates Airlines announced that they will end their sponsorship of the governing body, while the likes of of McDonalds, Adidas and Coca Cola have expressed their concern at what was released in Fifa's ethics judge Hans-Joachim Eckert's statement into American lawyer Michael Garcia's report.
McDonalds confirmed that they will be "monitoring the situation" while Adidas confirmed they will speak directly to Fifa to discuss the current situation regarding allegations of corruption. Coca cola, perhaps in the most damning verdict of Eckert's report, said they were "disappointed" by the conflicting statement from the German judge and Garcia.
A spokesman for Coca Cola, one of Fifa's most high-profile sponsors, told The Sunday Times this weekend: "Anything that detracts from the mission and ideals of the Fifa World Cup is a concern to us. The current conflicting perspectives regarding the investigation are disappointing. Our expectation is that this will be resolved quickly in a transparent and efficient manner."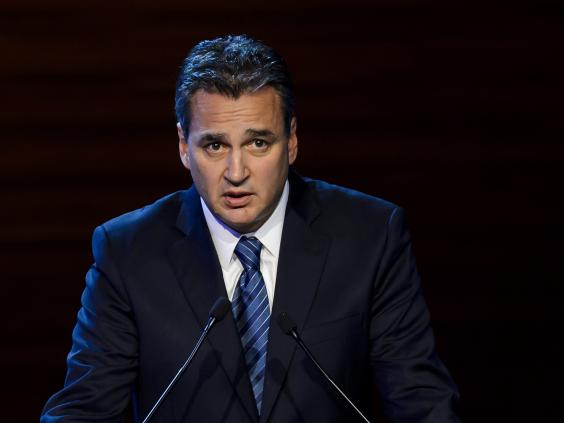 The news comes at the same time that Fifa finds itself at the centre of serious allegations that led to Garcia's report into the awarding of the 2018 and 2022 World Cup hosting rights. Many believe that pressure from sponsors could be the best way to force Fifa into change, and it appears companies are beginning to have serious reservations about extending their partnerships with Fifa.
Earlier this month, Eckert said in a statement there were no grounds to reopen the controversial bidding process, clearing Qatar and Russia of wrongdoing.
But that announcement was immediately undermined when Michael Garcia, the former U.S. prosecutor that led Fifa's own investigation, said that he disputed its summary of his findings.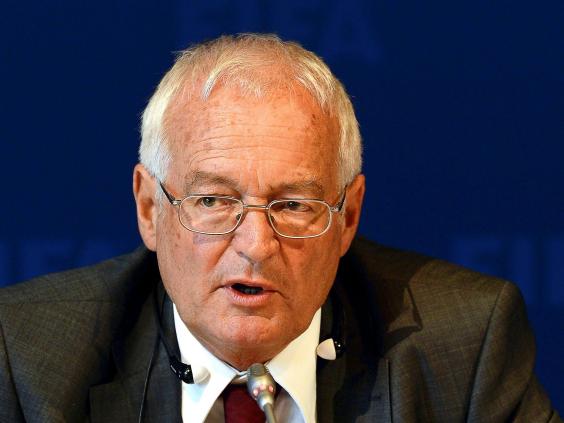 A number of European officials have called on Fifa to publish Garcia's full report but the governing body said it could not release it to the public for legal reasons.
Garcia and Eckert met face to face and decided that Garcia's report would be sent to the chairman of Fifa's audit and compliance committee, Domenico Scala, who would in turn decide how much of the report should be sent to the Fifa executive committee.
They also confirmed that the ethics committee had opened a number of formal cases against unidentified individuals and Fifa confirmed it had lodged a criminal complaint in Switzerland, but stood by its conclusion that any wrongdoing was not enough to jeopardize the winning bids.
Reuters
Reuse content