Jeff Astle would have been 75 on Saturday and an event staged in Manchester to mark this, and push the on-going campaign for research into possible links between football and the dementia which killed him, revealed the enduring sense of loss.
Sir Geoff Hurst was present to remember the striker he got to know during England's 1970 World Cup campaign in Mexico, when the then 28-year-old Astle had been selected by Sir Alf Ramsey as the leading scorer in the previous season's First Division. The collective memory is of Astle's huge personality – larger than life, you might say – and Hurst recalls the little record player Astle took to Mexico, on which he endlessly played Norman Greenbaum's 'Spirit in the Sky'.
Ramsey's players, Hurst recalled, trained in Bogota, over 8,000ft above sea level under the midday sun, to acclimatise to the conditions they would encounter when facing Brazil in the competition's early stages, in Guadalajara. The Duke of Edinburgh, in the country to play polo, paid the squad a visit and had not struggled with the heat as Astle had, the royal equerry pointed out. "Have you asked how his f****g horse feels!" Astle retorted.
"It's an absolutely awful disease," Hurst said. "My best pal in football is Martin Peters, who was afflicted with it four years ago. Our wives speak regularly. I and my wife (Judith) understand how difficult it is to deal with and help someone with that ailment. It's one of the worst diseases we are now facing as a public."
Sir Alex Ferguson had not allowed the occasion to pass without sending an expression of support for the Jeff Astle Foundation, which argues football has failed to investigate whether heading heavy, water-soaked footballs has caused chronic traumatic encephalopathy - the neurological condition which ended the West Bromwich Albion striker's life when he was only 59. The Professional Footballers' Association, the organisation you feel should be at the vanguard of the crusade to find out whether repeatedly heading a ball can do neurological damage, was conspicuous by its absence.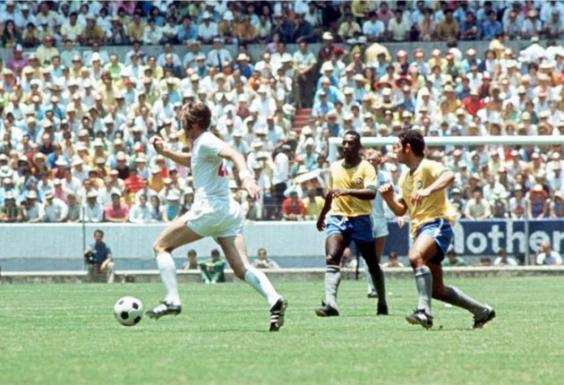 Astle's indefatigable daughter, Dawn, has made no secret of her frustration with the players' union's inertia, as she sees it, though it was a night for remembering her father and others.
Frank Skinner's own recollections of Astle, who was a regular contributor to the Fantasy Football League programme he and David Baddiel presented in the early 1990s, were the night's high point. As a WBA obsessive and Astle devotee, Skinner wanted to ask the former striker to re-enact a goal he had scored against Leeds United in his pomp. Many of the footballers Skinner involved in the programme's legendary re-enactments struggled with such comedy sketches. But Skinner knew there would be no problem with Astle from the minute the show's producers told him they needed someone to play the part of Leeds 'keeper Gary Sprake. "My wife will be Gary Sprake," Astle told them. "He had that comic timing," Skinner related. "We worked with a lot of players where it was difficult to get the script done. Not with him."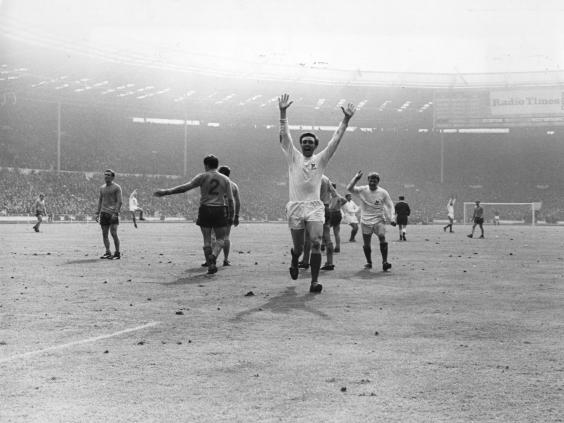 His appetite for life quite clearly continued years beyond his 1977 retirement, which came after three years knocking around the non-leagues when his Hawthorn days were done. Astle asked Skinner if he fancied joining him for a game at Portsmouth which Albion needed to win to stay up and the two men were short of a lift back to the hotel. Astle marched into the middle of the traffic and, instantly recognisable to his own team's fans, was promptly offered a lift, with Skinner, in a van. "Astle's in our van," chanted the fans who transported him. Hours later, as Astle lined up a shot on the pool table, he started singing under his breath:  'Astle's in our van.'  "He was a showman," Skinner related. "He was a showman as footballer too. He loved getting laughs."  
This was the personality the Astle family had to come to terms with losing, when he died in 2002, after a hard struggle with dementia. Skinner started to notice a change when they were filming one day. "We asked him to sing the national anthem. He said: 'I don't think I know it.' He was a bit shaky." The joke about this which Skinner and the team had with Astle masked their concerns.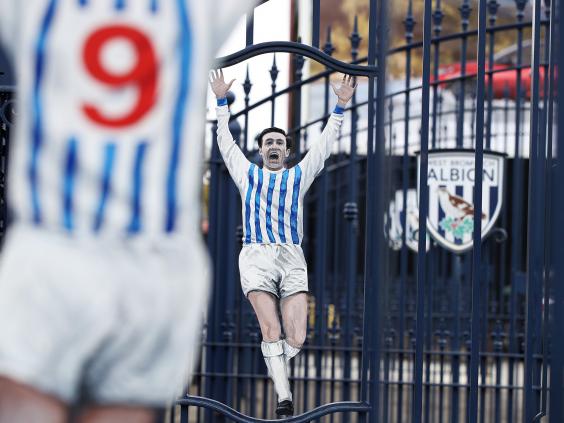 There were many in Saturday night's audience who knew all about those signs. Many ex-players' families were in attendance and knew just how the Astles have felt after the footballer they knew and loved was struck down by the illness. Graham Barnett (Port Vale), Peter Phoenix (Oldham), Tommy Carroll (Ipswich Town), John Richie (Stoke City's all-time lead goalscorer), Chris Turner (Peterborough), Ernie Moss (Chesterfield), Alistair Brown (WBA), Peter Bonetti (Chelsea), Dave McKay (Tottenham). Some in that number have already died – and at no age. Richie was 65, Turner 64.
Astle had seemed so unbreakable, too. "Yes, you admire players but for us at Albion this was a player who was loved," Skinner related. "He will always be loved at Albion because he transcended the game. He transcended the day."
Reuse content