Former Chelsea striker Adrian Mutu has dismissed reports in Italy that he was denied a Visa at the Indian embassy in Bucharest which claimed he turned up to apply for it "visibly drunk".
Mutu is due to join Indian Super League club Pune City FC, having agreed a three-month deal, but his arrival in India has been delayed after the problems with getting his visa.
According to Italian newspaper Gazzetta dello Sport, 35-year-old Mutu went to the Indian embassy in the Romanian capital to gain permission to travel to Asia, but was denied due to being intoxicated to a level that it was plainly obvious to officials inside the embassy.
However, Mutu took to Twitter to not only rubbish the report as "lies", but post a picture of his visa that is dated back to Friday.
He added: "I do not understand !! As a newspaper Gazzetta dello Sport write a little lie like that without verifying the information."
non capisco !! un giornale come gazzetta dello sport po scrivere una bugia del genere senza verificare l'informazione pic.twitter.com/GqE7pqkZ0E

; Adrian Mutu (@adrianmutu) October 14, 2014
It's certainly not the first time Mutu has found himself in the headlines, with the controversial striker being sacked by Chelsea in October 2004 after testing positive for cocaine. He also received a nine-month ban – later reduced to six months – during his time with Serie A club Fiorentina for failing a doping test.
In August 2011, Mutu and Romanian team-mate Gabriel Tamas were banned from the national team after they were found drinking in a bar while their team-mates played against San Marino. He was reinstated to the national team three matches later, but was banned once again in 2013 after posting a picture of manager Victor Piturca as Mr Bean.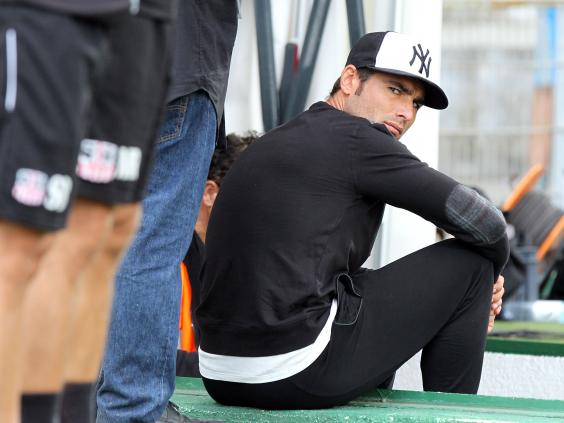 Pune City will compete in their first ever match later today against a Dehli Dynamos side that contains former Italian international Alessandro Del Piero, in what will be their first ever ISL match.
However, Mutu will not be a part of the encounter. The report added that he allegedly threatened the Romanian staff working inside the embassy, before being told to return to gain his visa when he was sober. Mutu denies the incident happened.
Reuse content