New York City's newest signing Frank Lampard has seemingly buried the hatchet with Cesc Fabregas after the Spain international replaced him in the heart of Chelsea's midfield.
The pair have endured a combustible relationship over the years, with on-field feuds a regular occurrence, but the England international appears to have blinked first following his move to the United States.
The 36-year-old was unveiled in Brooklyn on Thursday afternoon, after signing a two-year deal with the latest MLS franchise. It remains to be seen whether or not he will follow Steven Gerrard's lead and retire from international football.
Speaking at the press conference announcing the deal, Lampard backed his former rival to be a success at Stamford Bridge. Citing his love for the club, who finished last season without a trophy, Lampard wished Fabregas well.
"I'd hate to put pressure on him. What I've done at Chelsea will never change. 
"I hope they do well - Cesc and myself have had our battles in the past but I wish him the best because I wish Chelsea all the best."
Lampard may have plenty of time to watch the Blues during the upcoming season with New York City not set to join the American league until 2015.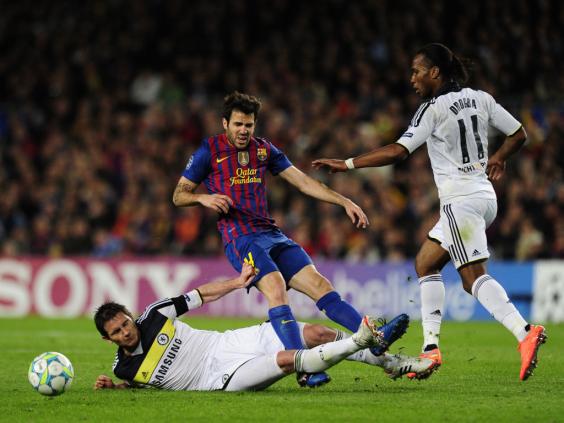 To prevent himself from losing fitness, a loan move back to Europe may be necessary and a switch to parent club Manchester City is a very real possibility.
"It's not clear yet what I'll do before 2015," he said. "I'll definitely be keeping fit, we are exploring a few options."