It is a sentiment which will become familiar to anyone waiting at Boundary Park for Oldham Athletic to explain why they have signed a convicted rapist.
"It will be a controversial signing but the punishment for the crime has been dealt with and there has to be a rehabilitation at some point."
These are words Oldham's chief executive, Neil Joy, is likely to employ when justifying their decision to bring Ched Evans and his hundredweight of baggage to the club.
In fact, they were spoken by Allan Walker, the secretary of Arniston Rangers, based in Gorebridge, a one-time mining town in Midlothian. They were in the middle of signing Craig Thomson, a former Hearts defender who in 2011 had been convicted at Edinburgh Sheriff's Court of "lewd, libidinous and indecent behaviour".
Thomson had made inappropriate advances on Facebook to two girls, aged 12 and 14. He had known the former since she was six. He sent the latter a photograph of his genitals. The Scotland Under-21 international was fined £400 and placed on the sex offenders' register for five years – but he was effectively unemployable long before that term expired.
Football offenders given a second chance
Unlike Lee Hughes, another striker signed by Oldham, and the Plymouth keeper, Luke McCormick, neither Evans nor Thomson killed anyone.
McCormick was driving his Range Rover at 97mph twice over the legal drink-drive limit when he smashed into a car, killing 10-year-old Arron Peak and his eight-year-old brother Ben. Plymouth cancelled his contract a month after the crash in June 2008. Two years ago, they re-employed him.
The car Hughes was driving a decade ago was worth £100,000. When the Mercedes ploughed into the back of a car that cost considerably less, it killed Douglas Graham and severely injured his wife, Maureen. As they lay bleeding and dying, Hughes ran away.
He was then a Premier League footballer for West Bromwich Albion, more high profile than Evans, more of a role model on the streets of the Black Country than Evans will ever be in the most decayed part of Greater Manchester. Maureen Graham remarked that neither she nor her husband had ever heard of him.
The difference with Evans was that Hughes and McCormick acknowledged the enormity of what they had done. "He accepts he has this scar on his history," said the Plymouth chairman, James Brent, of his keeper. "He almost accepts the abuse."
Hughes was sacked by West Bromwich minutes after the verdict was delivered at Coventry Crown Court and, upon release from prison, he joined Oldham.
Like McCormick, and unlike Evans, there was deep remorse. He had been in contact with the Graham family; he would speak at colleges and schools. "I hate myself every day," he said. "I keep saying sorry but it is not enough. But it is my job and, if I were a plumber, I would go back to plumbing. I am not at Oldham to be a hero."
Sex used to be the last refuge of the professional footballer. The long sessions in the pub after training that once horrified Roberto Mancini during his brief time at Leicester City are now outlawed almost everywhere. There are drugs tests, and the Arsenal keeper, Wojciech Szczesny, discovered that the price of a cigarette in the dressing-room showers is a £20,000 fine.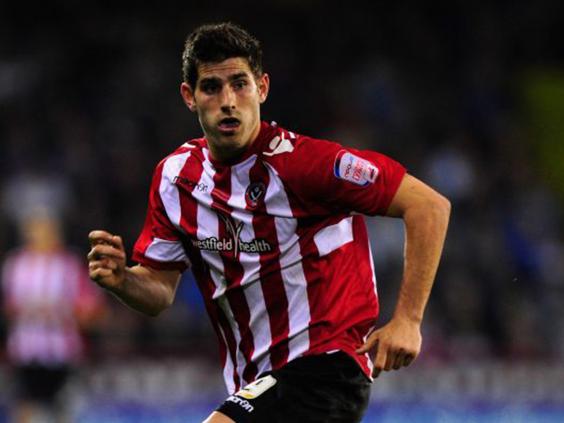 Evans, like many other celebrities over the last few years, has learnt that sex, when it comes as the kind of vicious, voyeuristic rape committed at the Rhyl Premier Inn, now provokes an almost unique revulsion.
In 1999, the Chelsea coach, Graham Rix, was jailed for having sex with a minor – a 15-year-old girl. On his release from Wandsworth Prison, Rix was employed again by Chelsea and went on to manage at Portsmouth and Oxford.
It was before the age of the internet, before the ability to mobilise the mass petitions that so unnerved Sheffield United when they contemplated taking Evans back.
When in 2005 he was employed by Hearts as manager there were protests outside Tynecastle by fans dismissed as "hypocrites" by the former chairman, Wallace Mercer. Rix lasted a year before the club's ruling Romanov family, who were later to try in vain to keep Thomson at Tynecastle, sacked him.
Rix has not worked in football's mainstream since. It took him six years to find another job – and that was in Trinidad. He now manages Portchester and told The Independent that his past had now become a reason for his non-employment. "Nobody seems to want to give me a job," he said.
There is no scale of sexual depravity but when Thomson was convicted in Edinburgh in 2011, he was instantly labelled a paedophile or "perv footballer". Like Evans, he made public statements that appeared to lack contrition. Hearts' sponsors were uneasy and one pulled out.
The club was condemned by its own fans but still attempted to hold the line for a footballer worth about £500,000, even when it was pointed out that its stadium backed on to a school. What did for Thomson was the reaction of his manager – and, significantly, Oldham's manager, Lee Johnson, is believed to be unhappy at the determination to pursue Evans.
Thomson was managed by Jim Jefferies, who had supported and played for Heart of Midlothian and was in his second stint managing the club. "He cannot have any complaints," Jefferies said when dropping him. "What he did was a bad, bad thing, the ultimate taboo. You don't want your club to be associated with anything like this. We cannot allow the club to become a sideshow."
A sideshow is, of course, what Oldham's remaining fixtures will become; for many, the only question will be whether the rapist will play and whether the rapist will score.
Thomson now works as a window cleaner and plays for Newtongrange, a club that produced two greats of Scottish football in Dave Mackay and Alex Young. To more "perv footballer" headlines, he was recently investigated for cleaning windows without a licence. However hard Thomson and Evans try to erase the black mark against their names, the erasure will always show.
Reuse content