It had to end sooner or later.
After 26 successfully converted penalties for club and country (in both friendlies and official matches), Mario Balotelli missed the first spot kick of his career in Milan's 2-1 defeat against Napoli in Serie A on Sunday.
Pepe Reina, the Liverpool goalkeeper on loan at Napoli, outfoxed the usually cool and calculated Balotelli and pushed his 61st-minute effort wide, much to the amazement of the San Siro faithful.
The striker then ended the match in typically controversial fashion, scoring in the 91st-minute to offer a glimmer of hope, before being shown a second yellow card after the whistle for arguing with the referee. He later received a three-match ban for intimidating the official.
But where does Balotelli stand in the pantheon of penalty greats?
To see our gallery, CLICK HERE, or click view gallery.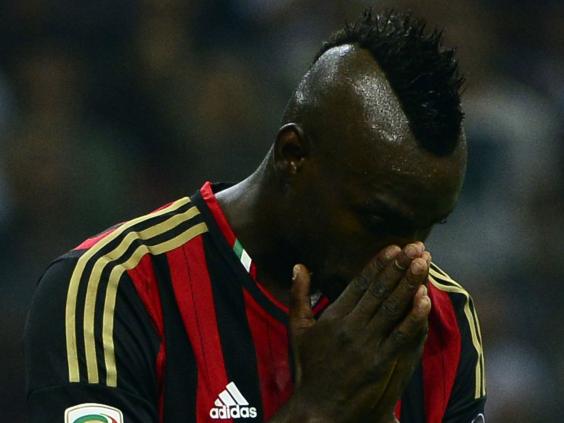 Reuse content