Gary Lineker has defended his decision to miss England's game against Poland to go to a Russell Brand stand-up show in a series of entertaining tweets.
The Match of the Day host, who has been a vocal critic of the England side, was not at Wembley to watch the Three Lions triumph 2-0, a result that secured their passage to the 2014 World Cup in Brazil.
Instead, he was at Brand's Messiah Complex show at Hammersmith Apollo, a fact that was picked up by a few newspapers.
Among those to note Lineker's absence from Wembley was Charles Sale of the Daily Mail, who tweeted: "England arch critic Gary Lineker preferred going to Russell Brand's stand-up comedy show than the Poland match."
Lineker replied on the social media site: "Struggling for stories this week, Charlie? Watched the whole game since. England fan, rather than arch critic, if you don't mind."
"Always struggling for stories Gary," replied Sale, to which Lineker, perhaps taking some comedic inspiration from the Brand show, wrote: "I'm having a haircut rather than watching Sky Sports News today, if that helps."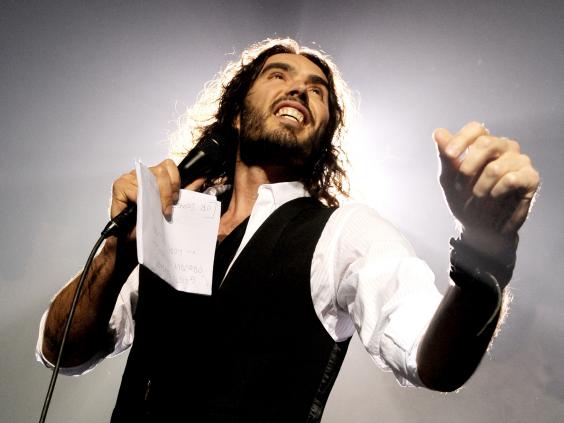 Lineker has been a vocal critic of the England side during the qualification campaign for the World Cup, describing the performance against Ukraine last month as "awful".
However, the striker who scored 48 goals for the Three Lions, appears more enthused and more supportive of England manager Roy Hodgson following the two victories over Montenegro and Poland.
"Roy Hodgson talking sense in his press conference. Quelling exuberant expectations, without dashing all hope. The voice of reason," he tweeted yesterday.
Reuse content