Former England striker Gary Lineker has criticised the majority of the Football Association commission members after labelling them "utterly pointless" and a poor selection of which he expected better by FA chairman Greg Dyke.
The task force, set-up to tackle the decreasing number of English players in the Premier League among other things in an attempt to revitalise the national side, was named by Dyke on Wednesday and contained named such as Glenn Hoddle, Danny Mills and Howard Wilkinson.
ENGLAND v MONTENEGRO: Click here to follow the latest news and score - LIVE
Football League chairman Greg Clarke and FA vice-chairman Roger Burden were also named, while Professional Football Association chairman Ritchie Humphreys and Crewe director of football Dario Gradi complete the commission.
But Lineker believes aside from former England manager Hoddle, Dyke's appointments having been nothing short of poor.
Writing on his official Twitter account, Lineker said: "No wonder they announced Glenn Hoddle early on FA commission. Most of the others are utterly pointless. Expected better from Greg Dyke."
When the Daily Telegraph's Paul Hayward replied that the commission was made up of bureaucrats, Lineker responded in complete agreement.
"Hoped it was going to be a national football study, not bureaucrats reviewing the bureaucracy," said Hayward, to which Lineker replied "Exactly!"
Manchester City favourite Francis Lee also had his say on the matter, labelling that the announcement "looks like a complete waste of time", while Lineker continued his assault to say it was "a real missed opportunity".
It is not the first time Lineker has had his say on the declining state of the national team, nor voiced his opinion through the social media site, after he became embroiled in a war of words with the Three Lions' manager Roy Hodgson last month.
Lineker described England's performance in the goalless draw with Ukraine as "awful", although he later deleted the tweet but left other criticisms of the performance on his account. This led to a strong reply from Hodgson, although the two have since buried the hatchet after the England boss appeared last week on Match of the Day, which Lineker continues to present.
His latest comments come after another former England international criticised the appointments in a different way. Ex-England and Arsenal defender Sol Campbell felt that there should be a black player on the commission who has played at the very top.
"I wouldn't mind if they had some black players in there, black players who have actually done something for club and country," Campbell said when speaking to BBC Sport.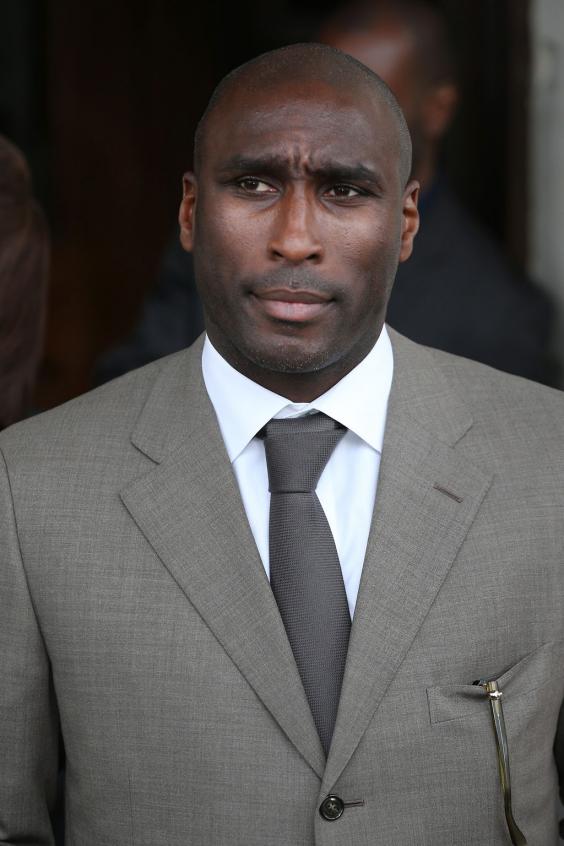 One of the first matters at hand is resolving the dispute over who can and can't play for England, with Dyke keen to see players like Manchester United winger Adnan Januzaj play for the nation once he has qualified through residency, despite being born in Belgium to Albanian-Kosovan parents.
With criticism coming from certain areas such as current international Jack Wilshere, Mills believes that there should be a stricter ruling over who can and can't play for England.
"I don't agree with that. I don't think he (Januzaj) should be able to play for England," said Mills, who won 19 England caps and had successful spells in the top flight with Leeds and Manchester City.
"I think it is a quick fix to a long-term problem. If you start to do that, you actually detract from encouraging English clubs to go and find young English players.
"What academies will do is bring in foreign players at the age of 13, 14 that have got potential and then by the time they are 18 they can play for England."
The problem for Mills and those who oppose players qualifying through residency is that it is currently a Fifa regulation that they must adhere to, meaning that players who have "lived continuously for at least five years after reaching the age of 18 on the territory of the relevant association" become eligible.
Mills added when speaking on talkSPORT: "If you carry on going through where we are, in another 10 or 15 years England will struggle to qualify [for major tournaments] because there won't be enough players."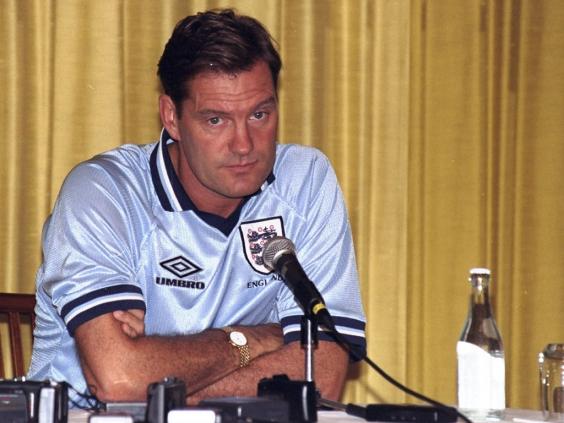 Hoddle initial proposal is to introduce a strict player quota system into the Premier League, putting the emphasis on developing young, English talent rather than building a bank-breaking squad from overseas.
PFA chief executive Gordon Taylor agrees with Hoddle, and feels that there needs to be change to the current infrastructure sooner rather than later.
Under the current Premier League regulations, clubs are permitted up to 17 overseas players in a squad of 25 - with the exception of under-21 players of any nationality, for whom no limits apply.
But Taylor feels these rules have not helped protect the home-grown players as they were intended and feels that a young player ruling, regardless of nationality, should come into place to put the emphasis on youth development.
Taylor told ESPN: "I would like to see a rule introduced where three or four players in a starting line-up for each club need to have come through a youth development system in whichever country they are playing in, regardless of nationality.
"We need to keep the aspiration alive for youngsters that they can reach the top of the game. This is not an anti-foreigner proposal in any way, just a bid to encourage the development of homegrown talent."
Reuse content