It might be due to a bad refereeing decision, a goalkeeper error, a foolish red card or an opponent having the game of his life. It could happen at the Stadium of Light on Saturday afternoon, or at the Hawthorns on 16 May. But, at some point, Chelsea will lose in the Premier League.
That is the widespread belief, not least at Stamford Bridge, where Jose Mourinho himself has said: "This is England, and you can lose points every match. In the Premier League I do not believe in an unbeaten season. The defeat will arrive."
That is what Mourinho says for public consumption. Privately he would relish emulating Arsenal's Invincibles of 2003-04, not least because of his bitter personal rivalry with its architect, Arsène Wenger.
Is it possible? Chelsea are certainly making an impressive case. By this stage in the Invincibles season Arsenal had lost twice in Europe. They had also escaped defeat at Old Trafford only because Ruud van Nistelrooy had, uncommonly, rapped a last-minute penalty against the bar.
By contrast the Chelsea team astutely re-tooled by Mourinho over the last 18 months  have begun the season with 15 wins and four draws from 19 matches in all competitions. Moreover, as Mourinho pointed out before the latest success, an impeccable 5-0 win over Schalke in Germany: "Even the draws we've had were matches we were closer to winning than losing. We missed a penalty at Maribor and conceded a last-second goal against Man United."
He could have added that Manchester City needed a late equaliser while Schalke, in London, survived defeat due to Loïc Rémy being denied by a goalline clearance.
Chelsea player ratings vs Schalke
It is hard to imagine that Chelsea will not lose at some stage in the Champions League, even if is part of an aggregate victory, but in the domestic arena they have already dealt with many of the most daunting fixtures, having played at both clubs in Manchester and on Merseyside.
Two consequences of these results have made an unbeaten season more likely: Chelsea have grown in confidence, and their opponents have become more fearful. At the start of the season Leicester City and Swansea City both took the game to Chelsea at Stamford Bridge. Last week West Bromwich Albion seemed more intent, even with 11 men, on keeping the score down.
Nevertheless the mantra from everyone at Chelsea is the same: "We have not won anything yet". It was repeated by Mourinho, Cesc Fabregas and Didier Drogba in Germany. Which is very wise, because of the 10 previous teams to have started a Premier League season with 12 matches unbeaten, only four have gone on to win the title. Further back, Ron Atkinson's Manchester United exploded with 10 straight wins in 1985-86, did not lose until the 16th match, but finished fourth.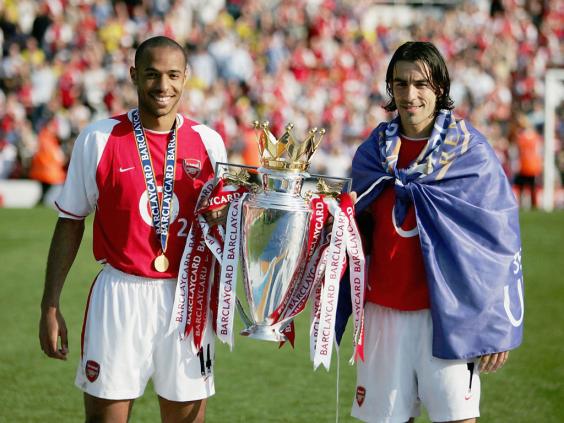 However, Chelsea do appear well equipped. The acquisitions of Fabregas and Diego Costa have transformed the team's attacking potential, making them far less reliant on the genius of Eden Hazard. Rémy and an increasingly rejuvenated Drogba provide solid back-up for Costa. In addition Fabregas's delivery – and the height in the team – have once again made them formidable at set plays. 
Defensively, a combination of the protection offered by Nemanja Matic and Fabregas, playing a relatively deep defensive line, and the added recovery time provided by his retirement from international duty, have served to revive and prolong John Terry's career. Gary Cahill has regained form, while Branislav Ivanovic and Cesar Azpilicueta are playing so well £15.8m Filipe Luis can barely get a game. In goal there was not much to fault in Petr Cech last year, but Thibaut Courtois is nevertheless an upgrade, especially in the way he commands his area, and in his distribution.
The unsung heroes are, however, in Chelsea's backroom: fitness coach Chris Jones, medical director Paco Biosca, and their staffs. Two major rivals, Arsenal and Manchester United, have been ravaged by injuries, and Everton have fared little better. Liverpool, having sold Luis Suarez, have been hamstrung by Daniel Sturridge's continued absence, and have suffered several other absences. Manchester City are badly missing David Silva, and have at times been without Vincent Kompany, Sergio Aguero and Edin Dzeko. Tottenham have had availability issues at full-back.
Meanwhile, at Chelsea's Cobham training ground, tumbleweed blows through the treatment room. True, the hamstrings of Costa and Fabregas have required managing, and Rémy has been out for several weeks, but for a club competing on all fronts, and whose manager rarely rotates selection, the constant availability of players has been remarkable.
This could change, and then the quality of the squad will be tested, but for now it highlights one of Mourinho's other strengths – keeping those squad players happy. André Schürrle, John Obi Mikel, Luis, Cech and Ramires are all leading international footballers, but they have made nine league appearances between them. Few stories have appeared, however, suggesting they are not discontented enough to demand a move.
What would it mean were Chelsea to remained unbeaten all season? It would suggest the Premier League does not possess the strength in depth Mourinho attributes to it, and confirm their rivals are in transition. It would also, given that of the regulars only Terry is aged over 30, and the club has the cash to resist offers for its players, seem to indicate Chelsea are headed for a period of pre-eminence.
The unbeaten season of Arsenal's Invincibles has been followed by a decade of stagnation, with FA Cup victories in 2005 and last May the only silverware. That will not be the case at Chelsea, unless the relationship between Mourinho and Roman Abramovich breaks down again.
Indeed, it is more likely that Chelsea will win two or three more titles this decade than that they will go the season unbeaten, not least because winning matters more to Mourinho than not being beaten. At Maribor recently he went to three at the back with more than half an hour remaining. Chelsea only trailed by one goal at the time, but should have gone two down before they drew level. If the defeat arrives, as Mourinho expects, it will likely be because his players were committed upfield, chasing a win.
Reuse content