Football Association chairman Greg Dyke says he will back Michel Platini's bid to become the next president of Fifa when Sepp Blatter finally leaves his post in February 2016.
Platini, currently the boss of European football's governing body Uefa, is likely to face a number of challengers including Prince Ali Bin al-Hussein of Jordan and Liberian FA president Musa Bility.
"We want a reform candidate," said Dyke. "We believe he will reform Fifa in the way that reform is needed."
Blatter's tenure has descended into farce amid accusations of corruption, human rights violations, criminal investigations into senior Fifa staff and the switch of the 2022 World Cup in Qatar from the summer months to winter.
Dyke added: "We understand there will be a number of candidates, which should result in a strong and healthy debate.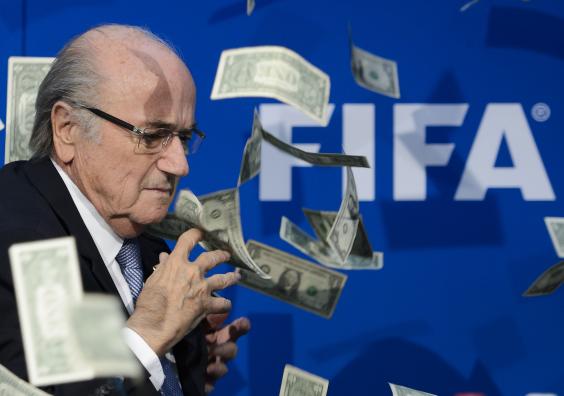 "However, we should not underestimate how challenging it will be for anyone to lead an organisation that has been so tainted. The whole structure of Fifa must be reviewed and fundamentally changed."
Some may question the FA's decision to endorse the Frenchman considering that he championed Qatar's successful bid to host the World Cup in seven years.
But Dyke attempted to play down any differences between the pair, insisting: "Mr Platini has always made it very clear that he voted for Qatar.
"If all the other people who voted for Qatar had been quite as transparent it would have been more helpful."
Reuse content