On a sunny morning last July a fleet of coaches pulled out of St George's Park, the Football Association's sprawling HQ, bound for the shopping centres of Birmingham. The England team, spending their millions? No, it was the "partners" (ie wives) of FA councillors being kept occupied while their  husbands debated the game's big issues.
How big? One of the most recent FA council votes was whether, at Wembley matches, pudding should be served before kick-off with the rest of the meal or at half-time. There was also the decision of the protocol committee to reject a request for the women's FA Cup to be presented by a teenage girl.
Incidents like these are the reason the FA blazers are regarded as anachronistic freeloaders, clinging to the vestiges of power and preventing the game's governing body, much of which functions very efficiently below decks, moving fully into the 21st century. While they have been increasingly marginalised, this band of "old, white men" remain unduly influential and have long resisted efforts, from within and without, to streamline the organisation.
Now they face a new challenge. Greg Dyke, the most dynamic and divisive FA chairman in decades, has made it his mission to see off the blazers. This summer he hopes to push through far-reaching reform of the 153-year-old governing body, transforming it into one that reflects the diversity of modern Britain. 
The plans, to be unveiled at an FA council meeting next Wednesday, include proposals to limit councillors' tenure to nine years, insist they are elected and active in the game. This would put an end to the jobs for life situation which has resulted in members attending well into their eighties. The oldest current councillor, Doug Insole, is 90 in April. Better known as a cricketer, he played in the Amateur Cup final for Corinthian-Casuals 60 years ago.
Football has been transformed since 1956, but the FA's governance remains rooted in the past. This has not been for want of prodding. Since 2000 the All-Party Parliamentary Football Group (twice), the FA-commissioned Burns Report, the Department of Culture, Media and Sport report on football governance and previous FA executives, such as Ian Watmore and Lord Triesman, have all called for far-reaching reform. The response, said one insider, has been "window dressing".
The FA has a three-part governing structure: board, council and shareholders. This has as many checks and balances built in as the United States constitution and has a similar difficulty in actually getting anything done when opinions are split.
The board is the executive branch. Duplicating the game's traditional divide it has four representatives apiece from the professional and national ("amateur") game. They are often at loggerheads, leaving peacekeeping duties with two non-executive directors (Roger Devlin and Heather Rabbatts), plus Dyke and Martin Glenn, the FA's chief executive. Rabbatts is the only female or non-white member. Not on the board are any representatives of players, fans or coaches/managers. The board frequently splits down party lines and, said one councillor, "is like the UN Security Council; things only happen if all the big beasts agree".
The council has 123 members, an increase of a third in the last decade. This is partly because whenever a councillor reaches 20 years' service, and is also 72 years old, he remains on the council as a vice-president and is joined by whoever fills his old role. While some only retain the perks, such as FA Cup final tickets and Wembley dinners, most, especially the older members, can also keep voting until the Grim Reaper intervenes. There are currently 110 voters.
Growth has also been caused by the inclusion of previously ignored sections of the game. Now, alongside the 43 county FA representatives, 28 vice-presidents, 16 professional game delegates, and sundry others representing such bodies as both Oxford and Cambridge Universities (but no other higher education establishments) the military (all three wings), schools (one for the independent sector, educating 7 per cent of the country, one for the state sector), there is one member apiece for the players, fans, managers, referees and disabled, plus two inclusion (diversity) representatives.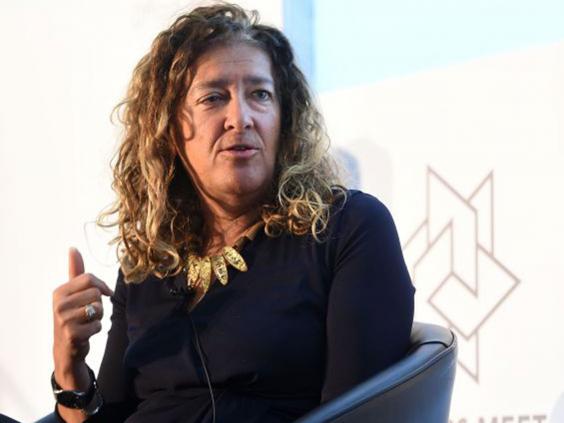 While the new recruits do their best to make their voice heard, the overwhelming numerical dominance of existing council members suggests this is part of the "window dressing". There are four non-white members and six women. With two people, Rabbatts and Rimla Akhtar, featuring in both categories, that leaves 115 white males, few of whom are under 50. As Dyke said of his previous employers, the BBC, it is "hideously white" – only more so.
Then there are the shareholders. This is all of the above, but with bloc voting, as in the old-school union meetings once lampooned by Not the Nine O'Clock News. There are 1,100 votes in total. The fans, represented by Football Supporters' Federation chairman Malcolm Clarke, have one vote. Large county FAs have more than 40. 
To succeed Dyke needs to win majorities on the board and the council, and three-quarters of the shareholders. The board is behind him, albeit not unanimously. But some councillors have been so alienated by Dyke they will vote against change just to spite him, so he has announced he will retire as chairman this summer in what has been described as an attempt to "take his personality off the table". This has not stopped Richard Tur, the Oxford University representative, pushing for a vote of no-confidence in Dyke on Wednesday.
The old guard do have a role. Their conservatism often obstructs progress but this is not always bad: it is understood they led opposition to Assem Allam changing Hull City's name to Hull Tigers. However, many appear to be there mainly for the perks, regarding them as their due for years of service within the game. 
The Burns Report a decade ago recognised this and suggested a council of honour, which would still allow veteran councillors benefits but without power. This, like much else, was rejected, but has been revived by Dyke.
There have been some reforms. There will be no more coaches leaving SGP for the Bullring and Jewellery Quarter. The biennial summer FA council meeting has been scaled back to one black-tie dinner, not two, and no partners. This, though, is more window dressing. 
The soft touch has failed. If Dyke's more confrontational approach is also rejected it is down to Government, but there is little appetite in Whitewall to legislate. Which, at a time when the game desperately needs strong leadership to stand up for supporters and grassroots players, would leave the FA ever more weak, dysfunctional and derided.
What next for the FA?
FA structure
Board: the executive. Eight members split between professional game (Premier League and Football League) and national game (county FAs and non-league), plus two non-executive directors, FA chairman (Greg Dyke) and FA chief executive officer (Martin Glenn). 
Council: overseeing body, like the House of Lords and just as aged. Dominated by county FAs, with professional clubs next largest group.
Shareholders: effectively the council, but with voting weighted along lines of historic influence.
Timeline
17 February: FA council debates reform proposals, to be followed by widespread consultation. Dyke may face no-confidence motion.
28 April: FA board votes on proposals to put forward. Majority required.
18 May: FA council votes. Majority required. 
July (date tbc): Special shareholders' meeting. Proposals need 75 per cent vote.
Dyke's ket proposals
Term limits: no councillor should serve more than three three-year terms. After service councillors take an honorary role, retaining some perks.
Streamlining the structure: shareholders to be merged with council, which is to be elected and split equally between professional game, national game and other interests (fans, players, managers, women, schools etc).
Glenn Moore
Reuse content