Harry Redknapp has identified the answer to England's problems on the international stage – Welshman Ryan Giggs.
England's struggles at major tournaments since 1990 has been well-documented – barring the 1996 European campaign – but Redknapp believes that having Giggs available on the left-wing would not only have helped out the Three Lions, but saved a number of players who saw their international careers ruined by filling in out wide.
Speaking in his new book A Man Walks On To A Pitch which is being serialised by the Daily Mail, Redknapp claims that the only player he witnessed who maintained a similar level of fitness throughout his career to Giggs was Billy Bonds.
"Ryan Giggs just had an athlete's physique. He could run all day," said Redknapp.
"The only other player I've seen like that was West Ham's Billy Bonds, who was all ribs. He never blew up in the summer, never put weight on year to year, and that was Giggs, too.
"I remember when Ryan took his shirt off after scoring that wonder goal against Arsenal in the FA Cup semi-final replay in 1999 — there was nothing of him, really.
"He was muscular, yes, but you'd think a powerful full back would be able to bash him up. They couldn't.
"Every Englishman wishes Ryan could have played for us because we had a real problem on the left throughout the 1990s, but his family is all Welsh. He played for England Schoolboys, but the moment it came to senior football he could only represent Wales."
As it was, Giggs had eyes only for Wales, and made 64 appearances for his country over a 16-year period. While he was starring for the Red Dragon, England ploughed their way through a long line of central midfielders in the hope that one of them could solve the conundrum that was the left-wing.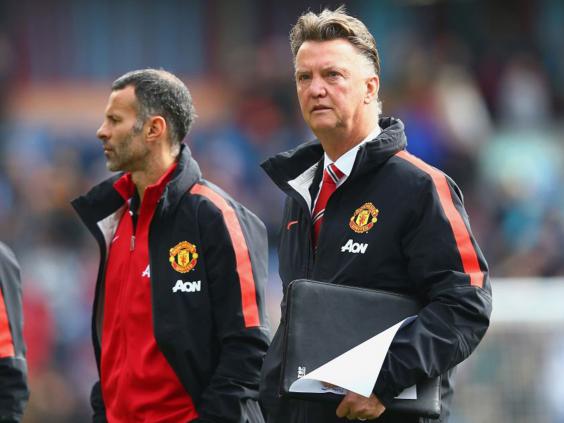 It's something that Redknapp believes could have been avoided, and he includes his own son Jamie Redknapp among those who saw their international career "ruined" due to having to play out of position.
"It could have solved so many issues had he been able to play for England because we ruined a succession of players out on that left flank: Paul Scholes retired because he kept getting stuck out there; Joe Cole made a decent fist of it for a while; they even tried my lad Jamie out there in one game.
"It's a scary position if it is not yours by right because it is so hard to get in the game.
"Ryan was born there; he had pace, he could cross, come inside or go outside."
Ryan Giggs - the ten best moments
Ryan Giggs - the ten best moments
1/9 May 4, 1991 - Manchester United 1 Manchester City 0

Giggs' first ever United goal has more than an element of doubt about it. The Welshman is not sure he got a touch on the ball before City defender Colin Hendry did. Look at the record books, however, and it says the then teenager settled this derby on his full United debut.

GETTY IMAGES

2/9 September 19, 1992 - Tottenham 1 Manchester United 1

The first sighting of Giggs' mazy dribbling skills. He galloped past Jason Cundy and Dean Austin, then took the ball wide of goalkeeper Ian Walker before finding the net from the tightest of angles.

GETTY IMAGES

3/9 November 17, 1993 - Wales 1 Romania 2

The nearest Giggs came to reaching a major tournament with Wales. Needing a win to qualify, Paul Bodin missed a penalty to put them in front and Giggs ultimately missed out.

4/9 February 5, 1994 - QPR 2 Manchester United 3

Another from the scrapbook of great goals. After whipping the ball away from Ray Wilkins, Giggs embarked on a forward charge the QPR defence was unable to resist before firing left-footed past Jan Stejskal.

GETTY IMAGES

5/9 April 14, 1999 - Arsenal 1 Manchester United 2

The goal that defined Giggs' career. Down to 10 men following Roy Keane's dismissal and kept in the match only by a late Peter Schmeichel penalty save, United earn their place in the FA Cup final after Giggs seized on a loose ball inside his own half and roared forward. Lee Dixon was the last man beaten before Giggs' shot flies past a startled David Seaman.

GETTY IMAGES

6/9 February 25, 2003 - Juventus 0 Manchester United 3

After bearing the brunt of intense criticism earlier in the season, Giggs provided a reminder of his class on one of United's great European nights. The pick of his two goals was a right-footed effort beyond a helpless Gianluigi Buffon.

7/9 September 20, 2009 - Manchester United 4 Manchester City 3

By now less reliant on pace and more on ice-cold instinct. In the sixth minute of injury time in a frenetic derby, Giggs could have done anything when presented with the ball on the edge of the box. He made the right choice - providing Michael Owen with a perfectly weighted pass for the striker to claim the winner.

8/9 August 4, 2012 - Great Britain 1 South Korea 1 (South Korea won 5-4 on penalties)

The night when Giggs tasted a rare moment of penalty shoot-out agony. Aaron Ramsey missed a spot-kick that would have put Team GB ahead and Daniel Sturridge missed one in a shoot-out as Giggs bowed out at the quarter-final stage in his only international tournament.

GETTY IMAGES

9/9 March 5, 2013 - Manchester United 1 Real Madrid 2

Makes his 1,000th senior competitive appearance on what turned out to be a bittersweet evening at Old Trafford as United controversially crashed out of Champions League against Real Madrid. The second leg was marred for United by a harsh red card for Nani, with a Cristiano Ronaldo strike going on to send Jose Mourinho's side into the quarter-finals.
Giggs retired at the end of last season, having taken on a four-match interim role at manager of his beloved Manchester United. Following Louis van Gaal's appointment as United's new manager, Giggs was taken on as the Dutchman's assistant, and has maintained the club's traditional feel during a time of major upheaval given his belonging in the 'Class of 92' that the club holds in such high esteem.
Reuse content