The message, in the case of Eva Carneiro, seems to be that if you cross Jose Mourinho at Chelsea then, as ever, there can be just one outcome: you are marginalised and, in the long term, out the door. Length of service or reputation does not matter one bit.
The club are well aware that the fallout from the Carneiro case will not portray them in a good light. With all her major duties removed – on-field care during matches, even a presence on the training field at Cobham – it means that Carneiro, the club's first-team doctor, is expected to leave sooner rather than later.
As a high-profile woman who has taken sexist abuse from opposition fans wherever she has worked – and some pretty unspeakable levels of it at certain times – Carneiro had become a pioneer in her field for women in sports medicine. She gave a rousing address at a seminar in Sweden last year encouraging young girls to follow in her footsteps, recalling her 16-year-old self watching football on television and wanting to be "that guy [doctor] who runs on to the field".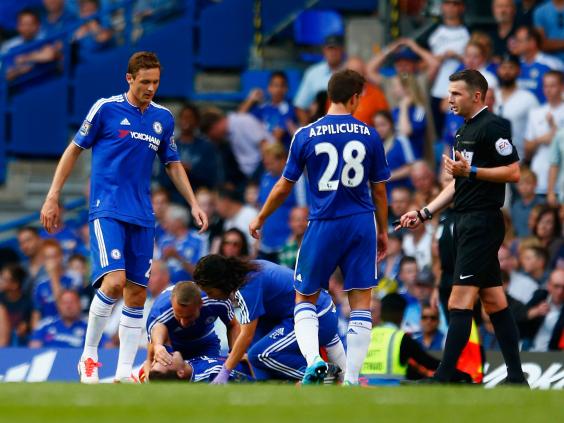 The club are adamant that there is no sexist element to the decision: Mourinho's criticism on Saturday was of both Carneiro and Jon Fearn, the club's head physiotherapist whom he judged too quick to rush on to treat Eden Hazard. What the Chelsea manager does seem guilty of is a massive overreaction. There had been no previous cracks in his working relationship with Carneiro. It was only on Friday that Mourinho described his faith in the medical team as "complete" when discussing Diego Costa's injury.
What has changed since then is the innocuous Facebook post from Carneiro on Sunday night in which she thanked people for their support. In the context of life at Chelsea that looked provocative, given how much the club discourages backroom staff from make any public pronouncements. It appeared that these nondescript few words of gratitude had sealed Carneiro's fate and her time at Chelsea was as good as up.
Mourinho has been here before. In 2005, the then club doctor Neil Frazer left Chelsea after he and Mourinho, in his first spell at the club, disagreed over an issue concerning Arjen Robben's fitness. Like all managers, Mourinho likes his players to be fit and available and, as with many clubs, that can lead to differences of opinion.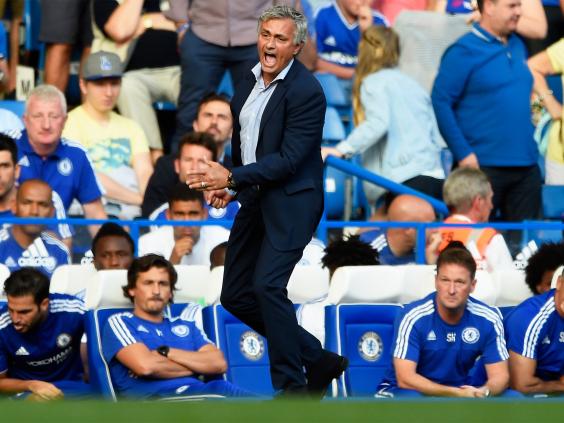 The relationship between a doctor and a manager is complex. The former has his or her duty of care to the players while also having to satisfy the demands of their boss to speed up recovery from injuries. In May 2006 the Manchester United doctor Mike Stone left the club suddenly just days before Wayne Rooney had a crucial scan on his broken metatarsal ahead of the World Cup that summer.
The problem in Carneiro's case is that it was very much Mourinho who made Saturday's incident into an issue that attracted the media's attention – from his furious reaction on the touchline when Fearn and Carneiro rushed on to his criticism of them after the game. And his decision to remove all Carneiro's major duties will only make matters worse.
That move was so unexpected to many staff that they had no idea who would take over from her at the Etihad Stadium on Sunday. The Academy doctor Julian Redhead may have to step up.
Chelsea 2 Swansea 2 player ratings
Chelsea 2 Swansea 2 player ratings
1/27 CHELSEA: Thibaut Courtois

Was untroubled early on, but when called into action, made several comfortable saves to keep the home side in the game. He let himself down, though, by being sent off after rushing forwards and making a challenge on Gomis just inside the area. 5

Getty Images

2/27 Branislav Ivanovic

Forayed forwards and even had a go at goal, though it was well high. He struggled to contain the pace of Montero in the second half although he tried to make up for it by attacking towards the end of the match. 5

AP

3/27 Gary Cahill

Linked up well, as you'd expect, with his central defensive partner Terry and had a commanding presence in front of Courtois. 6

Reuters

4/27 John Terry

The captain produced a brilliant last-ditch tackle to slow down Gomis' shot, allowing Ivanovic to then clear the danger. 6

AP

5/27 Cesar Azpilicueta

Ayew was a menace for the left-back but he did well in a position that he does not have any competition for, at the moment. 6

Getty Images

6/27 Nemanja Matic

Made some good tackles in midfield to protect the back line but felt he didn't have the presence he normally does. 6

Getty Images

7/27 Cesc Fabregas

Last season's top assist holder pulled the strings in midfield for the champions. 6

Reuters

8/27 Oscar

Delivered a superb free-kick to open the scoring and really looked motivated following his summer assertion that he wants to challenge Hazard for the PFA Player of the Year award. 7

Getty Images

9/27 Willian

Chelsea's second goal may go down as an own one, but it was the Brazilian's fine shot that created it. He proved a constant threat down the right flank. 8

Reuters

10/27 Eden Hazard

Ran riot with his pace on the left flank but couldn't get on the score-sheet. Looked bright for the home side. 7

Getty Images

11/27 Diego Costa

Despite passing a late fitness test, the striker was sharp throughout the match although he couldn't find the breakthrough moment to get a goal. His fitness will prove important if Chelsea want to retain their title this term. 7

Reuters

12/27 From the bench: Asmir Begovic

ame on to replace the red-carded Courtois and couldn't do much to stop Gomis' penalty. But the goalkeeper made a good stop to keep out Montero's shot later and handled all of his tests with ease. His recent performances will certainly put pressure on Courtois for the No.1 spot this season. 7

Reuters

13/27 Radamel Falcao

Didn't have much time to make a real impact with the game already 2-2. It remains to be seen whether he can resurrect his career at Stamford Bridge. 6

Getty Images

14/27 SWANSEA CITY: Lukasz Fabianski

Ran off his line a few times early on to make some good save but was helpless to prevent Willian's goal going in after Fernandez's touch allowed the ball to loop over him. Saved a Hazard shot late on literally with his face but was commanding in goal for the visitors. 7

AFP/Getty Images

15/27 Kyle Naughton

Struggled with Hazard's pace but defended well otherwise. 6

Getty Images

16/27 Ashley Williams

After confirming he will stay at the club this week amid links to Crystal Palace and Everton, Swansea's captain put in a good display but made some cynical late challenges to keep Chelsea at bay. 6

AFP/Getty Images

17/27 Federico Fernandez

The centre-back produced some good defending early on, but was lucky to have not conceded a penalty for his tackle on Costa in the first half. 5

AFP/Getty Images

18/27 Neil Taylor

The combination of Willian and Ivanovic caused the defender problems with the Brazilian, in particular, regularly finding space behind him. 5

Getty Images

19/27 Gylfi Sigurdsson

Saw his attempt at goal stopped by Courtois, could have done better, but was otherwise quiet. 6

Getty Images

20/27 Jonjo Shelvey

The only thing he didn't get in this game was a goal. He was consistently involved in Swansea's attacks from midfield, providing key crosses to his teammate, and was a constant nuisance for the Chelsea players. 7

Getty Images

21/27 Ki Sung-yeung

Came off with an injury just before half-time but did make one key piece of play in attack when he fired a shot at Courtois. One felt he could have done better there. 6

Reuters

22/27 Andre Ayew

The former Marseille player looks to be a fabulous free transfer for Swansea after scoring the equaliser and forcing Chelsea to deal with his pace while helping his colleagues by tracking back and defending. 8

Getty Images

23/27 Jefferson Montero

Provided tons of pace for Swansea down the left wing and whipped in some dangerous crosses for Gomis in the first half. He then came out in the second period and really troubled Ivanovic, regularly getting in behind the right-back and threatening to score. 7

AFP/Getty Images

24/27 Bafetimbi Gomis

The striker should have opened the scoring for the visitors with his two early chances, but he made up for it with a well-taken penalty in the second half. He was involved in almost every single Swansea attack and also dropped back to defend. A fine showing for the striker. 9

Getty Images

25/27 From the bench: Jack Cork

Came on in the 40th minute and made a few early tackles, which resulted in a booking. But his work helped protect the back four. 7

AP

26/27 Wayne Routledge

Went for goal within minutes of coming on but was stopped by Begovic. A good cameo appearance. 6

Getty Images

27/27 Eder

The summer signing from Braga came on in the second half and didn't have much to do – but did make a key intervention to put a stop to Ivanovic's late attack. 6

Getty Images
In her address in Sweden last year, Carneiro recalled her days working in emergency rooms when it was a matter of "life and death". It says something about the environment she works in at Chelsea that she identified that previous experience as having "really helped me deal with the pressures of where I work now". She said that the key factor in being successful at Chelsea was "communication at all levels" – which has a particular resonance now.
As a pathfinder in her field, and one who broke down one of the major male bastions in the game, it seems a dreadful waste that Carneiro's promising career at Chelsea has gone up in smoke over such a piffling incident. She has never courted publicity and her speech in Sweden, available to view online, is a well-judged, often inspiring analysis of the careers of women in medicine.
The reasons for her demotion lie squarely at the feet of Mourinho, who will have his rationale for a decision that he knows will make life very difficult for his club over the next few days. Whether any of it makes sense, beyond a truculent assertion of his power at the club, remains to be seen.
Timeline: How the controversy unfolded
Saturday, 7.13pm Chelsea midfielder Eden Hazard is brought down by Swansea counterpart Gylfi Sigurdsson towards the end of the 2-2 draw at Stamford Bridge.
7.14pm Club physiotherapist Jon Fearn and doctor Eva Carneiro enter the pitch to attend to Hazard, to the visible annoyance of manager Jose Mourinho. The Belgian is forced to leave the pitch briefly after being treated, leaving Chelsea, already down to 10 men, at a disadvantage.
7.50pm Mourinho criticises the pair in a post-match interview. "I was unhappy with my medical staff," the Portuguese said. "They were impulsive and naive. Whether you are a kit man, doctor or secretary on the bench you have to understand the game."
Sunday, 8.40pm On Facebook Carneiro thanks fans for backing her: "I would like to thank the general public for their overwhelming support. Really very much appreciated."
Tuesday, 4pm Carneiro has duties at the club downgraded, including her removal from the bench on match day. She will now only work from Cobham training base.
Mourinho's civil wars: When Jose attacks staff
For such a combustible character, it is not surprising that Jose Mourinho has a history of falling out with colleagues at the various clubs he has managed. But the Portuguese usually only locks horns with those he believes to be a threat to his position.
His first spell at Chelsea came to an abrupt end in 2007 partly due to growing problems Mourinho had with sporting director Frank Arnesen and his close ally Piet de Visser, who is a confidant of owner Roman Abramovich.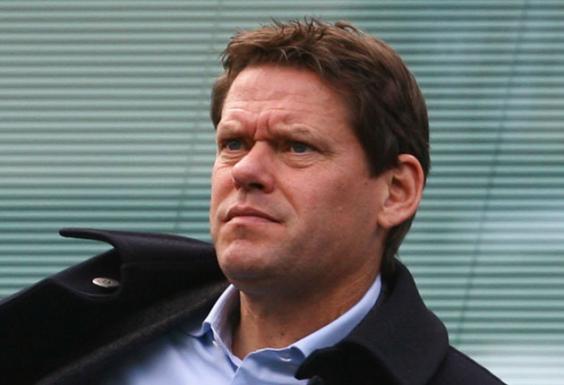 Mourinho reportedly tried to ban Arnesen from the training ground when he was first appointed in 2005 but the final straw in his relationship with the club was the arrival of Avram Grant as director of football in June 2007 – the 'Special One' left three months later.
Similar problems dogged Mourinho's first year at Real Madrid when he clashed repeatedly with sporting director Jorge Valdano. The Argentine was especially outspoken following the 5-0 thrashing by arch rivals Barcelona in November 2010, criticising Mourinho for remaining on the bench for most of his side's humiliation at the Nou Camp.
Mourinho had the final word on that occasion when victory over Barça in the Copa del Rey in April 2011 strengthened his hand sufficiently for Valdano to be sacked by Real president Florentino Perez. He did not go quietly, though. Valdano later said their problems arose as follows: "I couldn't understand him because he is the antithesis of my sensitivity. Intelligence and ego are enemies and when they collide, the ego wins."
Back at Chelsea, all has gone swimmingly until this summer. Before the bust-up with Eva Carneiro, Mourinho also criticised goalkeeping coach Christophe Lollichon for speaking out of turn about Paris Saint-Germain. With rumours circulating that the manager is unhappy with Lollichon's training sessions, perhaps he, like Carneiro, will soon be out in the cold.
Reuse content