Crystal Palace's search for a new manager appears to be finally coming to an end with either Iain Dowie, Dan Petrescu or Tony Pulis set to be appointed this weekend. However, it seems one famous fan is not too keen on seeing Dowie return to Selhurst Park.
Inbetweeners star James Buckley, who played 'Jack the lad' character Jay Cartwright in the hit comedy show, is a lifelong fan of the Eagles, and has become embroiled in a Twitter row with Dowie's son Oliver over speculation that the 48-year-old will return to try and save them from Premier League relegation.
Buckley originally posted: "Iain Dowie in pole position to take palace job? Why? hes a tried and tested failure? Give someone else a chance over someone we know is bad?" after Dowie was installed as the bookmakers' favourite to replace Iain Holloway this week.
However, Dowie junior was quick to respond, replying: "Stick to the comedy stuff, mate."
The responses continued over the next hour as both remained defiant in making their point – Buckley attacking Dowie's management skills, while Oliver tried to defend his father's reputation.
Buckley then ended the conversation by saying "Not said anything personal about Dowie just that he is a bad manager, and he is. Sure he's a nice guy. Dunno why his son keeps crying to me?" before one final tweet asked Oliver "I dunno what u want me to say mate?"
Palace are expected to name one of the trio in contention as their new manager across this weekend, having already seen Aitor Karanka and Chris Coleman choose other ventures with Middlesbrough and Wales respectively after being linked with the job.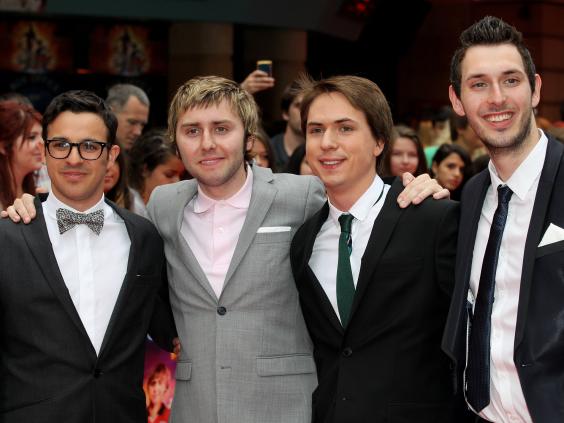 In his first spell in charge, Dowie guided Palace to Premier League promotion in 2004, but they were relegated at the first attempt, and the two parties later became embroiled in a legal row after Dowie left the Eagles in 2006 stating he wanted to be closer to his family in Bolton only to be announced as the new Charlton boss eight days later.
The appointment of Dowie by chairman Steve Parish would be a controversial one among fans, with many yet to forgive the current Sky Sports panellist for his switch to their London rivals.
Reuse content