The impending exit of FA chief executive Alex Horne – who is quitting after five years in January "to look for a change of direction" – presents chairman Greg Dyke with a dilemma.
Should the FA, which he has vowed to shake up, seek a replacement from within the football industry or go further afield into the commercial world, or even abroad?
The growing vogue for hiring foreign talent on and off the pitch may need to spread to the governing body according to one leading head-hunting outfit, who suggest there is a paucity of top-class administrators in the game in this country.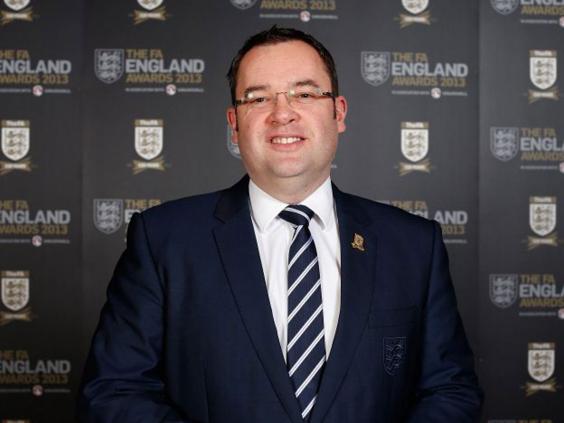 Horne, 42, whose £580,000-a-year salary is the highest paid to any head of a sports governing body in the UK, is perceived to have done a sound job in a role that has been something of a poisoned chalice, as predecessors Ian Watmore, Brian Barwick, Mark Palios and Adam Crozier will testify. Interestingly one foreign name already being mooted is that of Nicola Cortese, the Italian banker who was formerly executive chair of Southampton, though he may prove to be too combustible a character for the staid FA.
As I also suspect might Jamaican-born Heather Rabbatts, who surely would be an inspired if highly controversial choice. The outspoken ex-Millwall chair has caused more than the odd ripple or two on Dyke's FA Commission, but has a decent grasp of what the game needs.
A more likely candidate appears to be the well-contacted former British Olympic Association chief Simon Clegg, 54, who is now based in Azerbaijan where he is organising next year's inaugural European Games in the capital Baku. Before this move former British Army major Clegg was chief executive at Ipswich Town, where he had the dubious task of sacking the then manager Roy Keane. "He took it quite well," he recalls with some relief.
It's kicking off
It will be "Taxi for Helen Grant" should former London cabbie Clive Efford move into the sports ministerial eyrie in Whitehall if Labour manage to win next year's election. However, the present incumbent now seems determined to see off her Opposition shadow before then by tackling the Millwall fan on football issues, where she has been under fire for not being exactly voluble.
As Grant made clear in a recent interview on these pages she is seeking to get more equality in the game notably in the area of black coaches, and was quick to counter Labour's proposals for more fan involvement by setting up an independent Supporter Ownership and Engagement group to explore more immediate ways of doing this.
Now it seems it is all kicking off between sport's parliamentary strikers, with Efford snapping back: "Nobody will be fooled by this latest announcement of another talking shop, least of all the fans. The truth is this is just a pale imitation of Labour's radical plan to give fans a role on boards and a slice of the shares." Blow the whistle, ref.
No more Audley!
Disturbing rumours that Audley Harrison is to make yet another return to the ring in Liverpool on 22 November are more likely to be a turn-off than a turn-on for potential Sky Box Office pay-per-viewers. At the age of 42 he refuses to lie down despite being repeatedly hauled off the canvas.
We hear he now fancies his chances against fellow Olympic champion Anthony Joshua. Heaven – or the Board of Control – forbid! Cruiserweights Tony Bellew and Nathan Cleverly meet at the sold-out Echo Arena in a genuine domestic grudge match, although surely not one big enough to ask Box Office subscribers to fork out.
a.hubbard@independent.co.uk