It seems slightly unusual to accuse English football of an outrage deficit. For the past few seasons, even in the past few weeks, difficult but important issues have tended to spark some brief and excessive heat in the form of headlines, resolutions, denunciations and so on, before spluttering out. It would be difficult to argue that there were not enough words, not enough opinions or insufficient calls to action.
But then on Wednesday evening Yaya Touré was the target of monkey noises in Moscow and yet hardly anything was done.
Touré spoke passionately about it in his post-match television interview – not usually the home of very much honesty or insight. "It was unbelievable and very, very sad," Touré said. "If Uefa did something it would be very nice." When asked what he would like Uefa to do, Touré said "a lot", suggesting games behind closed doors for the guilty clubs or even stadium bans.
Normally you would expect a stampede of supportive voices, of condemnation, of refusal to accept the backward bigotry that still infests the game in parts of Europe. Vincent Kompany, City's injured captain, tweeted demanding that the authorities do more. But, beyond that, there was not very much. Manuel Pellegrini, in his post-match press conference, sounded more disappointed than furious. "It's a pity and stupid," he said, "I hope they will [send] the right message to finish all this."
However, the usual anger did not quite rouse itself. Even Manchester City kept their counsel as they submitted their report to Uefa, before last night releasing a brief statement confirming their "written formal complaint". Some of the loudest voices were from CSKA Moscow, with even Seydou Doumbia, Touré's Ivorian team-mate, accusing him of going overboard. It was almost as if there is a weariness now in the English game after the repeated racial problems of the last few years and little appetite left for righteous anger.
This is understandable to an extent. In City's Europa League campaign in February 2012, Porto fans at the Estadio de Dragao racially abused Mario Balotelli, City lodged a complaint and Porto were fined £16,700, after initially claiming the supporters were merely singing "Hulk, Hulk, Hulk". The following month, City were back in Portugal playing a Europa League game at Sporting Lisbon. They kicked off for the second half slightly too late, and were fined £25,000. They were furious.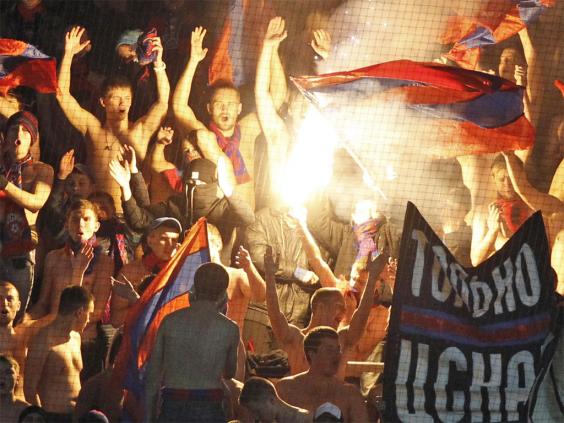 The fines, it must be said, are getting larger. Lazio were fined £120,000 by Uefa earlier this year, and handed a suspended ban, for the racist conduct of their fans in games against Tottenham Hotspur and Maribor last season.
But the prospect of punishment on the pitch remains just a promise. Uefa referees are not just permitted but instructed to take players off in case of "serious racist behaviour". The official guidelines – coming from Uefa and recently re-asserted by them, the top clubs' organisation ECA and by the international players' union Fifpro – who were far from impressed by Wednesday night – state that the referee must stop the game and ask for a public address demanding the end of the abuse. More abuse should see the players taken off the field, and even more the end of the game.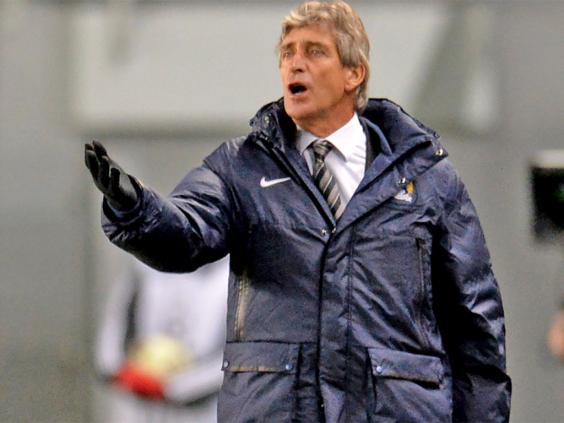 None of these guidelines, of course, were followed at the Khimki Arena on Wednesday evening. The only difference between that game, and any other shameful night in recent years of European football, was the passing of a "No to Racism" pennant along the two teams during the playing of the Champions League anthem before kick-off. Of course, symbols do matter and it is better to have an "official" anti-racism message than none at all. But when those three easy words are written on the armband of an African player being called a monkey by European fans, it does look rather pathetic to say the least.
We will see on 30 October how Uefa punish CSKA Moscow, but, having temporarily moved into the Khimki Arena – though they didn't face Viktoria Plzen there because of the poor state of the pitch – it remains to be seen how upset they would be even by a stadium ban.
But it is unlikely that very much will change. Which is perhaps why, even in the emotionally excessive world of English football, there was not much of the usual fury this time.
Reuse content