Lionel Messi has beaten Cristiano Ronaldo to be rated the most valuable player in world football.
The Barcelona superstar is worth €220million (£173m), according to football think tank the CIES Football Observatory, beating Ronaldo who is worth €133m (£104m), a staggering £68.2m difference.
Unfortunately for fans of the Three Lions, only one Englishman has made it into the top 20 most valuable players - and it's not captain Wayne Rooney.
The Manchester United skipper is way down in joint-27th position, the second Englishman on the list, behind Liverpool sensation Raheem Sterling. The 20-year-old is, according to the study, worth a whopping €63m (£50m), the seventh-most valuable player in football and ahead of Cesc Fabregas, Alexis Sanchez, Gareth Bale and Neymar.
The top 10 current most valuable players in world football
The top 10 current most valuable players in world football
1/9 1) Lionel Messi (Barcelona)

Worth £172.51million (€220m)

Getty Images

2/9 2) Cristiano Ronaldo (Real Madrid)

Worth £104.29m (€133m)

GETTY IMAGES

3/9 3) Eden Hazard (Chelsea)

Worth £77.63m (€99m)

GETTY IMAGES

4/9 5) Paul Pogba (Juventus)

Worth £56.46m (€72m)

Getty Images

5/9 6) Sergio Aguero (Manchester City)

Worth £50.97m (€65m)

Getty Images

6/9 7) Raheem Sterling (Liverpool)

Worth £49.40m (€63m)

GETTY IMAGES

7/9 8) Cesc Fabregas (Chelsea)

Worth £48.62m (€62m)

Getty Images

8/9 9) Alexis Sanchez (Arsenal)

Worth £47.83m (€61m)

9/9 10) Gareth Bale (Real Madrid)

Worth £47.05m (€60m)

GETTY IMAGES
The list is calculated "using an exclusive algorithm developed on the basis of over 1,500 fee paying transfers occurred since 2009," reads the CIES website.
"The variables included in our exclusive econometric model refer to player performances (matches, goals, dribbles, etc.), their characteristics (age, position, contract duration, etc.), as well as competition level and results achieved by their teams (clubs and national sides)."
It would appear that Real Madrid paid over the odds to bring in world record signing Gareth Bale from Tottenham to Spain. The list puts Bale in 10th place, worth £47m, almost half of the reported £86m fee he cost.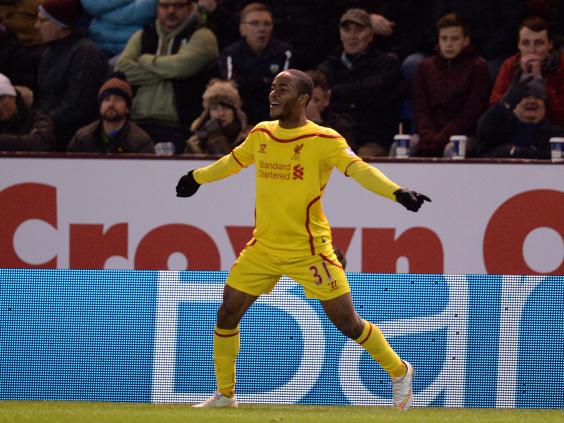 Manchester United also paid too much for British record signing Angel Di Maria - he is worth just shy of £15m less than the £59.4m it took to bring him to Old Trafford.
Ross Barkley and Jack Wilshere are the only other English players in the top 50, although Arsenal got a bargain in Danny Welbeck and Alexis Sanchez; apparently the Gunners pair, who were bought for a combined £51m are now worth £71m between them.
Chelsea are the best-represented Premier League club with five players in the top 20. Eden Hazard is the third most valuable player in world football, at €99m (£77.6m), Diego Costa is fourth and Cesc Fabregas is also in the top 10. Oscar and Thibaut Courtois are the other two Chelsea players among the elite.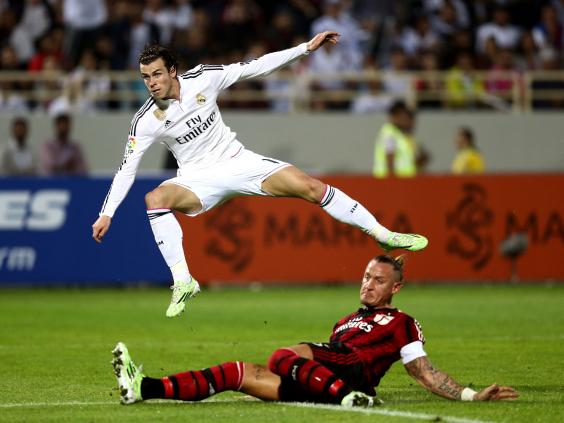 According to the list Romelu Lukaku is more valuable than Rooney, he is eight years younger after all, while Christian Eriksen is the equal of Manchester City star David Silva.
Robin van Persie props the list up with 14 other players, including ageing stars such as Franck Ribery and Bastian Schweinsteiger, who are now worth just £16m.
CLICK HERE to see a PDF of the full 120 players.
Reuse content