Barcelona striker Luis Suarez has said that he was "treated like a criminal" when he was handed a four-month ban from "all football activity" for biting Giorgio Chiellni at the World Cup.
The 27-year-old, who was also fined €100,000 and suspended from nine Uruguay matches, also admitted he was close to tears when Fifa told him his punishment.
The striker moved to Barcelona for £75million in the summer before his ban was eventually changed to allow him to train; he returned to first-team action against Real Madrid in the El Clasico defeat.
"It was as if I was being treated like a criminal," Suarez writes in his autobiography, serialised in Diario Sport. "The only reason I did not cry was because the coach was there.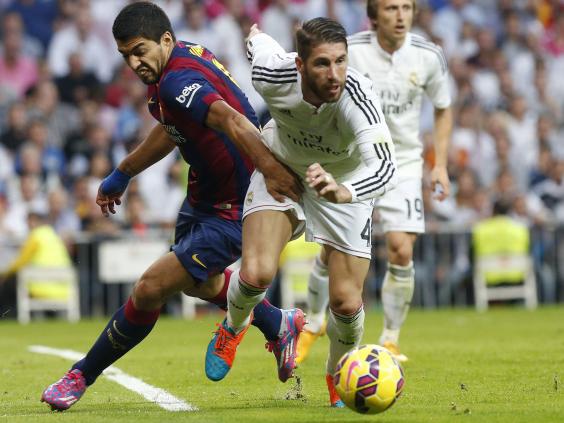 "The absurdity of the suspension by Fifa became increasingly evident," he adds. Suarez also says that such was the intense media circus around him he "had to plan everything carefully before assuming the paparazzi or some swollen take a picture of me doing any activity remotely related football.
"I had to almost secretly sign a contract without it becoming publicly known... we had to plan everything meticulously so that nobody would see us and there would be no photos."
The striker, snubbed from the Ballon d'Or shortlist, also thanked Liverpool captain Steven Gerrard for talking him out of a move to Premier League rivals Arsenal a year earlier.
"It would have been a big error that I would have made had it not been for Steven Gerrard," Suarez admits. "We spoke about this when I went to Melwood to pick up my things at the end of the summer and he said: 'You did the right thing, you waited until the best moment.'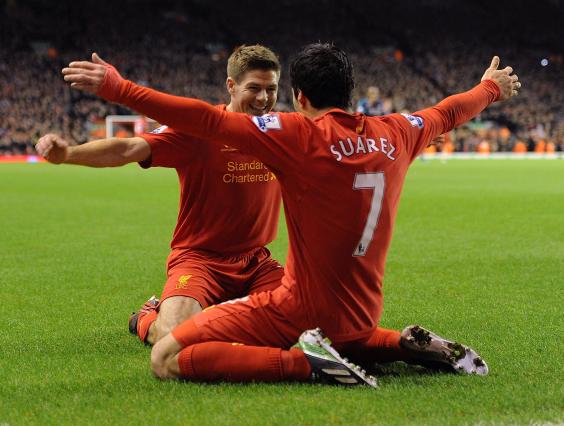 "He had told me to play well for Liverpool, give it another year and it will be Bayern Munich, Real Madrid or Barcelona coming for you and then you can go where you want, because you have the quality to play at any of those three clubs."
Reuse content