It emerged today that Liverpool have rejected an improved bid of £40m for Luis Suarez from Arsenal - and it would appear the majority of you think they made the right call.
After turning down the bid, Anfield owner John W Henry took to Twitter to make his views on the offer known, writing: "What do you think they're smoking over there at Emirates?"
While Suarez's talent is in little doubt - last season he scored 30 goals in 44 appearances - there are some other factors the Reds should perhaps consider.
The Uruguay striker seems to be a magnet for controversy; since joining from Ajax he has been found guilty of racism and is currently serving a 10-match ban for biting Chelsea defender Branislav Ivanovic.
The 26-year-old has also said he wants to move to a club that can offer him Champions League football.
But while Liverpool appear to have made their mind up, we wanted to know what you thought...
Over 1,000 readers have taken part in our poll and 55 per cent of you replied 'No' to the question 'Should Liverpool accept a bid of £40m for Luis Suarez?'.
42 percent of you replied 'Yes' while 2 per cent of you were 'Not sure'.
Perhaps the question now is how much will it take to tip the balance - particularly for Liverpool.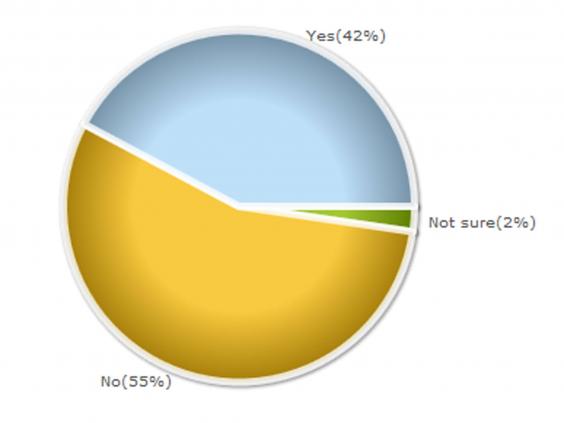 Reuse content