A leaked photograph of Manchester United's potential new adidas shirt for the 2015/16 season caused a stir on Twitter today, with supporters of the Old Trafford club almost in unison of their dislike for the new strip.
Adidas will replace Nike as United's kit suppliers as of the start of next season after signing a £750m deal last year. The German sportswear manufacturer previously made United kits from 1980 until 1992.
Manchester United summer signings - assessed
Manchester United summer signings - assessed
1/6 Ander Herrera (£29million)

A long-term target for the club, Herrera finally arrived from Bilbao for nearly £30m, United's first move of the window. The Spaniard has had a couple of injury problems of his own but, inexplicably if you ask fans, has not found favour under Van Gaal. The midfielder, classy on the ball and strong in the tackle, looks a good player whenever he plays, but has only started six Premier League matches. Hit or Miss? MISS

GETTY IMAGES

2/6 Luke Shaw (£30m)

Struggled with fitness (and perhaps weight) issues at the start of the season, feeling Van Gaal's wrath. Had to wait until the end of September to make his first start for his new team. Clearly talented the England teenager has grown in confidence and gained the confidence of his manager; Shaw is now a starter on the left when fit. HIT

Getty Images

3/6 Marcos Rojo (£16m)

Another who has struggled with injury problems, Rojo has only started 10 matches this season. Has been inconsistent and erratic in his performances and has a long way to go to reach the level of the men he replaced, Nemanja Vidic and Rio Ferdinand. MISS

GETTY IMAGES

4/6 Angel Di Maria (£59.7m)

The British record signing started his United career fantastically, looking like a player worth all the money that was paid for him. But sadly for the club he has picked up a series of injuries that have limited him to just 131 minutes of action since the end of November. United know they overpaid for him, but he will come good when fit. MISS

GETTY IMAGES

5/6 Daley Blind (£14m)

When Blind started his first couple of games, fans and pundits wondered if the club had found a new midfield linchpin. But Blind was then injured and Michael Carrick returned in great form, leaving a those same fans and pundits wondering what the fuss over the Dutchman was about. His versatility will come in handy in the future, however. MISS

Getty

6/6 Radamel Falcao (£6m loan)

The biggest disappointment of them all, Falcao arrived on an expensive loan deal that United are now hesitant of extending. The Colombian star has played well in spots, but he was bought for his goals and has produced just three of them in his 13 matches. Still far from full fitness or his very best, a permanent deal will not happen unless Monaco lower their £43m asking price, or the striker begins to find the kind of form that made him one of the world's best. MISS

Getty Images
The move ends Nike's 13-year association with the club.
Here's how United fans have reacted to the 'new' kit...
hahahaha and we were all buzzing when Adidas became the sponsor pic.twitter.com/HNiLO1Q5mc

Nik (@Viva_United7) January 14, 2015
Manchester United's rumoured home kit would be nice if it wasn't for the air vents under the armpits. Makes it look a hockey kit.

Ben McAleer (@BenMcAleer1) January 14, 2015
Stoke City. "Aldrinjohn1996: Just hope this isn't the Man United kit for next season. Absolutely stupid looking kit. pic.twitter.com/gTvkMgfCSg"

Brandon O. (@choemorrison) January 14, 2015
The leaked Man United kit for 14/15 looks hideous..Always favoured Nike kits.The only nice Red kit Adidas have produced is Benfica.

الياس (@ily_patel) January 14, 2015
If this is Man Utd's new kit next season. Forever bants innit pic.twitter.com/QwaJR11fiS

The Kysh (@kyshon_music) January 14, 2015
Just seen a rumoured picture of Man Utd's first kit under new deal with Adiddas for next season. In one word - eyesore! #BadKit

Bradley Stratton (@BradStrat) January 14, 2015
LEAKED, Allegedly this is our new Adidas kit for the start of the 2015/16 season, I think it's horrible. pic.twitter.com/W3O6q6CYKl

DaveEllis (@DaveEllis6) January 14, 2015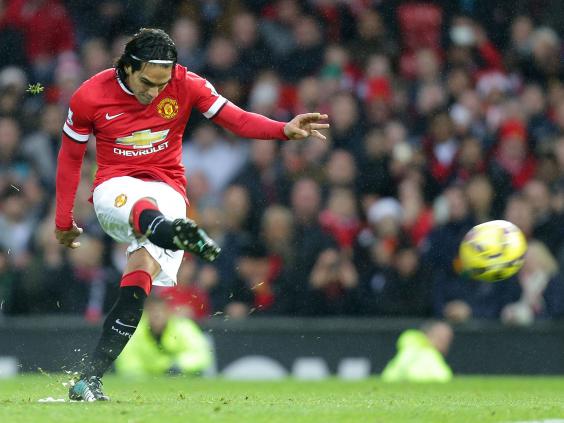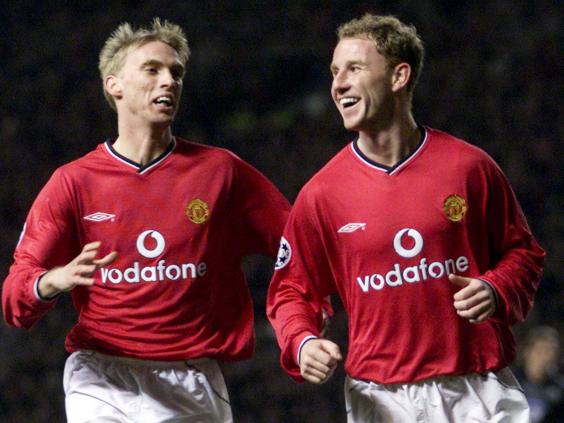 Plenty of designs have began to already surface online for next season's Premier League kits, although, thankfully these disgruntled fans, many do turn out to be fakes.
Reuse content