Former Manchester United and England star Paul Scholes has joined the likes of Jose Mourinho in becoming a pundit for BT Sport.
The 39-year-old, who finally retired last summer after returning to win the title with United for the eleventh time, will join the digital channel's panel of analysts for Premier League fixtures.
BT also revealed that the two-time Champions League winner will cover the European competition from the 2015/16 season onwards when the rights are transferred from Sky Sports.
He is expected to work for ITV Sport in a similar role.
Famously reserved during his time as a player under Sir Alex Ferguson, Scholes has since proven to be an outspoken and honest voice in the world of punditry.
Also writing a weekly blog for bookmakers Paddy Power during the World Cup, the former United star has openly criticised David Moyes and Marouane Fellaini before offering a blunt critique on Jack Wilshere's development for Arsenal.
The pair later shared a phone call where Scholes expanded on his thoughts before giving some tips and advice.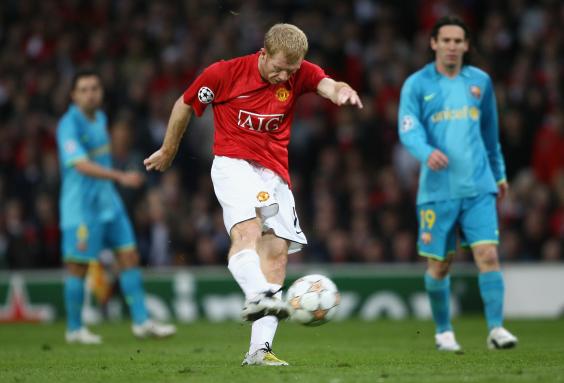 It would seem reasonable to assume that his BT debut could come during their first Premier League match of the season, the opener between Manchester United and Swansea City at Old Trafford on 16th August in Louis van Gaal's first competitive game in charge.
The recently-launched station are also set to broadcast the Community Shield clash between Arsenal and Manchester City at Wembley after a successful first year in programming.
While Scholes remains an ambassador at United, van Gaal is keen to find a role for three-time FA Cup winner in the youth coaching set-up, although an agreement is yet to be reached.