Mario Balotelli has hinted that he is unhappy at Liverpool, writing on Instagram last night that "someone doesn't like me".
But does he mean Reds' manager Brendan Rodgers, who hasn't started Balotelli in a Premier League game since November?
The Italian striker was an unused substitute for Liverpool's 2-0 win over Burnley last night.
Alongside a picture of Liverpool players celebrating Jordan Henderson's goal during the win at Anfield, Balotelli wrote:
"Someone doesn't Like me But differently of what they say about me im a team player and im so proud of my team, of this win and of these fans!"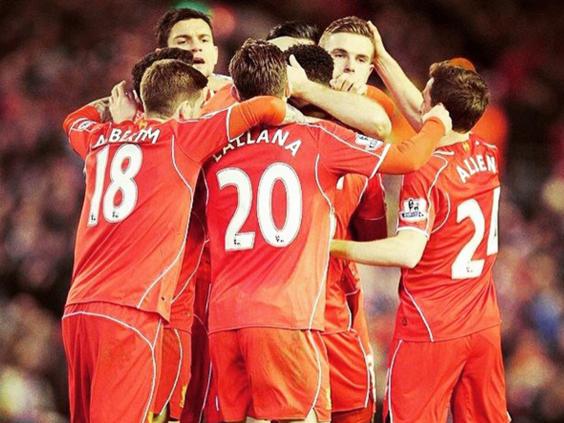 Or could it be Reds captain Steven Gerrard who doesn't like Baloteli?
Gerrard memorably said Balotelli showed "disrespect" last month when he snatched the ball away from the captain for the night Henderson to take a last-minute penalty against Besiktas - which he scored to secure a 1-0 win in the Europa League.
"Henderson is the captain and Balotelli showed Jordan a bit of disrespect there," Gerrard said while working as a pundit for ITV.
"Jordan should have taken the penalty. Rules are rules. It should have been Henderson. Mario has been a bit mischievous.
"Credit to Mario, he's scored, but it's not nice to see when footballers are arguing."
Reuse content