In Basel on Wednesday night, £16m Liverpool striker Mario Balotelli failed to have a single touch in the 18-yard box.
He had just two shots in the 1-0 defeat, his only shot on target a swerving free-kick from near 30 yards, and while he tried his best to get involved in the action, he cut a frustrated, isolated figure as he and his team-mates failed to create any clear-cut chances against a good Basel side.
With just a single goal, against Ludogorets in the Champions League, so far in his six matches for the Reds, it is clear the Italian is struggling to have a decisive impact, despite trying his best to help the team.
The one time he got into the box he scored but was correctly ruled offside.
Stats taken from the Squawka website show that Balotelli does not compare favourably to the hottest strikers in England.
(Roll over the graph to see figures)
This graph has figures for games, touches in the opposition penalty area, total shots, shots on target and goals.
According to the data gathered, Balotelli has had far fewer touches in the opposition penalty area than the Premier League's hottest properties; Diego Costa, Sergio Aguero, Danny Welbeck and Graziano Pelle.
Balotelli has had a total of just 27 touches in the opponent's penalty area, way below that of Chelsea hotshot Costa, who leads the way with 64. Balotelli's number is comparable with Wayne Rooney, who has played in an equal number of games but spent the majority of his time occupying an attacking midfield role behind Robin van Persie and Radamel Falcao - Rooney also has three goals this season.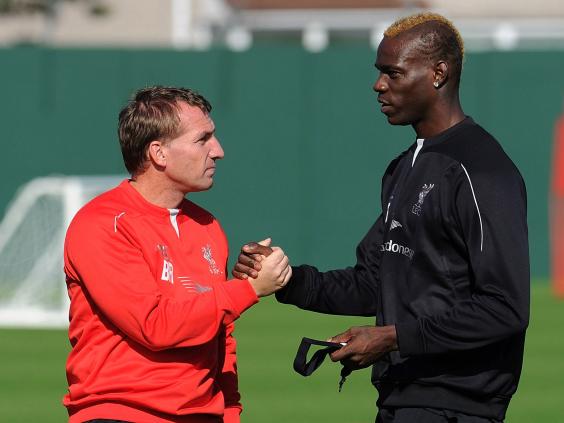 Moreover, against Bulgarian side Ludogorets - the match where Balotelli scored his only goal of the season - Balotelli had 11 of his 27 touches, making his performance in other matches even less impressive.
Balotelli's shooting accuracy is way down on the others as well. Along with Graziano Pelle, Balotelli is the only player of the six to shoot below 50 per cent of his shots on target, with Costa again leading the way with 16 of his 20 shots either finding the net or forcing the goalkeeper into a save.
Costa, of course, has had a phenomenal start with eight goals in eight matches in all competitions, but it is his ability to find the ball in the area that sets him apaprt.
Sergio Aguero has five goals from 11 shots on target, out of 17 in total, with 48 touches in the penalty box.
Danny Welbeck would have been about level with Balotelli before his fantastic performance against Galatasaray in the Champions League. The England striker scored a hat-trick and had 15 touches in the Turkish 18-yard box as he run Cesare Prandelli's defence ragged all night.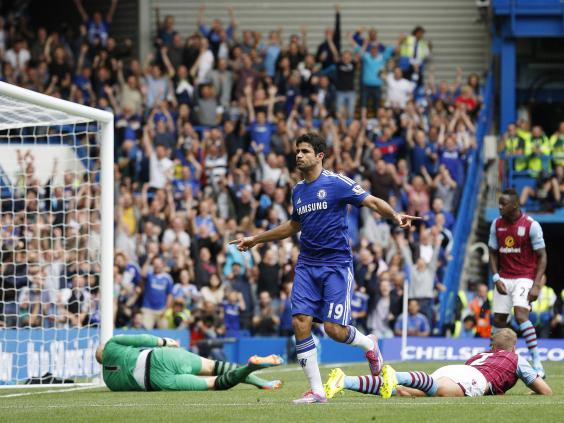 Ronald Koeman and his Southampton team were tipped by some for relegation after a summer in which he sold £100m worth of established talent and brought in relatively unknown players such as Dusan Tadic and Graziano Pelle.
In short Pelle has been a revelation and the data prove he is proving far more bang for his buck than Balotelli has so far.
He has four goals in the Premier League and another in the Capital One Cup (that data is not available on the Squawka website) and at 6ft 4in is proving a real handful for opposition defenders.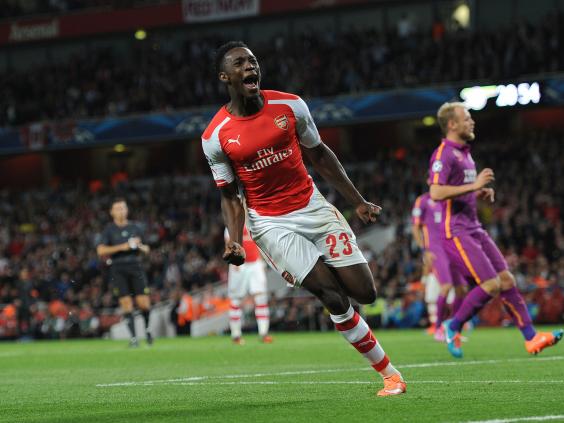 In another statistic not shown on the graph, Pelle is also proving to be a better team-mate than Balotelli; he has also created 10 chances (key passes or assists) for team-mates, double the amount of the Italian, who has five.
Brendan Rodgers praised Balotelli's work rate in Basel but said he needs to do more in the attacking third, as the stats indicate.
"He worked hard, (but) needs to do more," Rodgers said of the Italy striker. "He will be judged on what he creates and what he scores and he didn't score. The boy is trying, he is working hard."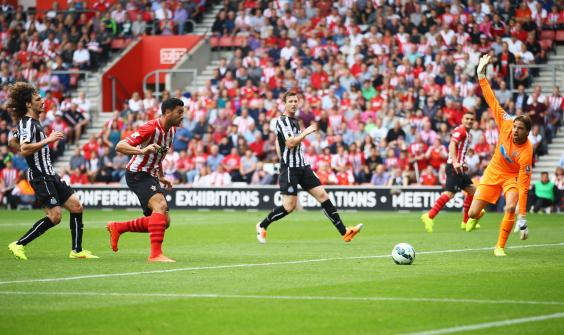 Compared to the departed Luis Suarez, Balotelli is almost the stylistic opposite. Suarez's frenetic style was a terror for opponents and defenders have so far found it much more easy to deal with Balotelli's slow, almost lackadaisical style.
Rodgers must find out how best to use the striker and fast.
Reuse content